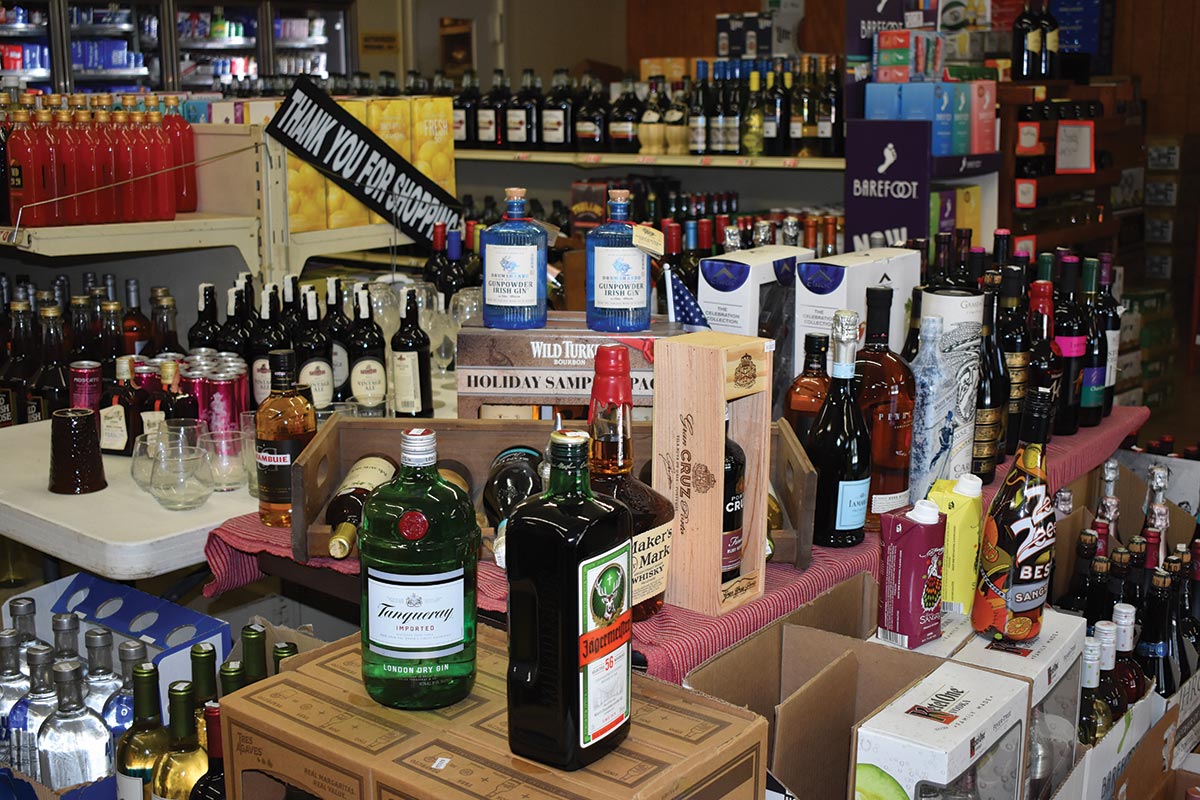 Riverside Liquors
225 Bullocks Point Ave.
Riverside, RI
Square footage: 2,925
Years in operation: 57
By Sara Capozzi
Riverside Liquors has served its namesake neighborhood of East Providence for almost 60 years under one family, continuing to stay in the Andre name with its latest owners, father and son team Bill Andre Sr. and Bill Andre Jr.
A glimpse of the store's history can be found in the back-left corner of the shop, where framed old photographs of the first-generation of owners, husband and wife, Josephine Andre and Gene Andre, still hang along with a childhood photo of Bill Sr.
Gene Andre bought the Riverside location in 1962. Then named McCosker's Liquors, Andre renamed it Riverside shortly after its purchase. Originally occupying a smaller storefront down the road, Andre built the store's current almost 3,000-square-foot building in 1967.
Bill Andre Sr. remembers working in the shop from the age of five; by the time he was 15, he was putting in full-time hours. Over that time, naturally, he's observed plenty of customer taste changes from types to quantity. "Younger people [today] are drinking more liquor," he observed.
Vodka is the shop's biggest seller, especially Amsterdam, Cîroc and Smirnoff brands. Hennessy Cognac is also a top seller. Popular wine brands include Barefoot, Yellow Tail, Cupcake, Carlo Rossi and Arbor Mist, all at accessible price points.
Beer tastes tend to run more toward domestic offerings, with Bud, Heineken and Corona leading local sales. Riverside carries select craft beers but "it's not really a huge craft beer area," Andre Sr. said, noting that "IPAs sell."
Seltzers have also become more in demand, especially in the warmer months, along with other local popular summer favorites such as wine coolers and liqueurs like Kahlúa.
Clientele come mostly from the Riverside neighborhood. "We still get our steadies from years ago," Andre Sr. said, along with plenty of customers the family knows by name. Business is relatively steady throughout the year, he said, with summer being busier and January and February tending to be the slower months, mirroring retail norms.
Andre Sr. continues to oversee operations at Riverside, while his son Bill Andre Jr. has begun managing the store day to day along with two to three part-time employees.
Relaying that his Portuguese and Italian parents "taught me how to give and receive respect," the Andres' philosophy on customer service is the same. "We just try to treat them with respect and they expect the same," Andre Sr. said.