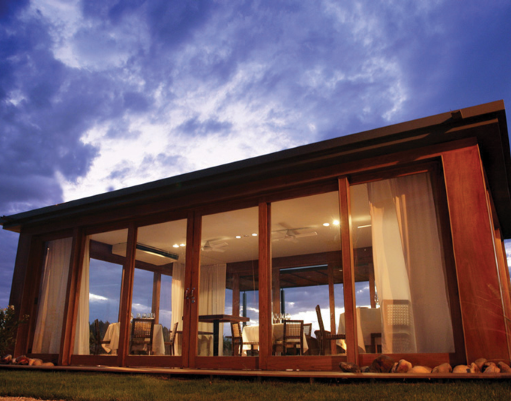 Ruca Malen Breaks Out The Mendoza Pack
By W. R. Tish
Mendoza and Malbec are Argentina's indisputable wine calling cards—and with so many labels cropping up in the last decade, it becomes a challenge for suppliers to stand out. Ruca Malen—an established brand coming off a significant reinvestment—is distinguishing itself in multiple ways.
Setting the progress in motion, in 2015 Molinos Río de la Plata, Argentina's most prominent food and beverage business, acquired Ruca Malen with a goal to make the country's most inspired food-friendly wines—and to make their reach global. As part of the rejuvenation, the winery brought on a new head winemaker, Noelia Torres, a longtime protégé of legendary winemaker Paul Hobbs.
Her mission has been to capture the true expression of Argentina wines via distinct tiers within the portfolio. The flagship Ruca Malen Classics offer refined, modern styles of Malbec, Cabernet, a Red Blend and Sauvignon Blanc; they are balanced, elegant, varietally true—and attractively priced at $11.99-$12.99 SRP.
With the Terroir Series, Torres explores the unique personalities rooted in the Mendoza sub-zones of Luján de Cuyo and particularly Uco Valley, at an altitude of 1,000 meters above sea level, taking full advantage of estate vineyards dating back to 1996. At SRP $18-$20, this range offers a trio of sophisticated reds—Malbec, Cabernet Sauvignon and Petit Verdot—with clear fruit expression with complexity and elegance; ideal for premium by-the-glass pours.
On-Premise Accolades
Emphasizing the delinieation, Ruca Malen created bold new packaging for both the Classics and Terroir Series. Fortuitously, the makeover coincides with some especially positive media recognition: Wine & Spirits magazine singled out Ruca Malen as a "Most Popular Argentine Wine in America" in the 29th Annual Wine & Spirits Restaurant Poll.
The survey of on-premise trade professionals named 93 wineries in 2018, but only four from Argentina. This recognition dovetails naturally with the brand's mission. "Our winemaking strategy begins with respecting the expression of the varietals. The style of wines that pair well with fine foods is one of the main pillars of Ruca Malen," says Torres. Moreover, Ruca Malen was the first winery in Argentina to adopt the "tasting menu" concept. Today, the restaurant on-site at Ruca Malen in Lujan de Cuyo is the most successful in the country, drawing wine lovers from around the world and generating stellar reviews on Trip Advisor and other platforms.
Perfect Positive Storm
Gathering momentum from the new packaging, new winemaker and freshly minted critical acclaim, U.S. importer Opici Wines and Ruca Malen have embarked a 360-degree promotional push. "The pedigree and potential of Ruca Malen belongs at the forefront of the Argentine wine industry and this new look and the Terroir Series wines puts our audacious character front and center," notes Federico Ruiz, Export Director.
At Opici Wines, VP of Marketing Mike Wolff calls the brand "reignited," adding, "It is exciting to see the reaction on the street to both the package and the wine. Noelia Torres is making brilliant wines that people are going to remember.