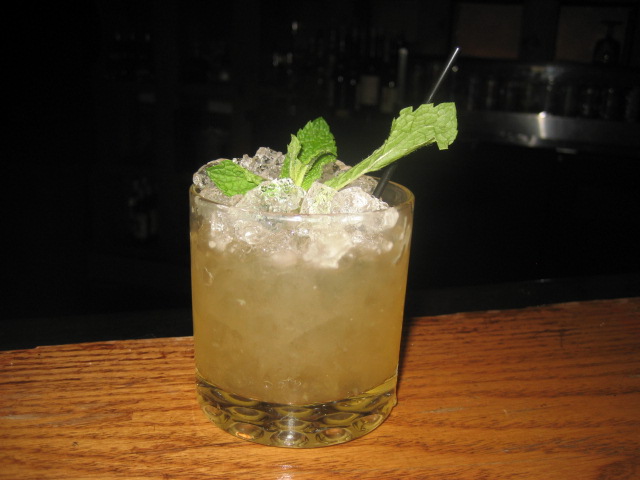 Plan B Burger and Tavern
138 Park Road
West Hartford, CT
They also have locations in Simsbury, Glastonbury and Milford.
Bartender: Katie Murphy
Drink name: Whiskey Smash
Recipe: Muddle four lemons and four sprigs of mint in one ounce of simple syrup. Add two ounces of Makers Mark Bourbon and dry shake (no ice.) Pour over crushed ice in a rocks glass. Garnish with a sprig of mint.
"It's one of signature drinks. It tastes like a jazzed-up, citrusy Mint Julep," said Murphy.