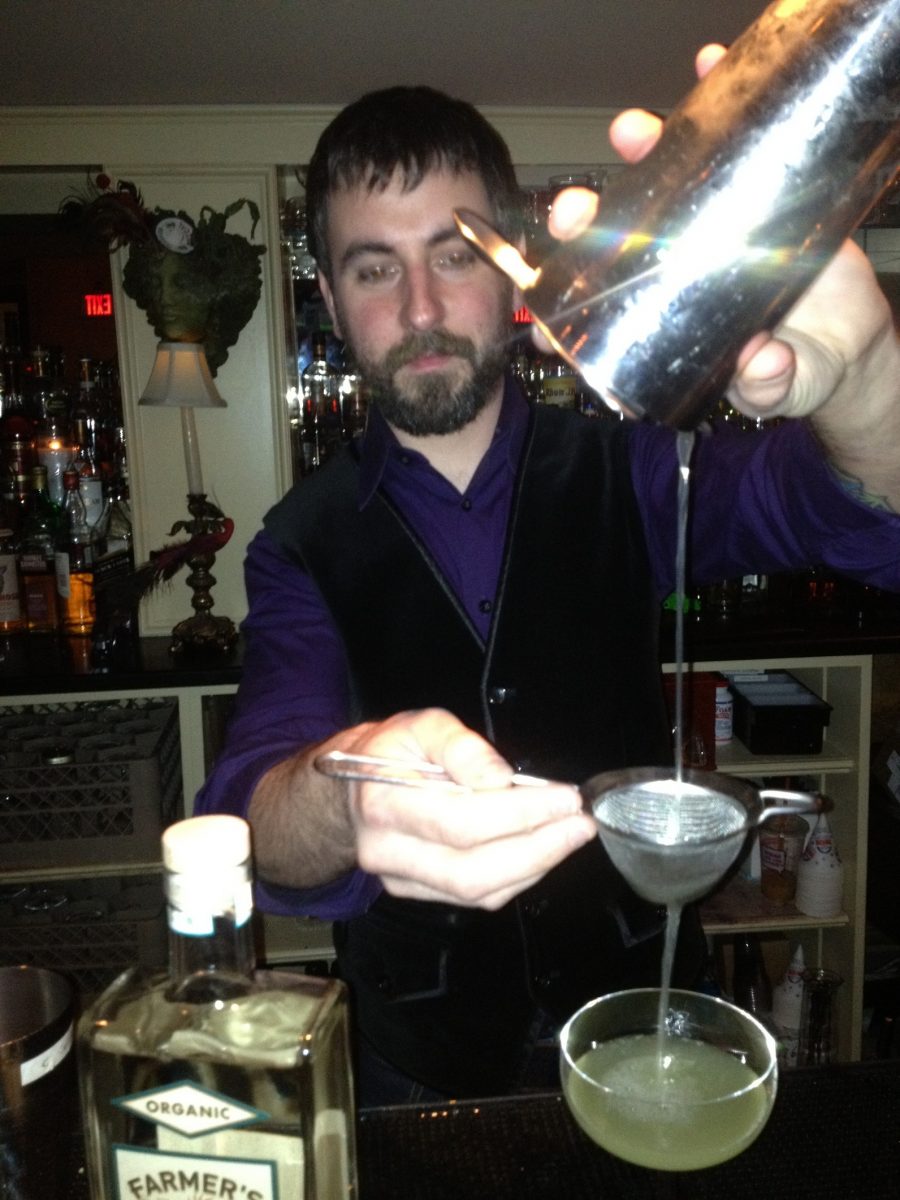 The Garden Grille
727 East Avenue #7
Pawtucket, RI
Garden Grille Cafe serves vegan, vegetarian and gluten-free food they call "unpretentious, healthful and inventive." With its plant motif, wooden seating and dangling lights, the tree bar offers an extension of the creative fare with its selection of beers, cocktails, as well as fresh smoothies.
Drink Name: "The Garden Party"
Bartender: Jay Carr
Recipe:
3 dashes of Scrappy's Lavender Bitters
2-3 fresh basil leaves
3/4 oz. simple syrup
3/4 oz fresh lemon juice
2 oz. Farmers Organic Gin.
In a shaker tin, muddle basil and simple syrup. Add lemon, gin and bitters. Add ice and shake for 20 seconds. Double strain into chilled cocktail glass. Garnish with basil leaf.  Carr invented this house drink, that's popular in the spring months.  Fellow bartender Adam Langehouge said it "tastes like sweet basil martini."