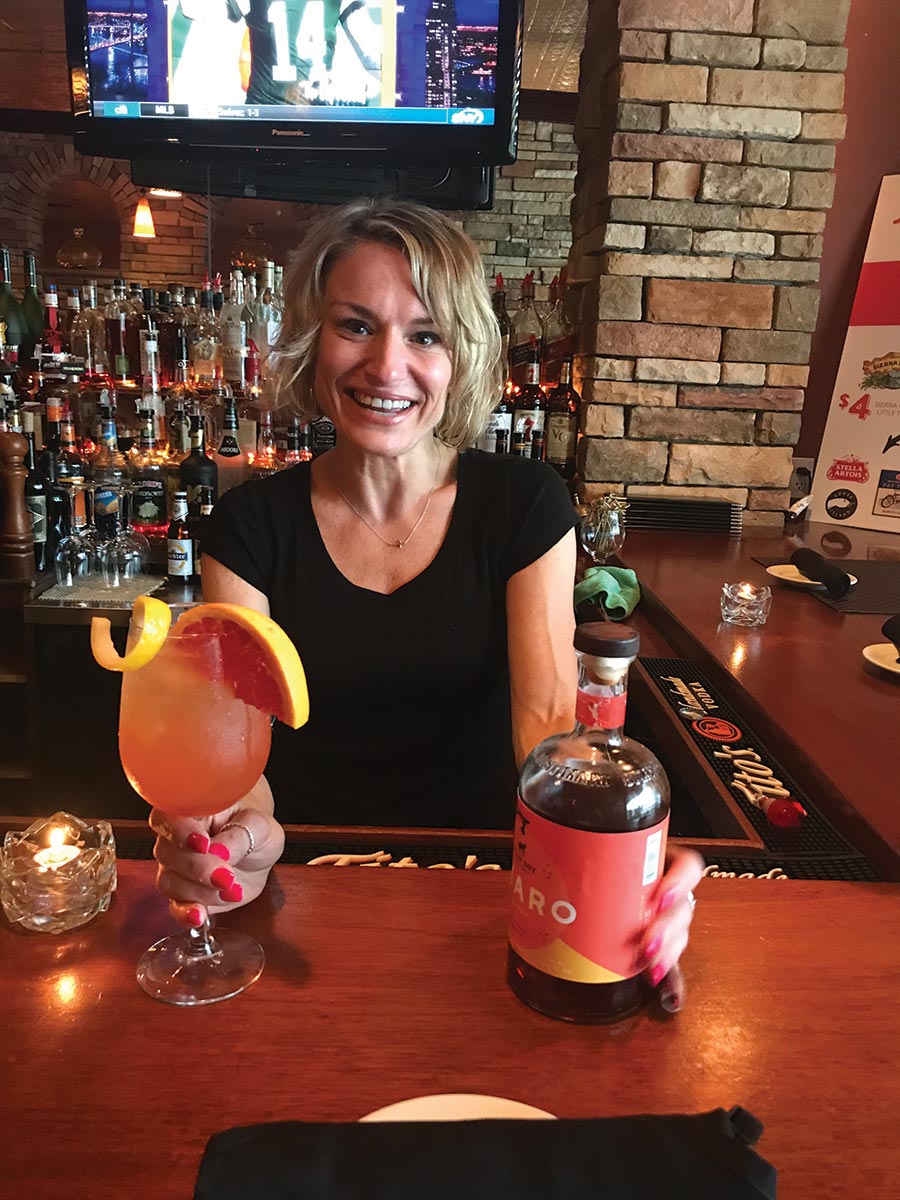 Vazzy's Osteria
415 Main Street
Monroe, CT
Located conveniently on Main Street in Monroe, Vazzy's Osteria offers a family-friendly atmosphere for enjoying classic Italian favorites. Guests will find select beers on tap along with a plentiful wine list and handcrafted fresh cocktails every day of the week. Vazzy's Cocktail Consultant and Bartender Carly Wiesniak, creator of The Carloni, calls the drink a "light, refreshing twist on the old-school Negroni," she said. "The Carloni was inspired to bring back Amaro and Aperol with a twist of citrus and gin to create this welcoming summer cocktail. Enjoy this beverage with our red and golden beet salad, or perhaps as a digestivo after indulging in our osso bucco over risotto."
Bartender: Carly Wiesniak
Cocktail: The Carloni
Ingredients:
1½ oz. Bully Boy Amaro
1 oz. Aperol
2 oz. Bombay Sapphire Gin
1 oz. Simple syrup
2 oz. Fresh-squeezed lemon juice
1½ oz. Fresh-squeezed ruby red grapefruit juice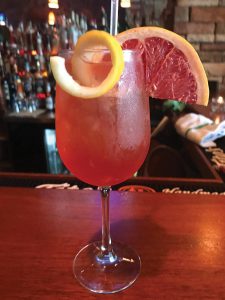 Method: Shake all ingredients well. Pour over ice and garnish with a lemon twist and a red grapefruit wheel. Garnish with palm leaf and dehydrated orange slice.
"The Carloni is pleasantly sweet, yet it is complimented with supple hints of aromatic flavors and citrus to create an explosion of 'amore,'" Wiesniak said. "This is just one of our seasonal fresh cocktails to enjoy when you visit us at Vazzy's Osteria, all for the 'love' of food and family."