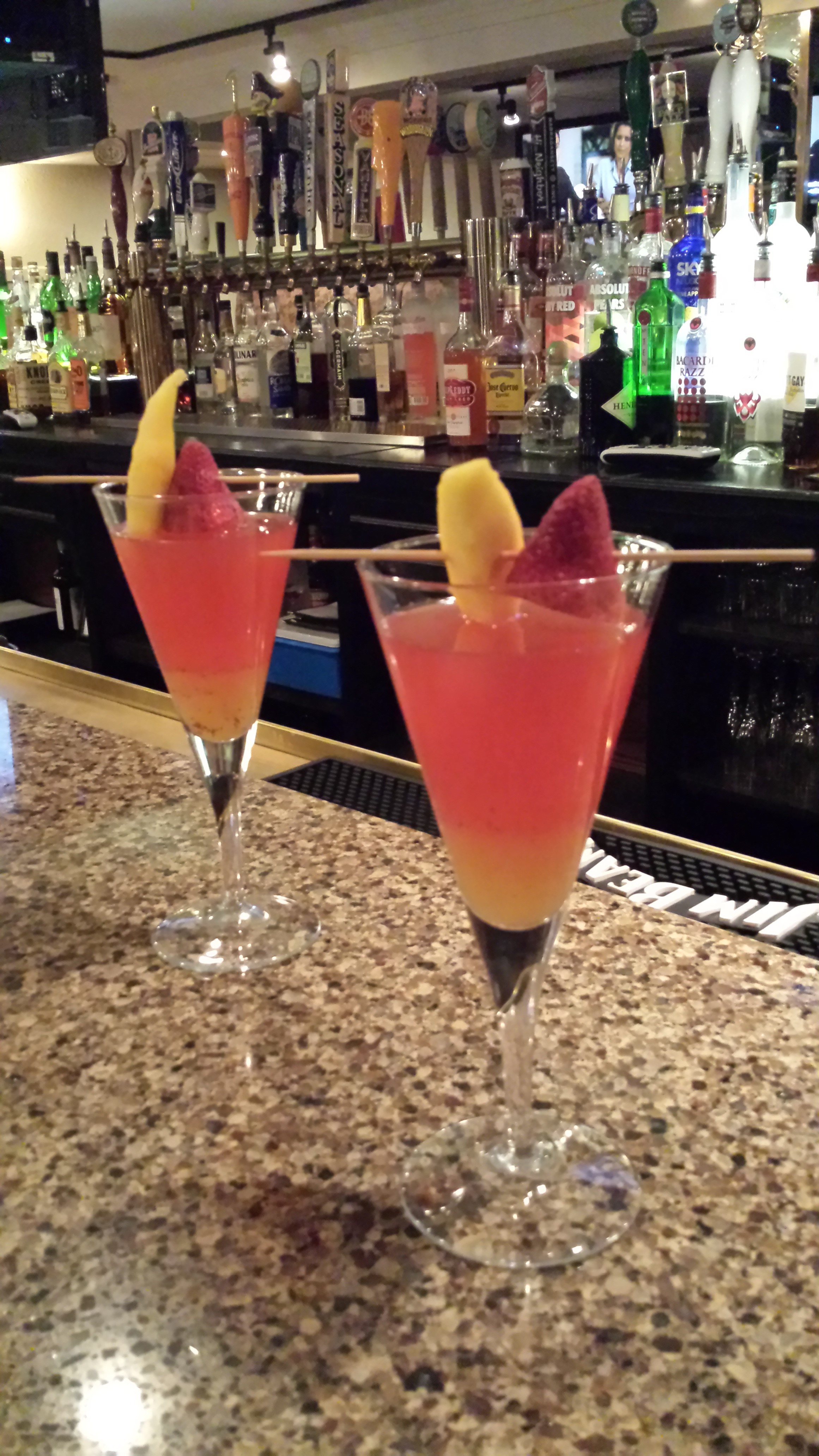 Sonoma Bistro & Wine Bar
7366 Post Road
North Kingstown, RI
The lounge and bar offers 36 draft beers, 30 wines by the glass, fare from wraps to grilled pizzas, live entertainment on the weekends, and a creative and seasonal cocktail menu.
Bartenders: Stephanie Harris and Nathaniel Crowley
Cocktail: Spring Forward Cocktail
Recipe: Mix:
2 oz. New Amsterdam Peach Vodka
1 oz. Peach Schnapps
1 oz. Fragoli Strawberry Liqueur
1/2 oz. strawberry puree
1/2 oz. mango puree
Shake everything but mango puree with ice. Pour into martini glass. Pour mango puree through a straw, slowly, to create layered effect. Serve. The Sonoma staff says the "Spring Forward" is a popular fruity cocktail, perfect for warmer weather.