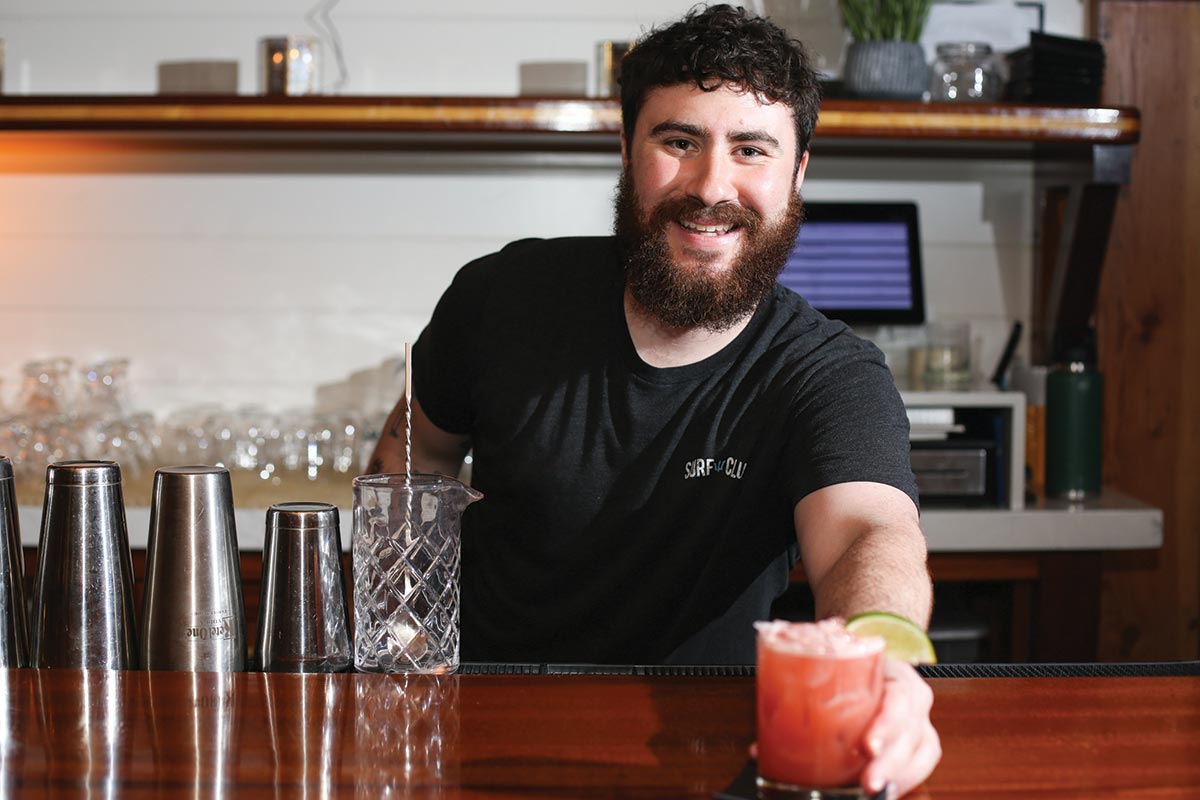 Surf Club
337 Thames Street
Newport, RI
Situated among the bustling eateries and shops of Thames Street and overlooking Newport Harbor, Surf Club brings its own brand of comfort food and familiar favorites to guests looking for the perfect spot to grab a casual meal and catch up with family and friends. Located in the Perry Mill Market below the Newport Bay Club, the venue's decor is comfortable and rustic with nautical details, such as the 150-year-old wooden beams outfitting the interior. The rustic open kitchen is anchored by its Marra Forni brick pizza oven, which adds to the laid-back vibe. During the warmer months, outdoor dining and tiki cocktails are available in The Surf Shack. To eat, guests can choose from freshly baked pizzas created from house-made dough and marinara sauce, tacos, salads, sandwiches and poke bowls. To drink, select wines are available by the bottle and glass, along with a variety of domestic and craft beer. The venue also offers a noteworthy craft cocktail list, with seasonal and signature creations using high-end spirits and fresh ingredients.
Bartender: Jack McCarthy
Cocktail: Spicy Watermelon Margarita
Ingredients:
1.5 oz. Monte Alban Blanco Tequila
.75 oz. Triple Sec
.5 oz. house-made sour mix
3 oz. freshly juiced watermelon and serrano peppers to taste. (The cocktail is batched; the team juices 4 to 6 watermelons and then juices the peppers to taste.) 
Garnish: lime slice
Method: Add all ingredients to a cocktail shaker over ice. Shake vigorously and strain the mixture into a glass filled with ice. Garnish with a lime slice.
"At Surf Club, we try to make sure when creating flavor profiles, we use as many natural ingredients as possible," said Laurie Berbrick, General Manager and Event Coordinator, noting that staff regularly juices watermelon, kiwi, and honeydew and makes its own rosemary, chai tea and honey simple syrups. "We try not to use flavored spirits where we can use ingredients and we change our drink menu four times a year to coincide with the seasons and throw a few specials in along the way." 
Photos by Laura Widness.