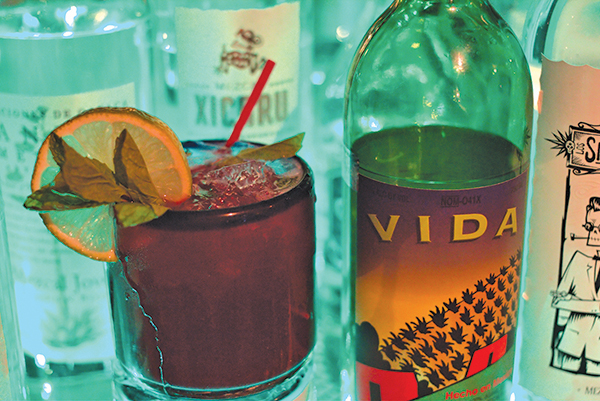 Tequila Mockingbird
6 Forest Street
New Canaan, CT
Tequila Mockingbird has been serving authentic Mexican cuisine paired with its large tequila selection since 1993. Bartenders are trained at Tequila School in the town of Tequila in Jalisco, Mexico, as well as through classes held by the Mexican government. Tequila Mockingbird was one of only 20 restaurants in the United States to receive recognition for "expertise in Tequila and its culture" from Consejo Regulador Del Tequila in 2012.
Bartender: Jason Geane
Cocktail: Life is Grape
Recipe:
1 part Del Maguey Vida Mezcal
1.5 part fresh muddled agave, lime juice and  mint syrup
1.5 part Concord grape juice
Splash of seltzer
Take equal parts of fresh lime juice, agave syrup and shredded mint leaves and muddle into a syrup. Fill your glass of choice with ice and add 1 part of Del Maguey Vida Mezcal. Add 1.5 part of Concord grape juice. Pour into a shaker with the syrup and shake. Pour back into the glass, top with seltzer and garnish with pinwheel lime and mint sprig.
"Many customers like when we do this cocktail in the summer because of its smoky, sweet grape flavor," said Staffer Roberto Marcos.