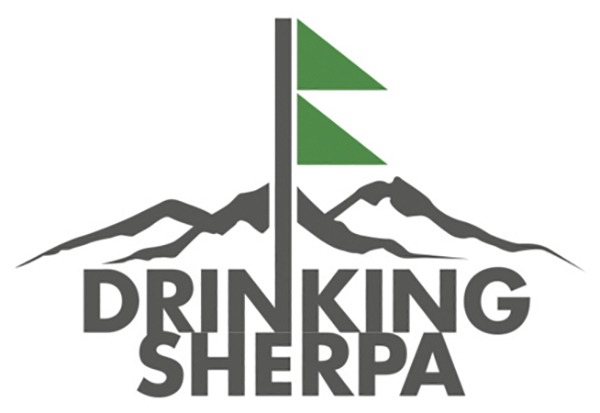 "Libation Tourism" app links consumers and producers
By Lauren Daley
Rhode Islanders John Varlaro and Brandi Davis love visiting breweries, wineries and distilleries while on vacation. Sometimes they stop in at one they pass; but often times, the manufacturer is the destination itself —something Varlaro calls "libation tourism."
In February of 2012, the couple had trouble hunting for destinations while vacationing in Salt Lake City, and Varlaro said jokingly, "I wish there was an app for that." So, on their next vacation, he created one. In September 2012, while driving to upstate New York, Varlaro said he "went on this caffeinated rant trying to solve this problem. I told Brandi, 'Take notes; let's start talking about this.' In two hours, I drafted the idea of a website and phone app that partnered and worked with breweries, wineries and distilleries."
Thus, Drinking Sherpa was born. The Lincoln, R.I.-based libation tourism company helps consumers find breweries, wineries and distilleries all over the nation. Drinking Sherpa has three subcategories under its umbrella: Brewery Sherpa, Distillery Sherpa and Winery Sherpa. Since launching in October of 2013, they already have 31 manufacturer partners in seven states and upwards of 500 app downloads, Varlaro said. It is the official app of the Rhode Island Brew Fest on Feb 1.
"We want breweries, wineries and distilleries to know that we can be an extension of their marketing plan," said Varlaro, co-founder and CEO of Drinking Sherpa. Davis is co-founder and chief marketing officer; Paul Demers, a third co-founder, is the chief technology officer.
Visiting drinkingsherpa.com leads you to three links: brewerysherpa.com, winerysherpa.com and distillerysherpa.com. Consumers can find whichever of the three they're looking for by zip code or state. For example, if a beer-lover is traveling from Florida to Connecticut and wants to visit a brewery while in a new city, he can click on "Connecticut" under brewerysherpa.com, or use the Drinking Sherpa phone app for iPhone or Android, and find any number of destinations. Entering the zip of "06379" for example, yields: "Cottrell Brewing Company, 100 Mechanic Street #2, Stonington, Conn." Clicking on the name of the brewery leads to an information page linking you to Google maps directions, Cottrell's Facebook page and phone number, a description of the brewery, its history and open tour hours.
"Libation tourism puts the brewery, winery or distillery as the destination. We want to work with manufacturers to help drive consumers to their doors, while at same time, filling a need on the consumer side to help give them the story behind the glass," said Varlaro. "Previously, it was incidental, you might be visiting family and someone says, 'Hey, have you been to this brewery? Let me take you.' Now it's a destination. We're making it so that people are traveling to Connecticut or Rhode Island or Salt Lake City because they want to hit up five or six breweries."
Drinking Sherpa doesn't rate manufacturers because, as their website states: "Taste is subjective. One person's favorite libation might not be someone else's cup of tea. What is important is that neither persons' opinions will tell you whether or not you are going to like it. So, instead of focusing on what other people think, head to the source and taste for yourself."
Varlaro is also the chair of the Management Department at Johnson & Wales University in Providence, R.I., where he teaches courses on human resource management and business strategy at the undergraduate and graduate level. He is the faculty advisor for the Johnson & Wales University Chapter of the Society for Human Resource Management and has presented on many business topics, including social media, marketing, entrepreneurship, multicultural management and corporate health and wellness.
The site launched about four months ago and they are off to a great start, Varlaro said — some 44 percent of consumers who receive Drinking Sherpa e-mails open them, whereas often it's only 20 percent of consumers that open mass company communications. "That's how engaged our consumers are," he said. "Ideally, we're looking to expand nationally. We're looking to have partners in all 50 states across all three markets and to further foster libation tourism."
To learn more, click drinkingsherpa.com or follow them on Twitter @drinkingsherpa.