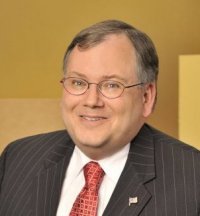 Almost every business day, I spend most of my time answering clients' questions about Connecticut's liquor laws or visiting establishments that sell alcohol, to assist in issues of licensing or compliance. Sometimes the questions are fairly sophisticated and require lots of research and analysis, but other times the questions or issues are simple and straightforward.
I have been making a short checklist of things that I think are simple and straightforward, but which I find get missed by many license holders. The downside of missing some of these things is that the day the Liquor Control agents walk in the door, doing a routine check, they are going to see and report these things, both big and things small.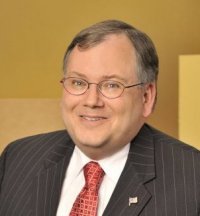 And ultimately you may hear from Liquor Control about paying a fine, attending a compliance meeting, or some other form of disciplinary action resulting from what the Liquor Control agents observed while in your establishment. Save yourself some headaches by reviewing this short list of "some things that many permittees miss:"
A sign with the permittee's name is not at the entrance to the establishment.
Although the regulations very clearly require a sign with the permittee's name at the main entrance to the business, plainly visible from the sidewalk or street, I see more and more places where there is no such sign.
The liquor permit is not hung in plain view.
The permit has to be out in plain view where anyone – a member of the public or a visiting Liquor Control agent – can see it. Technically, the permit is also supposed to be in a frame, but the more important point is that it be out in plain view. The liquor permit never got recorded by the permittee with the Town Clerk of the municipality. Both the original license and every subsequent renewal license have to be recorded with the Town Clerk in the municipality where the permit is located. The law specifically says that a liquor license "shall be of no effect" until it gets recorded with the Town Clerk.

No "Age Statement" forms available on the premises.
One of the key goals of the liquor control laws is to prevent the sale of alcohol to under-age persons. The law requires every permittee who sells to the general public to have these forms on premises. Liquor Control agents may sometimes overlook other items, but will focus on whether there is a ready supply of these forms to be had. From their point of view, if you don't have the forms on hand, how serious are you about not selling to minors?
Soap isn't available in the bathrooms.
While Liquor Control agents are not Health Department inspectors, they are looking at some basic issues of cleanliness. Soap in the bathrooms ranks among those most basic of things to keep an establishment clean and healthy. Buy some.
The business records of the establishment are not available on the premises.
Compliance with certain aspects of the liquor laws means having a "paper trail" of the business's transactions – who you bought from, who you sold to, and the details of those transactions. The law requires that such business records be kept on the permit premises, unless prior permission to store those records elsewhere has been sought from Liquor Control and obtained.
There are bugs (usually fruit flies) in the open liquor bottles in an on-premises establishment.
During the time I served as Chairman of the Liquor Control Commission, it seemed to me that every report I read concerning an on-premises establishment seemed to find "bugs in the bottle". Yes, there are times of the year when fruit flies are ubiquitous. But there are ways of keeping them from getting into the liquor bottles.
There are "additional consumer bars" in the establishment, not accounted for.
If you are an on-premises establishment, at the time that you apply for your liquor license, you are asked to detail how many locations within your establishment that liquor is going to be served from. Some of those locations may be considered "additional consumer bars", in which case you are going to have to pay extra for each one of those "ACB's". It is possible you did not account for all those additional consumer bars in your original liquor license application, or added additional locations as time went on. But given that each of those locations means revenue to the state, liquor control agents may likely look to see what you applied for versus what you are actually operating.
In a fraternal club or country club setting, the guests are not being signed in.
The premise of a fraternal club or private country club is that use of the facility is limited to members and their guests, not the general public. The law therefore requires that a club member sign their guests in, through use of a guest register. Maybe there are places where this is being done consistently, but most guest books I have looked at show a very sparse number of guests. Am I supposed to believe that, over a three month period, a facility that can seat hundreds of people at once had only six guests?
While there are many other possible violations that the Liquor Control agents will look for, these are some of the "often and obvious" ones I see every day. Take a look around your own establishment and, if any of these items need attention, now is a good time to attend to them.
Jerry Farrell, Jr. served as Chairman of the Connecticut Liquor Control Commission from 2006 to 2011. Today, he is an attorney in private practice, assisting clients with liquor licensing and compliance issues. He can be reached at jerry@ctliquorlaw.com. The opinions expressed here are not intended as legal advice; consult your attorney for legal advice specific to your problems and issues.