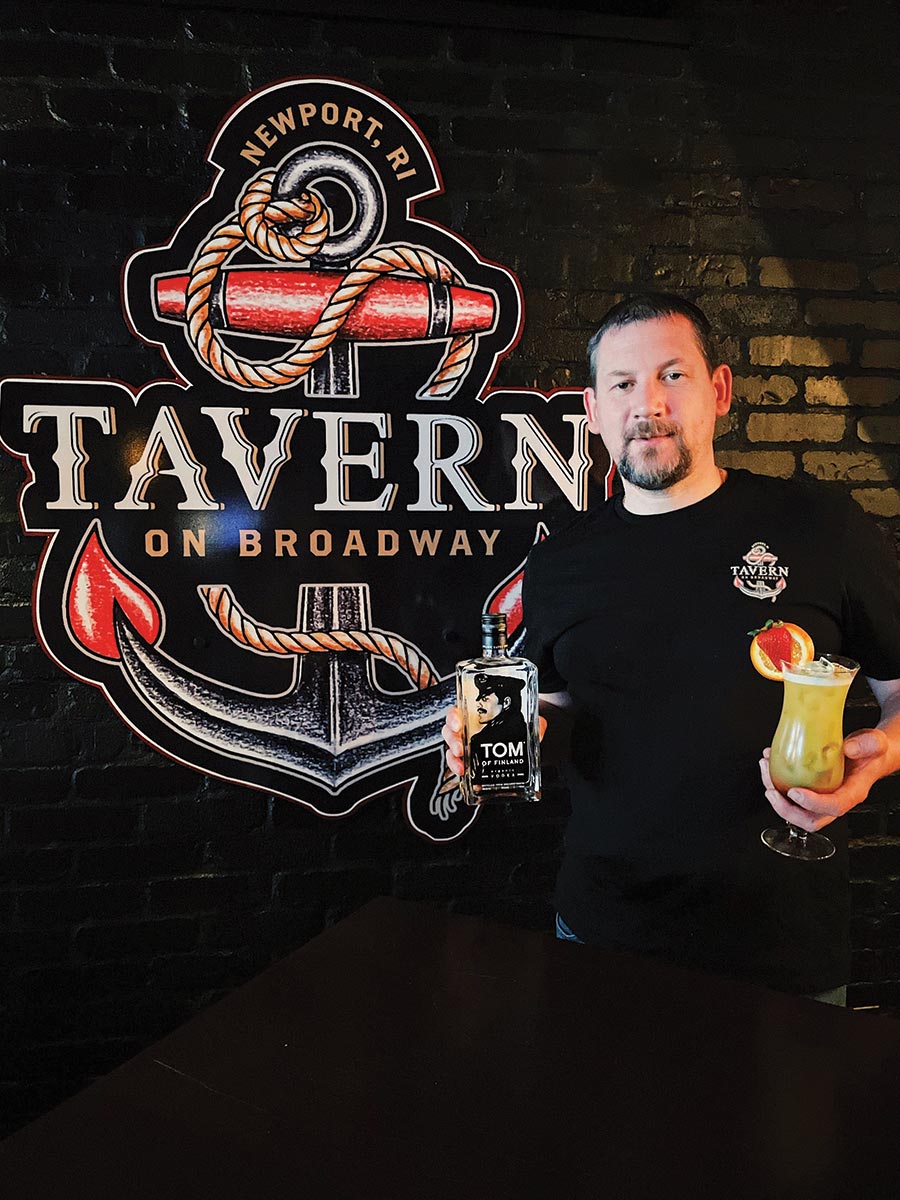 The Tavern On Broadway
16 Broadway
Newport, RI
Located in Newport's Historic District, The Tavern On Broadway is an American-style grille that offers guests a little bit of everything to eat and plenty of beverage options to choose from. Owned by Jill and Jim Blumel, who take pride in creating a family-like atmosphere for staff and guests, the venue specializes in New England favorites with an emphasis on fresh fish and seafood, along with comfort food such as burgers and pizza created by Executive Chef Jae Florence. The Tavern offers a selection of imported, domestic and craft beers with 28 brews on tap, along with a well-rounded selection of fine wines and Champagne by the bottle and by the glass. For spirits lovers, a wide array of high-end libations for sipping and cocktails awaits. A variety of craft cocktails and martinis are available as well, created by the Tavern's bar team, which is headed by Bar Manager John Keating, who originally hails from Ireland and now calls New England home.
Bar Manager: John Keating
Cocktail: Tom's Pride
Ingredients:
2.5 oz. Tom of Finland Organic Vodka
2 oz. pineapple juice
4 oz. orange juice
.5 oz. grenadine
.25 oz. Blue Curaçao
Garnish: orange slice and strawberry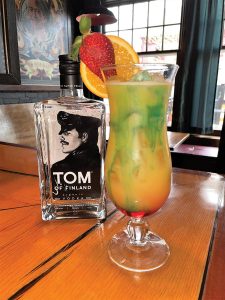 Method: Ice a hurricane glass and add .5 oz. of grenadine. Add the fruit juices and vodka to a fresh glass and shake with ice, then pour into your hurricane glass. Add a splash of Blue Curaçao on top and garnish with an orange slice and a strawberry.
In celebration of Pride Month this June, Keating created a cocktail highlighting Tom of Finland Organic Vodka, named in honor of Finnish artist Touko Laaksonen, known as Tom of Finland. Born in the 1920s, the late influential artist is most famous for creating masculine, homoerotic art which reached cultural iconography by the mid-1970s; one if his stylized depictions now graces the bottles of the imported vodka.
"This drink is fruity and flavorful for summer," Keating said. "People enjoy drinking it because a portion of the proceeds for each Tom of Finland bottle goes to a charity supporting LGBTQ+."