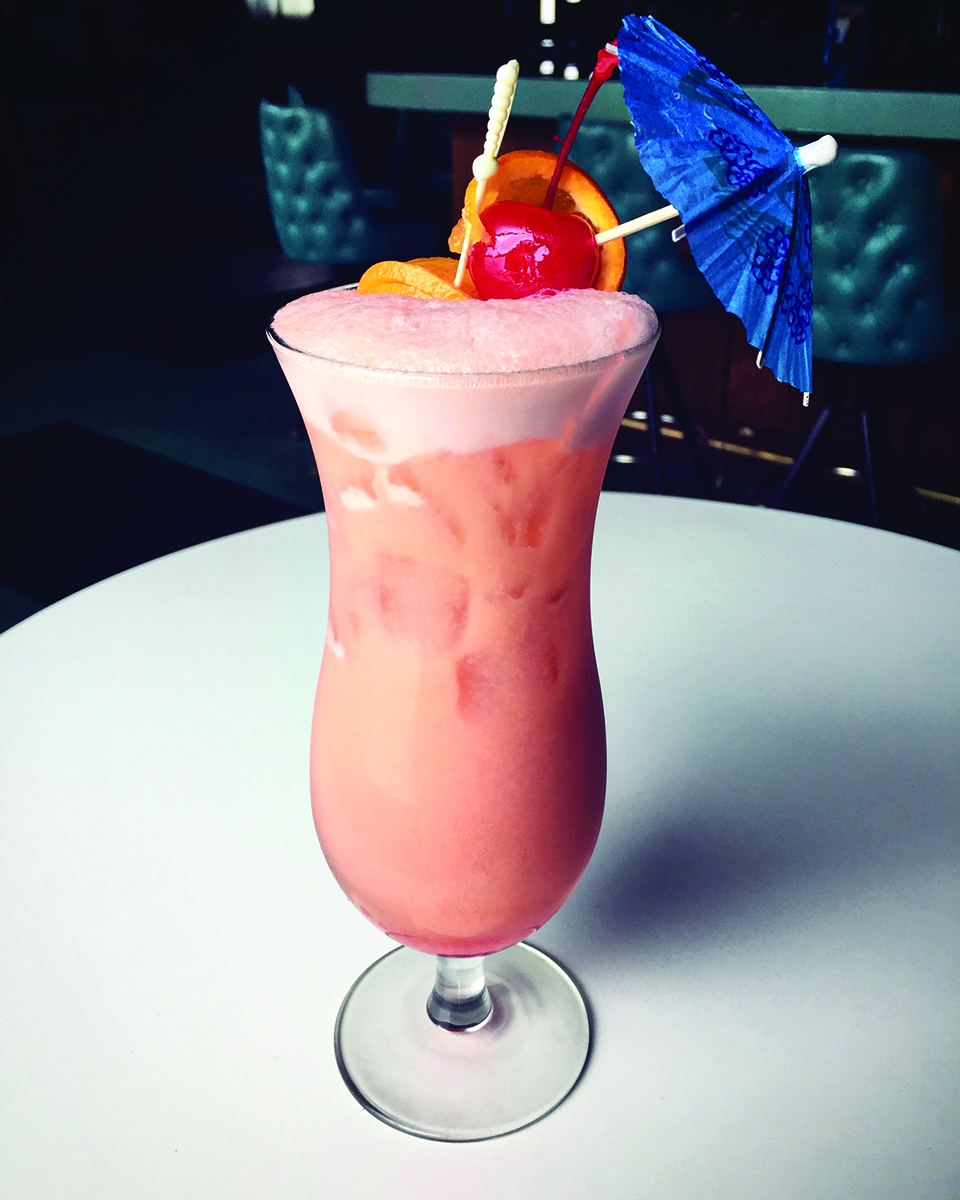 Ogie's Trailer Park
1155 Westminster Street
Providence, Rhode Island
Ogie's Trailer Park pays homage to mid-century American style and serves up classic comfort food ranging from fried chicken sandwiches and burgers to macaroni and cheese croquettes. The outdoor patio has a "trailer park" motif lounge and a full-service Tiki bar, featuring classics like the Piña Colada, Mai Tai and Tequila Sunrise, among others. Sixty-six different styles of American beer in cans plus seasonal cocktails and wine offerings provide variety.
Bartender: Matt Simmons
Cocktail: The Undertow
Recipe: Mix in a shaker
2 oz. Pineapple juice
2 oz. Passion fruit juice
2 oz. White rum
1 oz. Trader Vic's Macadamia Liqueur
1 oz. Bols Creme de Noyaux
.5 oz. Fee Brothers Orgeat Almond Cordial Syrup
Combine all ingredients in a shaker with ice and shake until chilled. Strain over new ice into a hurricane glass. Garnish with a cherry and orange wheel.
"[This is] one of our most popular cocktails of our Tiki features. The Undertow combines refreshing fruit flavor with the sweet complexity of an almond and macadamia blend, making this the perfect post-work or post-beach cocktail to enjoy on our patio," said General Manager Caleigh McGrath.