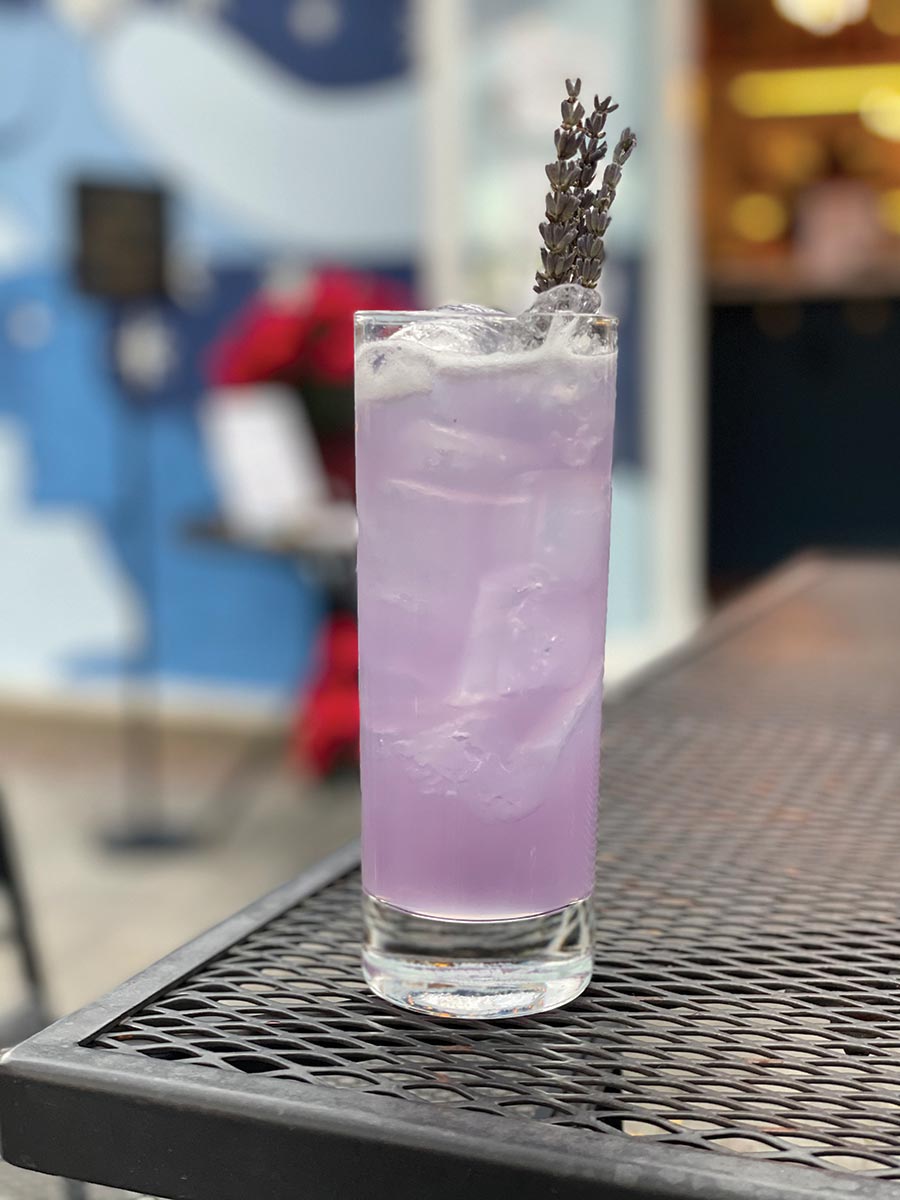 Tiny Bar
377 Richmond Street
Providence, RI
Opened in November 2019 by local restaurateur/investor Joanne Chang, Providence's Tiny Bar offers guests a one-of-a-kind cocktail experience. Adjacent to Olga's Cup + Saucer, which Chang also owns, the venue features a 200-square-foot indoor space and an expansive outdoor patio, which Chang calls "an urban oasis" in the middle of Providence's Jewelry District. Open year-round, Tiny Bar's patio is home to plentiful plants and flowers in the warmer months and igloos and outdoor heaters to keep guests cozy in cooler weather. Also unique to the venue is the artwork gracing its exterior. Through a partnership with The Avenue Concept, a nonprofit public arts program in Providence, the mural features work from a different artist that changes every four months, with its current winter-themed art by Michael Ezzell. Tiny Bar supports local beer and spirits companies in its rotating seasonal menu, including The Industrious Spirit Co., Rhode Island Spirits, Sons of Liberty Beer & Spirits Co. and Newport Craft Brewing + Distilling Co. among them. "Our approach to our cocktails has been to offer craft drinks that are as beautiful as they are delicious," Chang said. "This means vibrant colors, herbs and fruit-forward drinks, and ensuring the aesthetic matches the taste."
Proprietor: Joanne Chang
Cocktail: The Amethyst
Ingredients:
» 2 oz. Espolòn Tequila
» .5 oz. Crème de violette
» 1 oz. lemon juice
» 1 oz. lavender syrup
» 2 dashes lemon bitters
» Garnish: fresh lavender stalks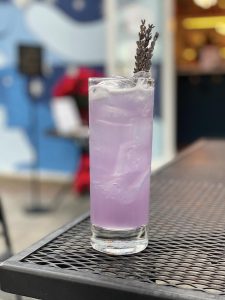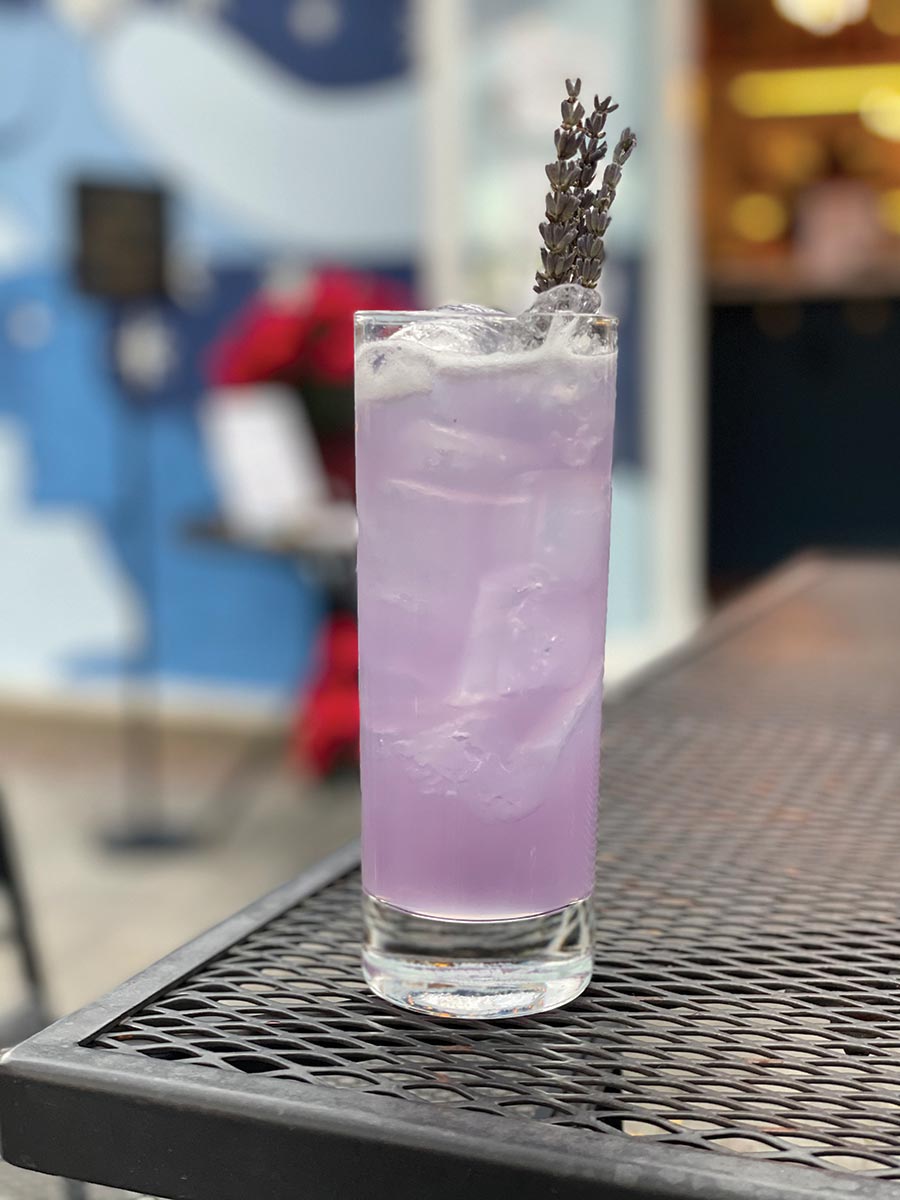 Method: Combine ingredients in a shaker with ice. Shake and strain into a Collins glass. Garnish with fresh lavender stalks.
"The Amethyst cocktail is one of our crown jewels, with the tequila and lavender concoction that is beautiful and provides complexity in taste, whether it is your first sip or last," Chang said. "To be honest, I don't even remember how we came up with it. I think we were riffing on various drinks around lavender syrup."
Showcase your venue and cocktail recipe. Contact sara@thebeveragejournal.com with your twist on a classic or signature offering.