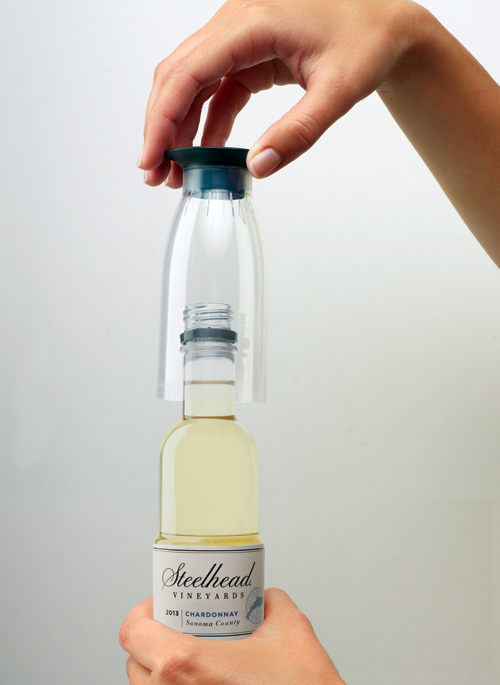 Looking for trends for 2017? Start by checking 2016's greatest hits…
By W. R. Tish
December is lovably predictable: besides the holiday fanfare, it brings a raft of predictions for the coming year. Mercifully, pundits are rarely tied to their prognostications (people forget)—all the more reason to spout them before 2017 begins in earnest.
That said, we are not about to go out on a limb here for the imminent arrival of Riesling or the embrace of orange wine. Boring as it sounds, we believe several of the trendiest categories of 2017 are identical to those of 2016, namely rosé, red blends, whiskey and bubbly. Tellingly, these four categories have some common traits:
There is still plenty of opportunity (and incentive) for current suppliers to extend product lines.
Barriers to entry are relatively low, encouraging new suppliers and brands.
These categories' growth trends have shown an ability to extend across price points.
Usage has grown organically, with modest/minimal promotion and without critical ("96 points!") support.
PINK POWER
Is it any surprise that according to Nielsen, Château d'Esclans "Whispering Angel" is now the #1 French imported wine in value sales among French still wines? Provence continues to lead the market and set the standard for quality and prestige, but rosé is now a bona fide category, with SKUs emerging at a fast and furious pace from all over the map. Consider Wölffer Estate on Long Island; winemaker Roman Roth just added "Finca," a pink project from Argentina, to his set of four other rosés. In Israel, Yarden makes a Champagne-method Chardonnay-Pinot Noir bubbly that competes at the high end (SRP $55).
With the robust performance of Whispering Angel, expect more still rosés to cross north of $20 SRP. Look for more pink extensions to join established varietal lines (Rodney Strong will be coming out with a Pinot Noir rosé), and don't discount increased demand for sweet-ish bubbly rosés. Food for thought: Korbel's Sweet Rosé (which debuted in 2006 at a modest 3,165 cases) outsells their Brut, and has since 2010. That was the first year Korbel's two rosés combined to sell 100,000 cases; in 2016 they reached 147,000 cases
WILL THE REAL RED BLEND(S) PLEASE STAND UP?
Selling a lot of red blends lately? Of course you are! But what are you actually selling when you sell "Red Blends"? This category is becoming increasingly difficult to define and organize—but the SKUs keep coming.
Once upon a time, "blends" fit into some relatively well-defined types (Bordeaux-style, Rhône-style, etc.). Now, with kitchen-sink blends proliferating, there is little guidance in terms of style, even when grapes are listed on the bottle. It has never been more important for wine-shop staffers to know how to describe these wines. There is a world of difference between the smooth, jammy $9.99 Zin-driven blends and more "serious," drier $12+ wines; and even at the same price point, taste profiles can vary dramatically.
This lesson jumped out recently when we sampled three blends in the $20-$24 range; all were excellent examples of their styles, but as distinct as  Larry, Curly and Moe. Gundlach-Bundschu Mountain Cuvée is a classic Cali Bordeaux-style blend (80% Merlot, 18% Cabernet Sauvignon, 2% Malbec), with lipsmacking fruit and a slap of oak. The Cleaver California Red Blend (74% Zinfandel, 21% Petite Sirah, 5% Syrah) is like a big brother of the soft jammy $10 Zin-led blends; ultra-ripe and rich. And Ouled Thaleb 2013 "Signature" (50% Marselan, 35% Petit Verdot, 15% Carmenere) is a strapping, leathery, old-world revelation.
We expect savvy merchants to apply closer attention to merchandising, organizing and presenting their red blends, to improve the odds of customers finding one that fits their taste preferences.
50 SHADES OF BROWN
Granted, it's not nearly as simple to craft a new bourbon or rye as it is a rosé or red blend, but that is not stopping the innovation. Suppliers will continue to "discover" new bottlings about as fast as they can scare up liquid and come up with new names and stories. We will also be treated to a continuing parade of wood treatments. Importer M.S. Walker recently launched three new limited-release Irish whiskies under the West Cork Distillers brand. The new Sherry Cask, Rum Cask and Port Cask finished whiskies (all 12 years old, 86 proof and SRP $66) join the line which already has a Bourbon Cask.
Another trending marketing technique: releasing a tiny amount of very high-end liquid that casts a halo over the distiller's mainstream bottling. Glencadam distillery bottled 8 casks total of their 25 Year Old Single Malt, and only 400 of the $499 bottles made it to the U.S. By contrast, 6,000 bottles of the everyday "Origin 1825" were shipped, at the relative-steal SRP of $40-$45.
Of course, the current whiskey boom is partly driven by flavored entries. Don't expect the actual range of flavors to keep widening (à la vodka); but you may want to test out how whiskey rolls in another direction: creams. Luxco is aiming to do for whiskey what Bailey's did for Irish Whiskey. Ezra Brooks Bourbon Cream (SRP $14.99; 25 proof) offers buttery, caramel and toffee notes with a touch of cinnamon and nutmeg. It was released as a limited edition for fall and winter; but Brand Manager Fletcher Buchman notes that the creamy sibling has already been slated for seasonal release again next fall.
BUBBLES RISING
Prosecco, Prosecco, Prosecco. Is that all there is? This may be the year we find out. Keep your eye on Prosecco, but also consider these questions:
Will consumers continue to absorb higher-creeping Prosecco prices, and/or upscale bottlings above $20? (Jury is out on this.)
Can other sparkling wines gain market share based on competitive pricing and comparable style (Cava to chip away at the budget  end,  Crémant d'Alsace challenging Champagne)?
Will mini bottles gain traction? (Two of note: Maschio's $4 Prosecco and Moët's $12 Champagne with detachable flute.)
Will sweet bubblies grab palates and wallets? (Will Veuve Clicquot's market-tested "Rich" demi-sec go national?)
More Predictions…
OK, we can't resist inching out on a few limbs….
Packaging Trend: We expect extra bells and whistles, in the form of tags, wrappers, trinkets—not to mention more canned wines and more single-serve wines.
Portugal is knocking on the door: Blanche Orbe, Managing Director of importer/distributor Wine in Motion, believes Touriga Nacional and Vinho Verdes are now in the consumer's vernacular, adding, "We can't keep Vinho Verde in stock in winter months!"
Australia: "After years of declining sales, many are realizing the wines are a great value," notes Katy Leese, GM at V2 Wine Group, importer of Torbreck. "We see increased consumer interest in the premium ($15 and above) and super-premium ($30 and above) categories.
South Africa: A new generation and attitude is achieving unprecedented quality and diversity, and America is ready to benefit; we will have more on this in January 2017.