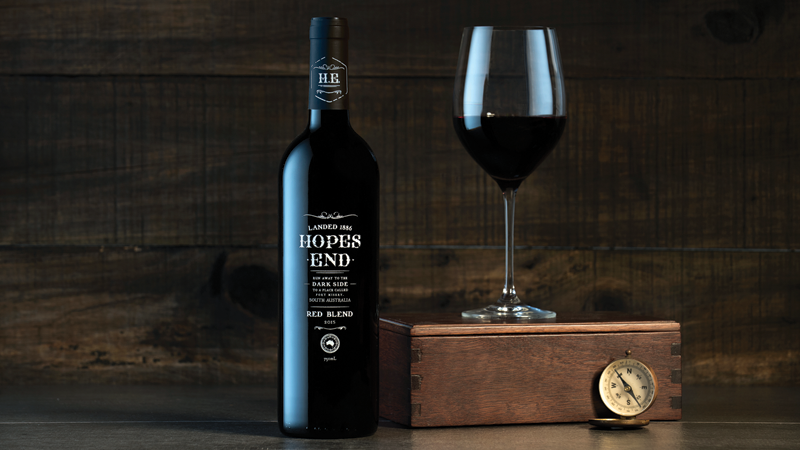 Applying Order to Chaos, the wildly expanding 'Red Blend' category is creating a juicy challenge for retailer
By W. R. Tish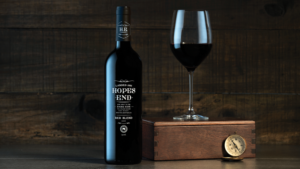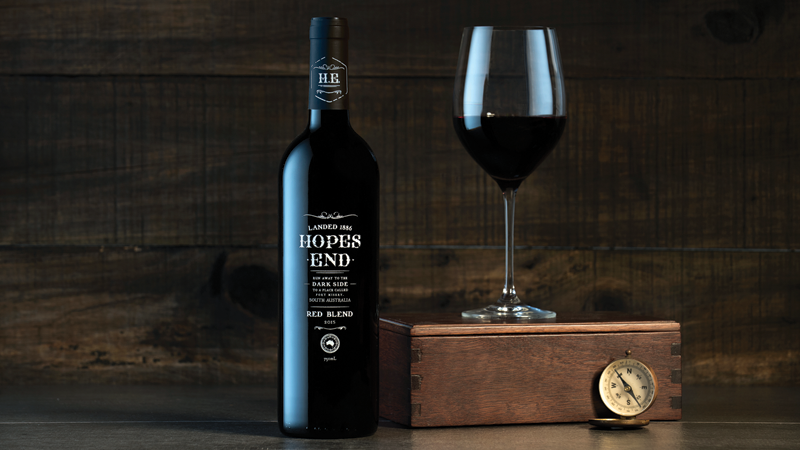 Blended wines are as old as the vine-covered hills. Bordeaux, Rioja, Chianti, Côtes-du-Rhône… all classic European blends. And they're red. But they don't call themselves "Red Blends." Ditto Meritage wines, made under the umbrella of the 20th-century-born association codifying the Bordeaux-style blends of the world.
But here in America, those Old World classics and Meritage alike are being forced to make room on shelves and in conversation for wines that trumpet their blended identity while delivering flavor profiles that can be all over the map (and have little connection to actual maps). These blends are about style more than about place or grapes, and increasingly that style is smooth and jammy—threatening to turn the general drinking public's notion of blended wine on its head.
New—And Growing
It's been building for few years now, and accelerating. If considered a varietal wine, Red Blends would be the third largest entry in terms of revenue tracked by Nielsen; and blends are dominating the introduction of new products—one out of every four in one study-—bringing a fresh mini-flood to the proverbial wine lake.
On the cautionary side, while the category is barely old enough to track statistically, it is morphing like a Hydra—a multi-headed beast—as words like "silk" and "dark" join "Blend" on the label. Retailers, being at the frontline, are tasked with making sense of the Blend trend, both in terms of organization on shelves and interaction with consumers.
With that context in mind, let's set aside for the moment the fact that the sweetish new blends are an abomination in the view of wine purists. A more useful approach now is to take stock of how some of the bigger brands are positioning and growing their multi-varietal blends.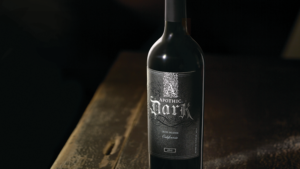 Make no doubt that the proliferation of Red Blends is a calculated response to market success. "In the past ten years, consumers started demanding more than just the sweet red blends, so suppliers began responding with dark red blends, and then soft red blends," explains Chris Indelicato, CEO of Delicato Family Vineyards. "In particular, the richer, lusher wines with concentrated, darker fruit profiles have really taken off." DFV saw enough market potential to launch a dark 3L box: Nighthawk. And for the four distinct blends under the Gnarly Head label, the key to the sales and marketing strategy is positioning the wines on a style spectrum, from "Soft, Juicy" to "Intense, Huge."
Addition by Multiplication 
E & J Gallo has been a pioneer in budget-minded, kitchen-sink blending since deep into last century, with Hearty Burgundy. Today, Gallo's Apothic has become the pioneer in the Red Blend sub-categories, via Apothic Crush and Apothic Dark. Both started seasonally and grew organically—the limited releases sold out like hotcakes. Ditto Inferno, the whiskey-barreled version.
A happy byproduct of the seasonal-first approach has been a thirsty fan base. Christine Jagher, Director of Marketing, Premium, notes, "Our fans have come to expect something new and different from us. They are willing to try something new while also relying on their old favorites. We've even heard from retailers and distributors that sometimes people are asking for the new Apothic wines before they've even been released." So if anyone was worried about cannibalization of other red blends, fear not: Apothic proved just the opposite.
Like Apothic, Ménage à Trois has had success multiplying; they now have Silk and Midnight, and even a white spinoff with Gold, a plush Chard-Viognier. But Ménage's parent company, Trinchero Family Estates, is hardly done. The newest from TFE is Hopes End, a blend of Shiraz, Grenache and Malbec. The wine labels itself a Red Blend, but the front of the bottle exhorts browsers to "run away to the DARK SIDE, to a place called Port Misery, South Australia."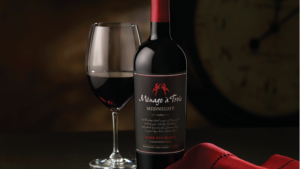 So that's another big brand owner not afraid to pile on with another blend. And in turn, the wave of Dark blends is spreading. Treasury Wine Estates is rolling out a Dark Red expression of 19 Crimes. "What brand is better to have a 'Dark' than 19 Crimes?" asks Samantha Collins, Director of Imports—after all, the brand's backstory is referencing the 19 acts that earned criminals a one-way trip to Australia. A distinguishing factor in 19 Crimes "The Banished" is Petite Sirah, which Collins says adds more color, more black fruit and a bit of tannin. Collins says the market introduction has been smooth: "The rise of the 'Dark' blends has been meteoric, and we have not really had to explain it to distributors or retailers, since they are already seeing consumers pick up both wines."
Let's Get Serious?
Interestingly, Treasury is rolling out another blend right now, but the contrast in positioning is enlightening with respect to the fast-evolving Blend(s) category. Max's—a tribute to Penfolds' first Chief Winemaker, Max Schubert, and overseen directly by current Grange-maker Peter Gagos—is not labeled a blend at all. The grapes—Shiraz and Cabernet—are there instead, though they are initially hidden behind a bright red full-bottle wrap that unzips. Emma Brown, Senior Brand Manager–Penfolds, shares that the intention with the package was to create something attention grab while maintaining the producer's traditional labeling.
The point here is that $24.99 Max's, while a deliberate entry into the Blend arena, is being presented quite differently from the under-$12 wines. As it should. Producers are keenly aware of the need to separate their higher-priced wines, both inside the bottle and out. The wine itself is flat-out delicious and, well, "serious," showing ripe New World berried fruit and inviting spice, framed by what the winery tasting notes call "focused tannins and sensitive oak [12 months in barrel, 10% new French oak] affording a firm grip on the finish."
Given suppliers' ramped-up attention to Red Blends at the juicy, jammy end of the style spectrum, it makes perfect sense that similar effort is going to go into their higher-end blends. Consider the brand new William Hill 2014 "Bench Blend." The final blend of 33% Cabernet Sauvignon, 24% Petite Sirah, 24% Merlot, 18% Petit Verdot and 1% Malbec is ripe and ready to enjoy, but with more depth, complexity and structure to satisfy New World red lovers. Just as important, the proprietary name here is instructive: 74% of the fruit was sourced from estate vineyards on the Silverado Bench, and the rest from other parts of Napa Valley, providing a tangible selling point for the $40 SRP.
The idea of "Red Blends" coming to represent a higher-priced, more "serious" tier is certainly logical. In the process, however, sellers and buyers of these wines can and should expect clear differentiation—particularly over $20 SRP.
That differentiation will often be visible on the packaging; upscale graphic elements, grape composition and proprietary names will be more common. And ideally the wine has a clear compositional identity and/or backstory that can help justify the higher price, whether it's $15, $25 or more. As long as the price-tier distinction is merited by wine distinction, the category as whole can only benefit. And if the wine has a relevant backstory, even better. In the case of Josh Cellars "Legacy," Deutsch Family Wine & Spirits CMO Renato Reyes explains, "We positioned it as: hot brand meets a hot category. Consumers, especially millennials love to discover new wines and they love brands that stand for something. We offer both with Josh Cellars Legacy: a unique blend, in that signature Josh style that consumers love; and a sincere tribute to what Josh the man passed on to founder Joseph Carr." Priced at $16, the 2014 Legacy is only the second vintage of the blend.
Still Shifting
All things considered, the trend of Red Blends is really just getting started. As suppliers devote more vinicultural and marketing resources to these bright, fruit-driven wines, the wine-drinking public is responding positively. Continued success will depend in part on the distinctions among the types of blends.
As much as producers aim to make those distinctions via naming and labeling and packaging, it will still be vital for retailers stocking and promoting these wines to make sure to offer clarity and guidance in the process of giving people what they want. The better defined the blends are, the easier it will be for them to continue growing.