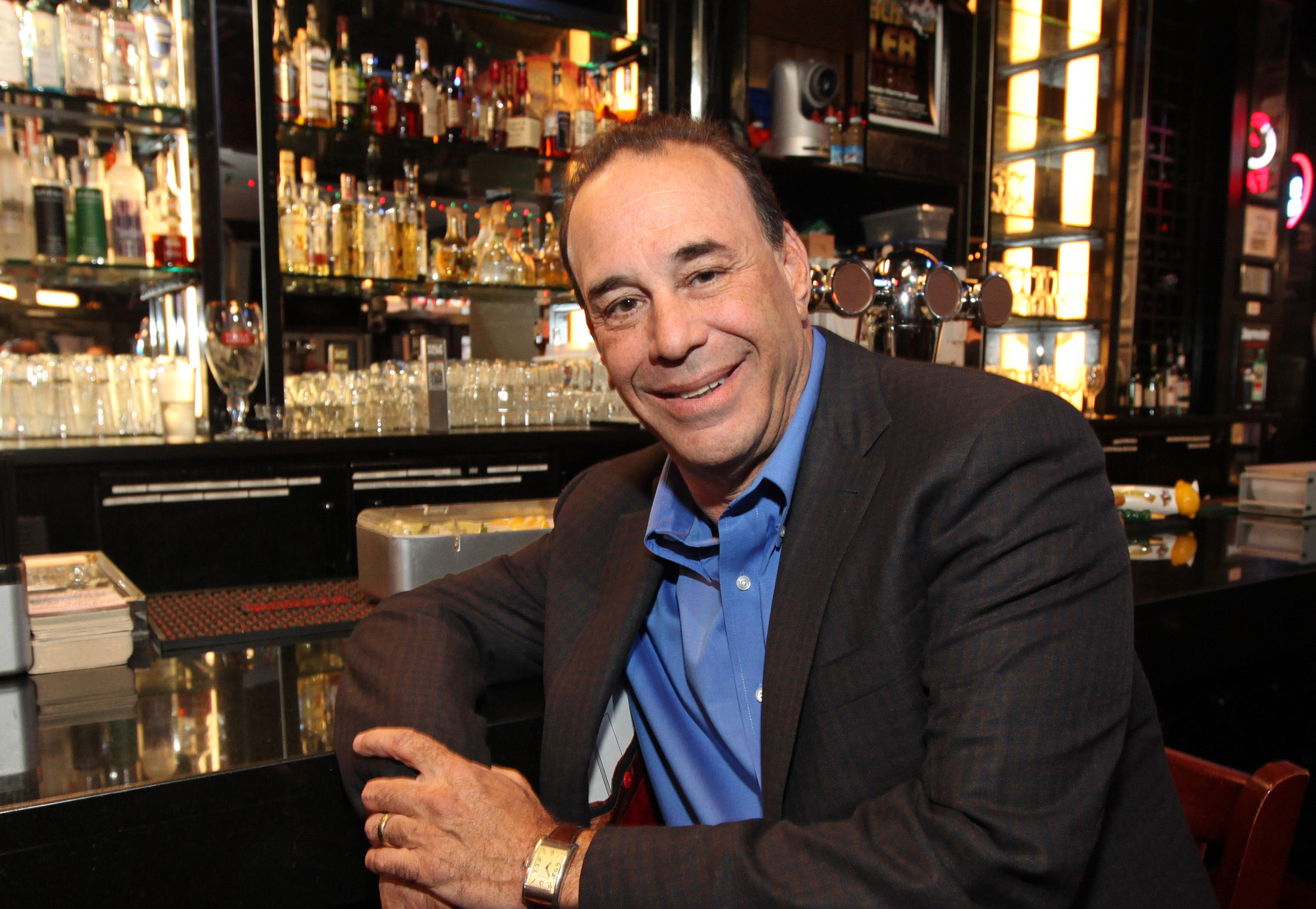 TV's "Bar Rescue" star tells it like it is
 by Liz Boardman
Jon Taffer, star of Spike TV's "Bar Rescue" knows bars. For nearly 30 years, Taffer has held every job from bartender to owner. He became a "turnaround guy" after leaving his first management job at the Troubadour, the late Doug Weston's legendary West Hollywood bar and music venue, where he learned an life-changing lesson: Even a famous, jam-packed bar can be losing money.
There were no controls in place, Taffer said. The staff regularly helped themselves to steaks and other high-end items. Profits were being blown on a certain white powdery substance. "It made no sense," Taffer said. "In the morning, I'd open the floor safe to see how much cash we had to pay for the liquor, because it was coming in C.O.D."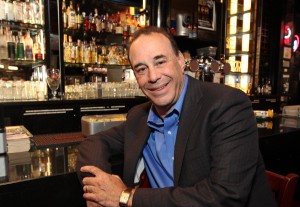 Over the years, Taffer has learned struggling bars are all too common. Last year, 5,000 failed and closed permanently. "Bar owners tend to run bars," he said. "They need to run businesses." In each episode of "Bar Rescue," the tough-talking Taffer spends five days turning around a failed bar. In his nontelevision life, he owns Taffer Dynamics, a bar and restaurant consulting firm, and is a frequent speaker at industry events. Fresh from filming Season Two, Taffer tells you "10 tips" for staying off his television show:
It's NOT the Economy, Stupid 
Yes, the recession is still lingering in the Northeast. Shut up about it already. In reality, liquor consumption is the highest it's been in 25 years, Taffer said. Look at your market – plenty of bars are making money. Opportunity exists. "The common denominator of a failing bar is a failing owner," Taffer said. "The rest is excuses.' It's the economy, disruption on the street, the weather, the price of beef.' No owner looks in the mirror and says 'It's my fault.'" Whether Taffer is consulting or doing a "Bar Rescue" episode, changing an owner's mindset is first order of business. "If I can't get the owner to blame himself, I will never turn around the business," he said. "I want to destroy the way you think now. People don't like that – they dig their heels in, fight back, cry or run out the back door. But I know, if I can shatter that, I can change his life. Not only change his business, but change his life."
Be Your Own Guest
Profits are down, but you think everything is fine? Look at your bar through your customers' eyes – especially a new customer's eyes. "I take four steps into your place and know probably 80 percent of your problems," Taffer said. "I can tell if it smells good, if the table tops are organized, if there's merchandising behind the bar, if the glassware is clean." That's not all. Taffer can also tell if the energy is good or bad, if the bar is laid out efficiently, if the music is right for the room, what the food looks like, and how the guests are reacting to it. Customers may not get all those nuances, but they can tell – very quickly – if it's a place they want to stay, or come back to. Four steps. Four seconds. That's all the time you've got to make an impression.
Hire Smart 
Your staff must, must, must have energy and personality, Taffer said. It's what makes guests enjoy their visit, and come back again and again. While many experts will tell you training is key, Taffer disagrees with them. "You teach, not train," he said. "Training is behavior modification. I can't train a sense of humor. All we can do is choose people. It's better to hire someone with the perfect personality and make them GM than someone with a 10-page resume and the wrong energy."
Family Matters
Speaking of hiring – is your kid on the payroll? He shouldn't be. "Families should not be in the bar business," Taffer said. "You serve your family by creating a successful business that feeds your family. If you provide jobs and you are failing, you are not serving your family." It's tough talk, but Taffer means it. "Family is the kiss of death to a business," Taffer said. "Families nurture each other in weakness. They say, 'I feel bad for little Johnny.' That's wonderful in a family, but in business, you can't nurture failure. In business, failure is not accepted. When a baseball team has a bad catcher, they bench him or replace him. Family will say, 'but he's trying.'" You need to focus on running a profitable business, and instead of Johnny working for the bar, you'll be able to afford to send him to college, Taffer said.
Dollars, not dimes
Sales and profits are down, so you slash your marketing and promotional expenses, cut back on staff, and start bringing in cheaper-quality food and supplies. "Everybody out there is fighting to manage labor costs, marketing expenses, utilities," Taffer said. "I suggest those are no problem." Years ago, a marketing guy came to Taffer, pitching a promotional idea he loved, but would be expensive to implement. Taffer went with it. "This guy raised my revenue by 40 percent," Taffer said. "Suddenly, there's money for labor costs and marketing and utilities. None of us have expense problems. Only revenue problems. Quit counting dimes and focus on the dollars – getting people in your bar. Fill your bar with big ideas and watch your labor cost problems disappear."
The Pour
That's not to say there aren't problems with expenses that will kill profits. In Season One of "Bar Rescue" the big one is obvious – bartenders who over pour. Teach your staff to pour a one-ounce hard alcohol drink and a 1.25 ounce mixed drink, and test them regularly.
Think Big.
What does Taffer mean by a big idea? In one restaurant, Taffer packages a hot dog and bun in an wrapper with a mustard packet. At midnight, 100 hot dogs are thrown into the crowd. "It costs twenty-five cents – $25 a night to do it," he said. "People come for hours to get a chance to catch one and there is all this energy in the bar." You don't have to reinvent the wheel here, he said. "A great ladies' night. A great football promotion. Woodstock Wednesday," Taffer said. "Find great activities – that one idea – that is where success is. Embrace success and come up with the next big idea."
Go Local?
In the past few years, one of those "big ideas" is serving locally-sourced food and drinks. Fresh food, the saying goes, tastes better. "Locally grown only works if it is quality," he said. "Local is another word for fresh. If you have quality and freshness, absolutely do it. But if you can get better broccoli from California, get it from California." Using local growers, distilleries and craft brews should be a two-way street, Taffer said. "I don't do it with vendors unless they do it with me," he said. "If I serve local produce, I am going to promote it as local, and put it on the menu as local, and I'm going to be proud to tell people it is local. In return, I'd like to see you here for your staff party. If you are going to take my money and not support me, I'm not interested."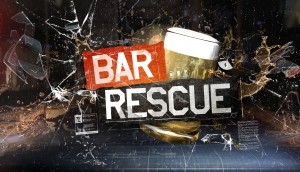 Mixed Messages
Here's another big idea. Whiskey and rum are hot. Sales of whiskey and rum drinks are up 20 percent this year, Taffer said. One of the biggest growth areas is a fruit-based whiskey drink. You can boost profits by adding drink specials like this. But be wary. "It takes four minutes to make some of these cocktails," Taffer said. "If you make 60 percent of your revenue in two or three nights of the week, you don't have four minutes to make them. You have to weigh that."
Get a Move On
When Taffer walks into a failing bar for "Bar Rescue" he has never met the owners or the staff, or set foot in the place before. In five days – 250 recorded hours – he and his team of industry experts transform the recipes, menus, logos, signage, and the interior and exterior of the place. They order new furniture, cook stoves, taps, and get them delivered and set up. They bring in new glassware. They teach the bartenders how to make cocktails and properly pour a beer and the kitchen staff to prep and cook a new menu. They create new marketing and promotions. In five days. From scratch. "I spend two days with the staff and three days implementing," Taffer said. "It's a powerful lesson – anything we do in our business, we can do much faster. Thirty days for a new training program? Every 36 days is 10 percent of your year! It's bull—-. Four days. There is nothing a big company or a small bar can't do  faster."