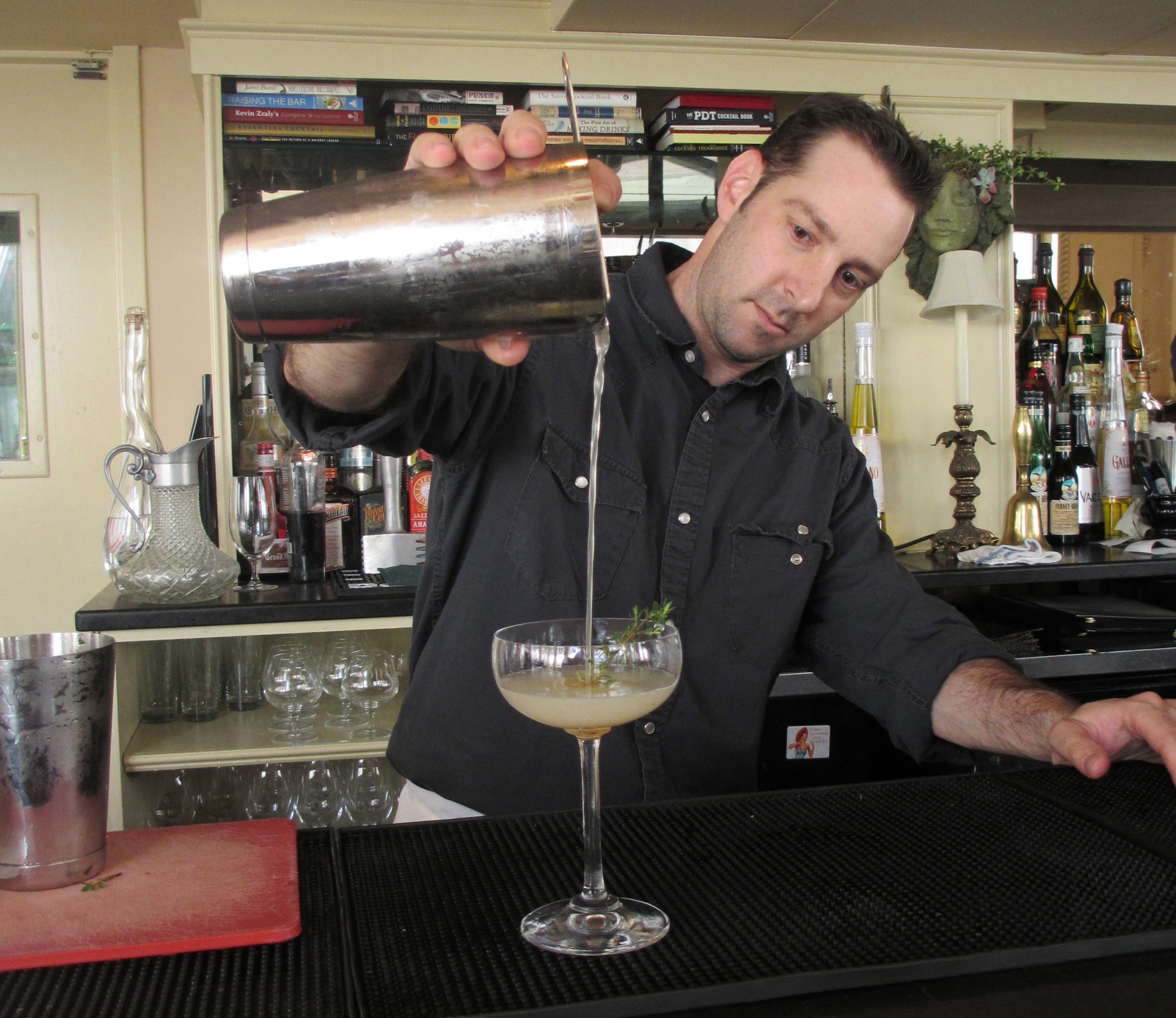 The Dorrance
121 Dorrance St., Providence RI
In the heart of downtown Providence, The Dorrance is an upscale restaurant that also caters weddings. Their cocktail menu includes some creative titles— "Up and Cumber," "Harvest Moonshine," and "Check Out Mai Tai." Bartender Vito Lantz recently won "Best Shake" at The Irontender Wars.
Bartender: Vito Lantz
Drink Name: "Citron My Face and Tell Me You Love Me"
Recipe:
Muddle dried apricot, and a few leaves of thyme with a half-ounce of simple syrup.
Add 1.5 oz. Absolut Citron,
half-ounce of Absolut Mandarin,
half-ounce of Domanine de Canton Ginger Liquor
1 oz. lemon juice.
"Then shake the ever living hell out of it," said the award-winning shaker. Serve up in a coupe glass with a garnish of a dried apricot slice as an anchor on the bottom with a stalk of thyme. "It's very refreshing this time of year," said Lantz.