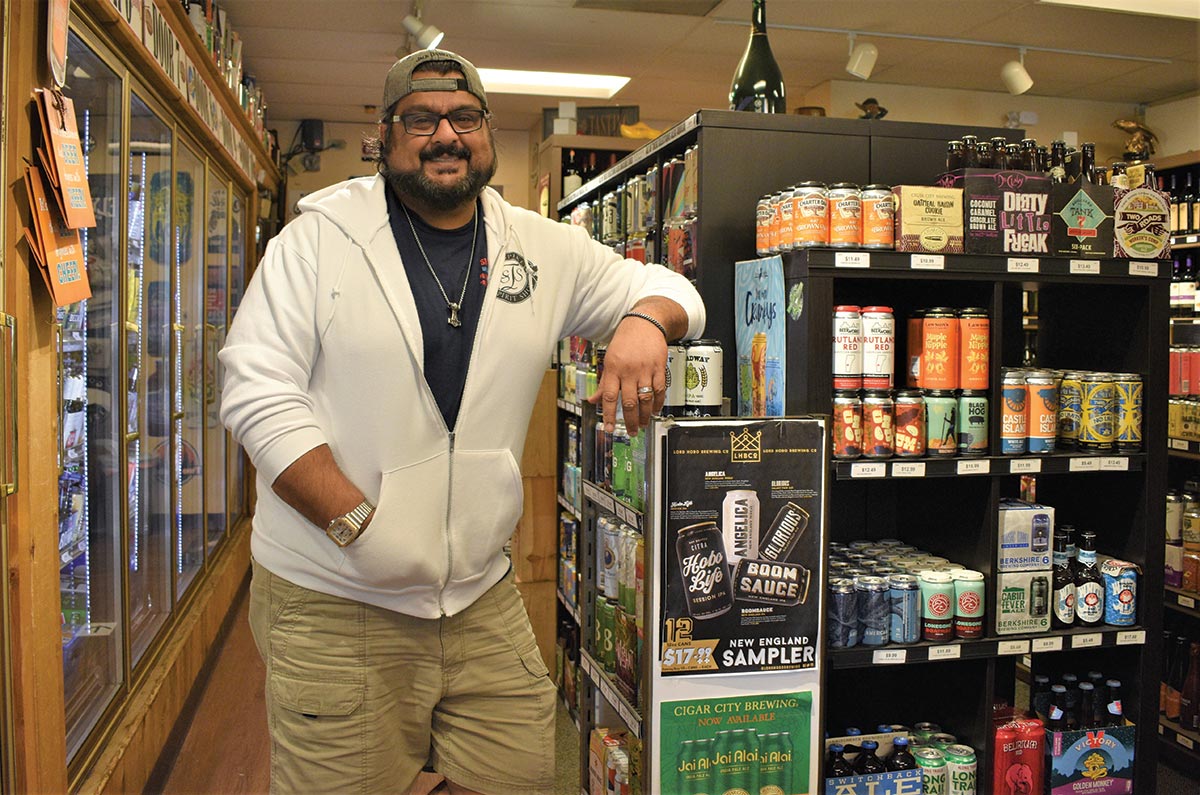 Turnpike Spirit Shop & Wine Emporium
1838 Black Rock Turnpike
Fairfield, CT
Square footage: 3,500
Years in operation: 7
By Sara Capozzi
When the pandemic hit and forced the closure of many businesses in the state, Parag Patel, Owner of Turnpike Spirit Shop & Wine Emporium, decided to do something to help his fellow entrepreneurs in the Fairfield County area.
"As essential businesses [package stores] never closed, I'm doing well. It's like you hit the lottery but you had to beat up six of your friends to do it," Patel said. "That didn't sit well with me. I can't look at my business friends who own restaurants and salons and have them sitting there not being able to make a dime and I'm sitting here without physically making an effort to improve my business; it just improved. So, I wanted to give back the best I could."
Patel, who has owned Turnpike Spirit Shop since 2013, ran a promotion in March where he donated 10% of his pretax sales to five small businesses in Fairfield. He also placed a yellow bucket at the register where customers could add their own contributions.
"It went really, really well," Patel said. "We ended up giving those five businesses $2,000 each," Patel said. "Then I thought, let's just keep it going, so we kept the roundup bucket here that's just basically fueled by the customers."
When customers are checking out, Patel will ask them if they'd like to round their bill up to the next dollar, donating the change to the current cause. Some customers volunteer to give even more, he said. Those contributions are rounded up and given to a rotating group of small, local businesses or a charitable cause of Patel's choosing each week. From March through the end of July, Patel donated $30,000 to businesses and nonprofit organizations.
"Anytime I talk to my liquor store friends in the area, I tell them all what I'm doing and I highly encourage them to do the same," Patel said. Mermaid Liquors in Niantic and Lakeside Wine & Liquor in Monroe have also spearheaded similar efforts.
Most recently, Patel has collected donations for Operation Hope and Nourish Bridgeport. He credits his customers, who hail mostly from Fairfield, Easton, Trumbull and Bridgeport, with the success of his latest charitable mission.
"They're fantastic, just great people," he said. "Super-friendly and thoughtful and always willing to help you out, which is nice. It makes it really easy to give back, so we've been doing a lot of charitable stuff since I bought the store but even more so with the pandemic."
What is selling most and helping to fill those coffers and causes locally reflects national sales trends amid COVID-19: hard seltzers and canned cocktails. The popularity of canned cocktails and seltzers remains on the rise as an alternative to mixing cocktails, "especially if you're having a get-together and you want to keep your distance," Patel said.
Shoppers return to Turnpike Spirit Shop for its customer service and eclectic selection, Patel said, which includes more than 750 craft beers and a broad, global wine selection with thousands of vintage wines dating back to the late 1990s, along with a premium array of spirits, including private barrel selections.