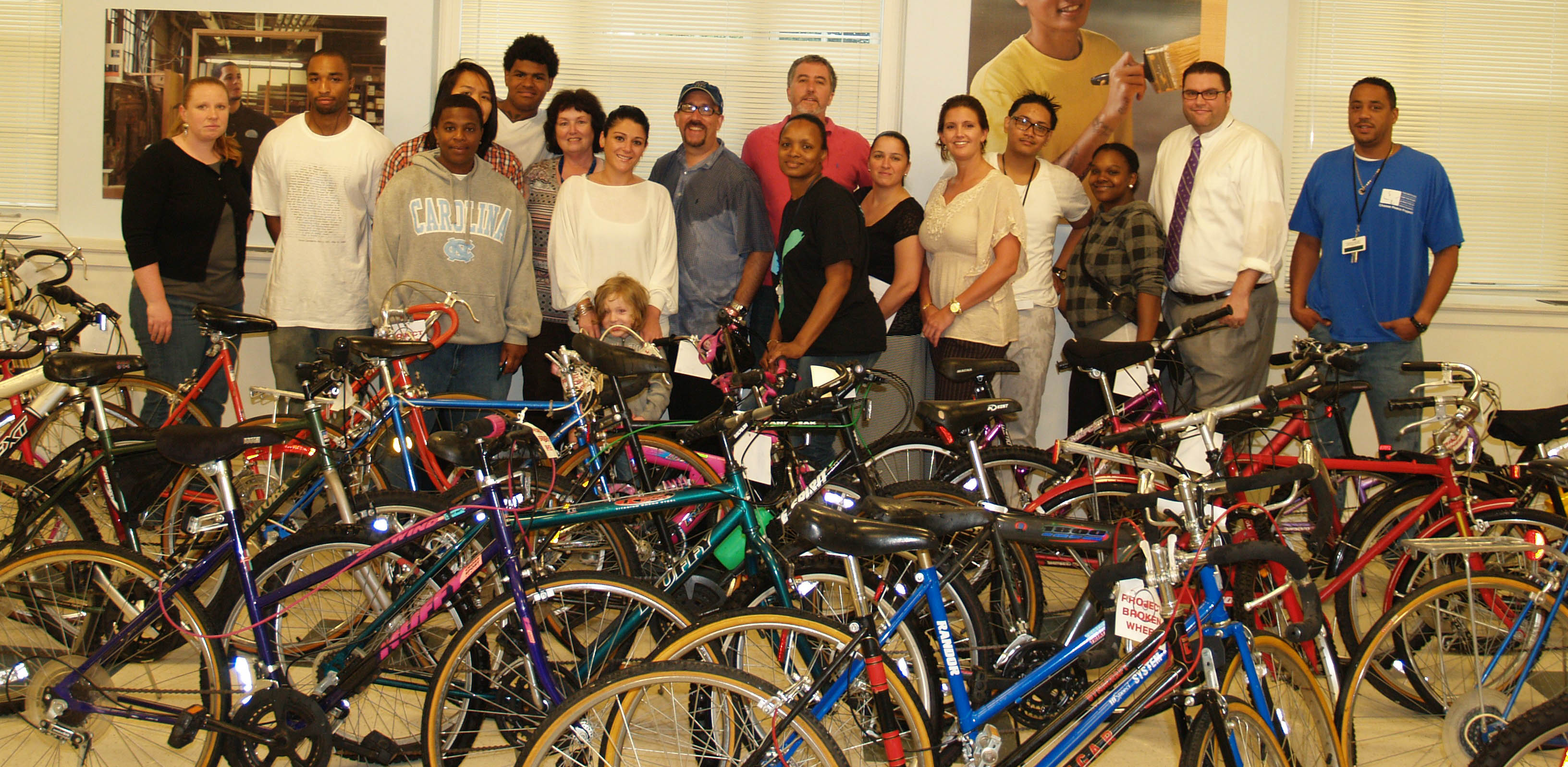 Twin River Casino will hosts its annual "Christmas in June" on Wednesday, June 25, 2014, by donating food and bicycles to the needy.
Project Broken Wheel, a Twin River Casino effort, seeks volunteers for its June 17, 2014 from 4:00 to 8:00 pm to help refurbish bicycles at the old Twin River Adoption Kennel. Even the mechanically inclined can help: clean bikes, pump tires, register information and more. "Project Broken Wheel" refurbishes bicycles and gifts them back into Rhode Island communities and through local police departments.
The donated bikes get refurbished, cleaned, inspected and then decorated with holiday bow. Over the years, the program donated bicycles to local children's organizations (Manville Family Literacy Center, Lincoln Adopt-A-Family, Boys & Girls Club, YMCA, Institute for the Study & Practice of Non-Violence, Martin Luther King Family Center, Children & Family Services, Saint Lucy Heart, Red Hook Initiative (Hurricane Sandy victims), Salve Regina University Scholarship Program) and many other non-profit organizations.
Twin River will also collect food donations from its employees for the RI Community Food Bank through June 24, for the most needed items: canned fruit, vegetables, soups/stews & dried beans, whole wheat pasta, breakfast cereals, peanut butter, brown rice and tuna. The summertime presents the Rhode Island Community Food Bank with one of its biggest challenges, as the summer is a time of decreasing donations and increasing need. When school is out, the breakfast and lunch programs that feed thousands of children during the academic year are not available. Participation helps those who turn to the services of the Rhode Island Community Food Bank and its network of member agencies.
To volunteer contact Twin River's Frank Martucci, 401.475.8495.