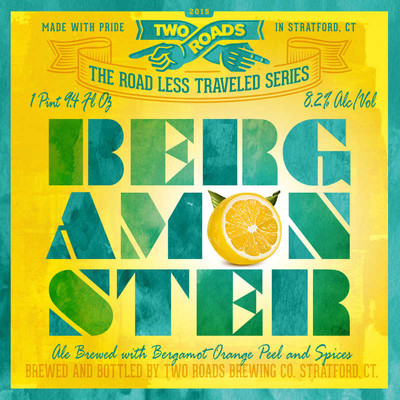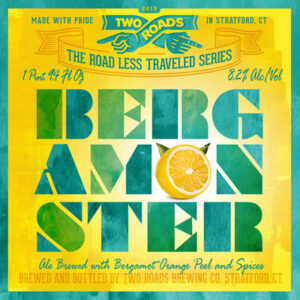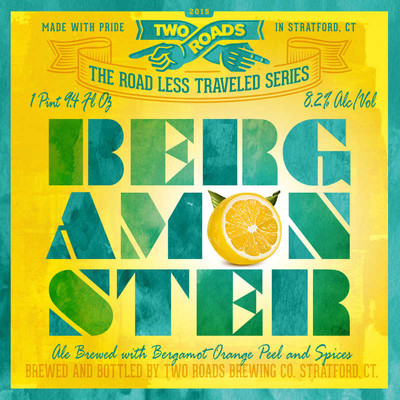 Two Roads Brewing Co. in Stratford, Connecticut introduced, Bergamonster Wheat Ale, as the latest addition in the Two Roads "Road Less Traveled" collection. The wheat ale is crafted from the peel of a bergamot orange and features new and old world style hops like citra and hallertau.
"This is a new beer for us and one that I am proud to say is truly unique," said Brewmaster Phil Markowski. "It wasn't easy but we tracked down enough fresh bergamot oranges to make a full batch of Bergamonster. Bergamot oranges are very intense and really different from other types of oranges. They lend a distinctive "perfume" note and are famously used as the signature flavoring in Earl Grey tea. I thought, why not use them in a beer?"
Bergamonster is available on draft and in 750 ml bottles at the Two Roads tasting room and select markets where Two Roads is sold. The beer is available in Connecticut and Rhode Island.