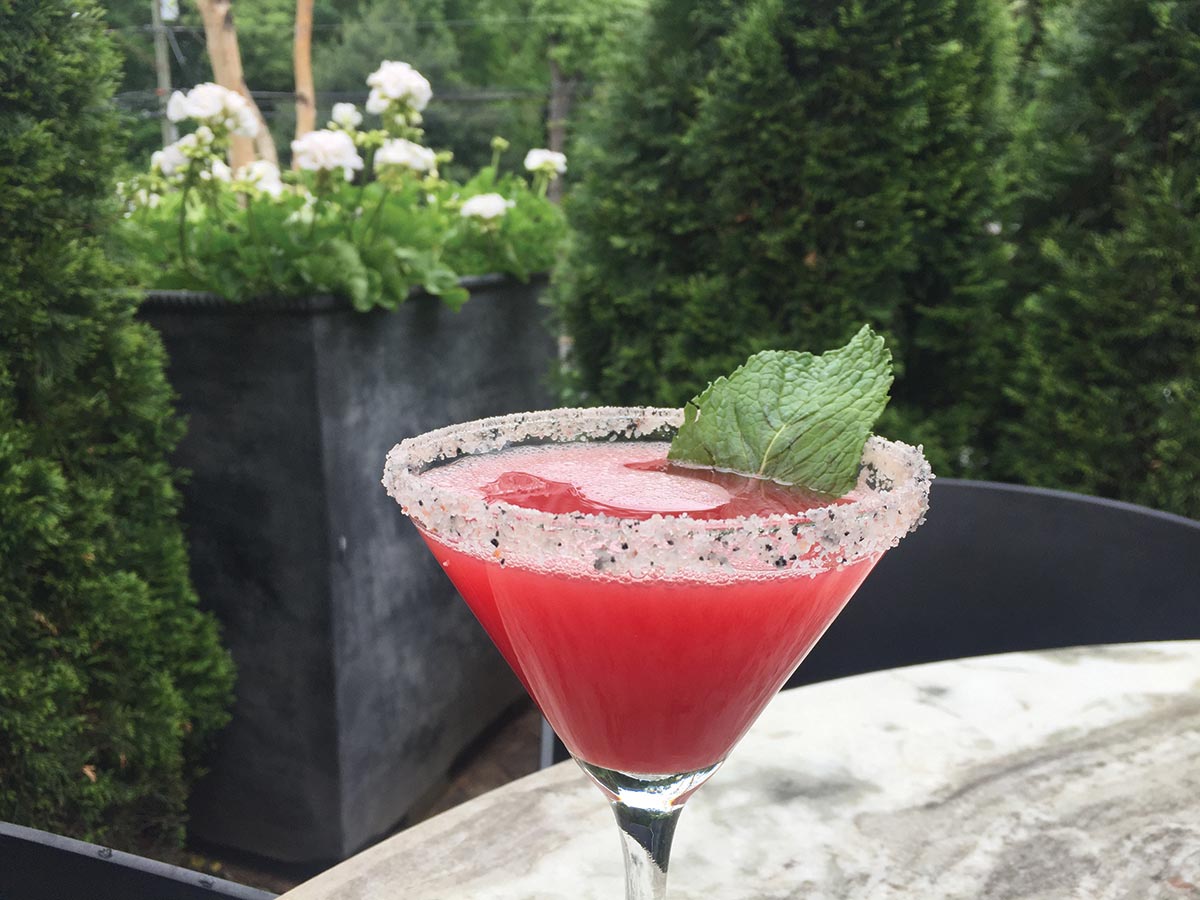 Viron Rondo Osteria
1721 Highland Ave
Cheshire, CT
Since 2014, Viron Rondo Osteria has brought local, sustainable and organic Italian-inspired cuisine to the Cheshire area. The restaurant, named after owner Viron Rondo, was created in the tradition of the Italian "osteria" – a place to meet family and friends and enjoy simple food and wine. The menu fuses local and organic, seasonal ingredients with items imported from Italy to create its offerings from wood-fired oven pizzas to freshly made pasta dishes. Guests can choose from a variety of red, white and rosé wines by the glass or by the bottle. Beer is available by the bottle, with a selection of craft brews on tap. A variety of handcrafted, seasonal cocktails showcase the bar's flair for flavors, too.
Bartender: Ryan McDonald
Cocktail: The Watermelon Mint Martini
Recipe:
» 1 ½ oz. Chopin Rye Vodka
» 1 oz. hand-pressed watermelon juice
» ½ oz. fresh lime
» ½ oz. simple syrup
» Muddled mint
» 1 Mint leaf, for garnish
Muddle mint in a shaker. Add vodka, watermelon juice, lime and simple syrup and shake. Strain and pour into a chilled martini glass.
Bartender Ryan McDonald said, "This martini captures all the flavors of summer, using Chopin Rye Vodka, blended perfectly with house-pressed watermelon juice, fresh lime and mint. Refreshing and bright."