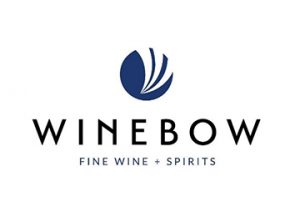 The Winebow Group's New National Identity & Rebrand
By Kristen Bieler
This January, The Winebow Group made public its long-in-the-works decision to unify all of its distribution houses across the U.S. under the Winebow name and to introduce a new logo.
The rebranding and unification under a single name makes sense for a company that has grown substantially in recent years while continuing to operate under a collection of corporate identities.
Most significantly, when Winebow merged with The Vintner Group in 2014, it brought together two complementary companies (the former focused more on imports, the latter on distribution), both of which were founded in 1980 and whose growth over the ensuing decades helped foster America's blossoming fine wine culture. Today, Winebow's national distribution platform comprises 22 markets that cover 70% of the wine consumption in the U.S.
Winebow's growth evolution put it in an "unparalleled position as a national importer and distributor focused on fine wine and spirits," explains Dean Ferrell, who was tapped as President & CEO of The Winebow Group in 2018. "As we look to the future, it is time that we update our identity in a way that underscores our commitment and capabilities. Our unification with the Winebow name clarifies how our shared expertise and extended reach—as one team—is advantageous to our employees, customers and suppliers."
What Will Change—And What Won't
Winebow currently has distribution houses in CT, MA, NJ, NY, OR, PA, RI and Washington, DC. The Country Vintner (DE, MD, NC, SO, VA), Grape Beginnings (MN), The Henry Wine Group (CA), Noble Wines (WA), Purple Feet Wines (WI), Quality Wine & Spirits (GA), Stacole Fine Wines (FL), and Vintage Wines (IL) will rebrand as Winebow while maintaining current offices and warehouses.
In Washington, DC, the company's two distribution houses, The Country Vintner and Winebow, will both rebrand as Winebow but remain two separate divisions. Matthew Tucker, Senior Vice President, Mid- Atlantic, will continue to oversee sales and report to Arjun Dewan, Executive Vice President, Wholesale East.
In New York and New Jersey, Martin Scott Wines and Winebow distribution houses will also combine as Winebow, merging portfolios and sales teams. Francois Rousseau, Vice President, New York, and Sean Woods, Vice President, New Jersey, have been promoted to oversee sales in the two states. Meanwhile, Tony Gonzalez has been promoted to Senior Vice President, Portfolio Management Northeast. And Erle Martin, based in Benicia, California, will continue to oversee the midwestern and western states as Executive Vice President, Wholesale West.
Winebow Imports' four national import divisions—Craft + Estate, LLS (Leonardo LoCascio Selections), MundoVino and Negociants USA—will also now share the Winebow moniker and logo. Each division will, however, continue to focus on different regions and retain separate sales and marketing teams.
As the company embraces the new national identity, Dean Ferrell assures that customers can expect to see Winebow's same "passion, expertise and commitment to exceptional service." The difference now is a matter of unity—already in practice, and now official.