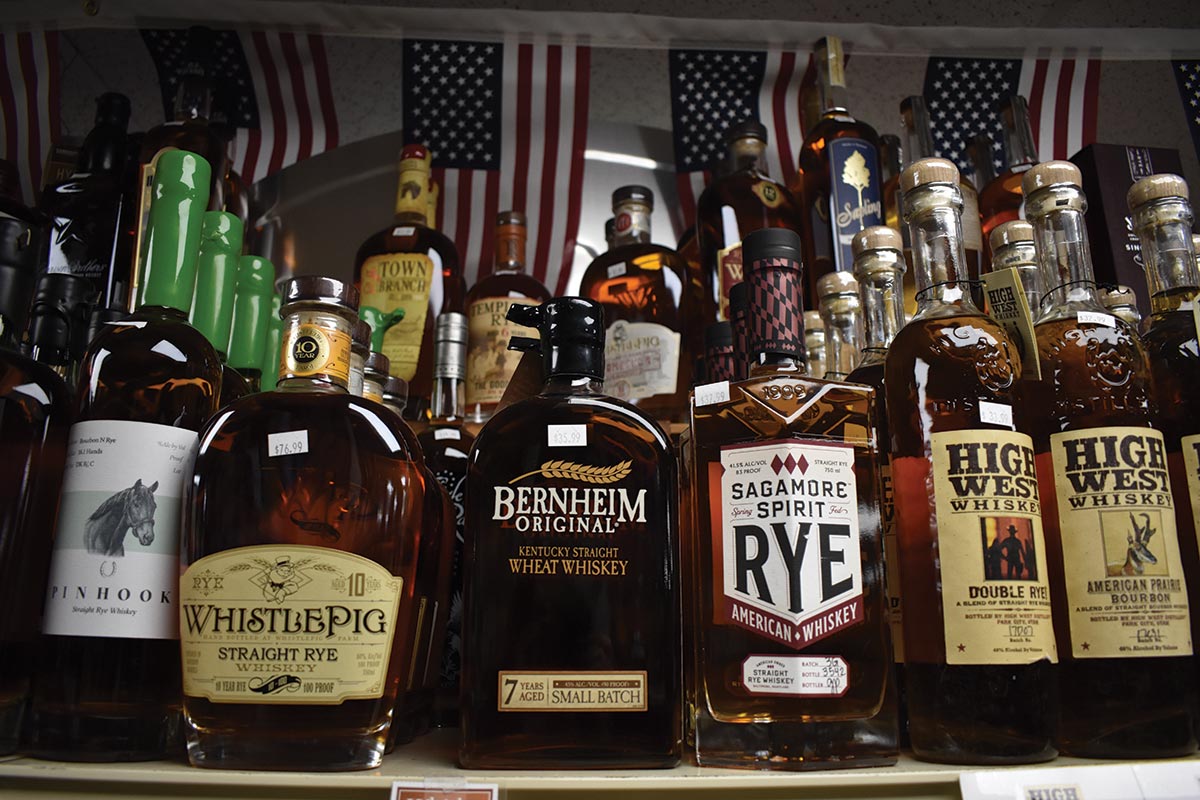 Wolfrock Wine & Spirits
806 South County Trail
Exeter, RI
Square footage: 2,850
Years in operation: 12
By Sara Capozzi
While Drew Stringer has had other careers, he has always found his way back to the beer, wine and spirits industry, whether working in bars overseas or for a large U.S. distributor.
After leaving the military, where he worked in IT as a corporate intelligence specialist, Stringer went on to work at Wolfrock Wine & Spirits, the store his father managed and went on to buy in 2006. Now that his father is semi-retired, Stringer has taken on ownership of the shop and said he enjoys the field and the "independence" of being a business owner.
"There's always something to learn, I never get bored with it," Stringer said. "I enjoy time with my customers," he added. "We have a core group of customers who will come in on Saturday night to talk whiskey. It's just fun because they're involved, we're involved together."
Wolfrock fits a plentiful selection of beer, wine and spirits within its 2,850 square feet, with 350 SKUs of craft beer in its walk-in cooler, 700 SKUs of imported and domestic whiskey and 1,300 SKUs of still wine. Whiskey is currently Wolfrock's most popular item, said Stringer.
"My father and I have always had a focus and interest in whiskies," he said. "We enjoy the history of them and the making of them. So, we were lucky that when the whiskey boom hit we already had a reputation and a selection and the clientele. We've done rather well with that since the boom."
Craft spirits and craft beer, especially from local businesses such as Whalers Brewing Company and Sons of Liberty Beer and Spirits Co., are also big sellers.
Stringer focuses on giving quality service and establishing and maintaining a good rapport with customers. "Service makes the store unique, especially in this day and age. We try to stress and encourage and train our staff to be as friendly and helpful as possible," he said.
"Given our footprint here I can't carry everything in the world, but we try to be really receptive and fulfill customers' needs as fast as possible, special order anything for everyone," Stringer said. "'We don't carry it' or 'I don't know' are the worst things that can come out of a staff member's mouth here."
Stringer is active on social media, which allows him to engage with his customers and keep up with their changing preferences. "That's something else I've come to love about the industry," he said. "It's not static. Every few years the trends change."
"Having younger staff members helps too," Stringer continued. "I'm 44, my interest is not what it was when I was 25. These [kids] are going out and they're making the trends."