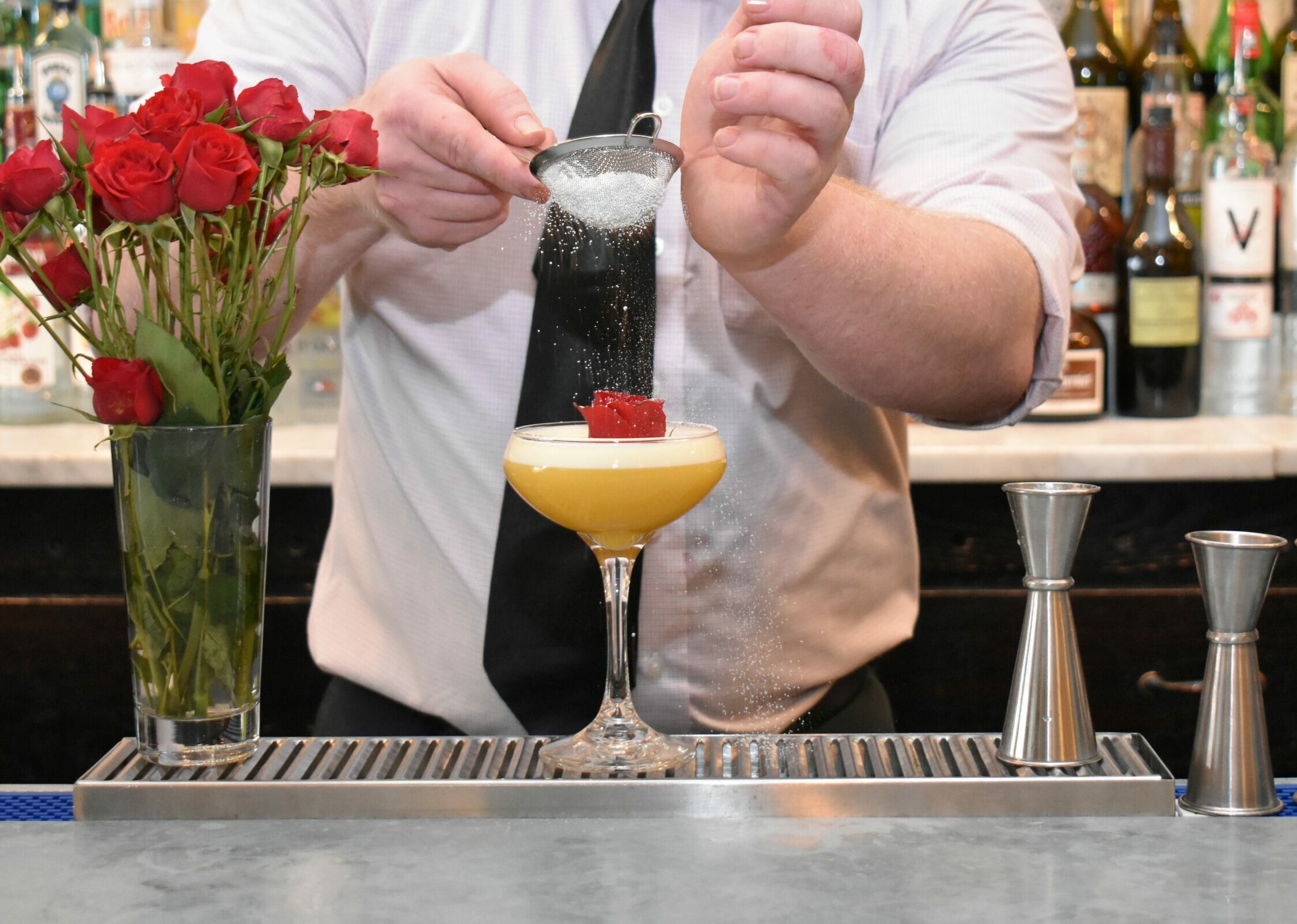 `Avert
35a LaSalle Road
West Hartford, CT
Nestled among the shops and restaurants of LaSalle Road, Avert brings a bit of Parisian flair to bustling West Hartford Center. Part of DORO Restaurant Group, which is comprised of Treva, Artisanal Burger Company, Doro Marketplace and Zohara Mediterranean Kitchen, the venue is run day to day by General Manager Chris Lynch and Assistant General Manager Mark Siders. In its almost decade of business, Ὰvert's cuisine has continued to evolve. "We are a French restaurant, but we're progressing on the food side into more of a French-influenced restaurant rather than classic French," Lynch said. Avert's menu offers refined yet approachable French-inspired options prepared by Executive Chef Ryan Van Grouw and Sous Chef Emily Goeben. To drink, guests will find a variety of fine French wine and classic cocktails such as the French 75 and French Martini. The beverage team continues to iterate its fresh and inventive craft creations to captivate guests, such as the Point Blank Period, a play on a Last Word featuring mezcal. The latest item to be added to the venue's core cocktail list, La Fleur, has already proven popular with guests, according to Siders.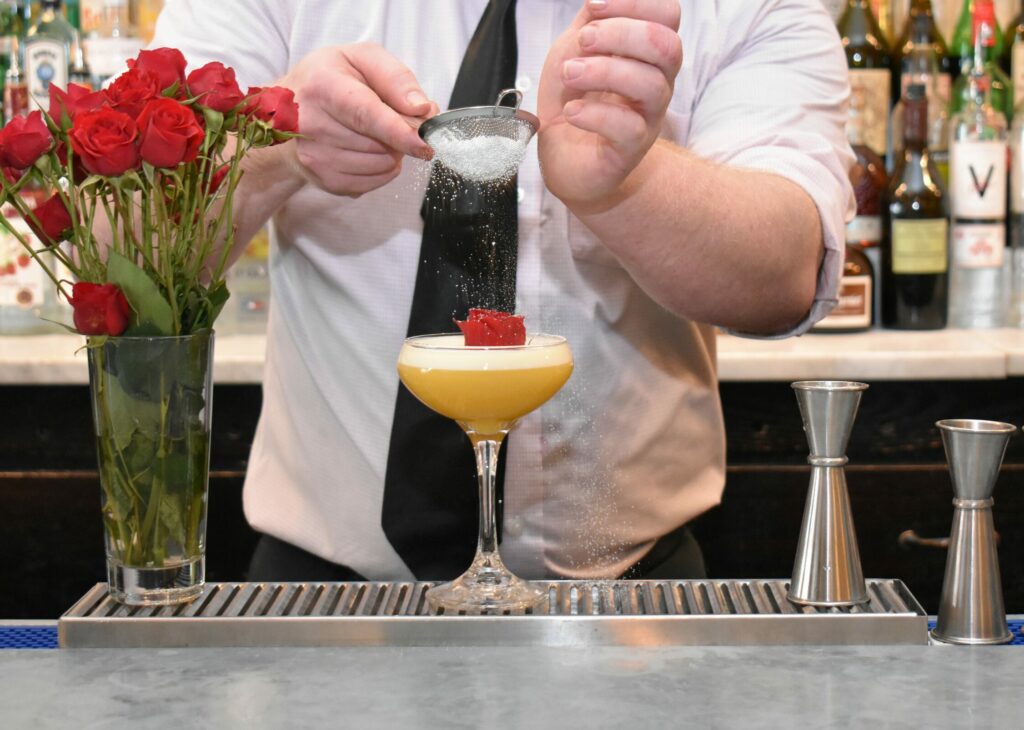 Bartender: Kevin Stephansen
Cocktail: La Fleur
Ingredients:
» 1.5 oz. V-One Vanilla Vodka
» .5 oz. St-Germain Elderflower Liqueur
» 1 oz. Passion fruit puree
» .5 oz. simple syrup
» 1 oz. egg white
» Garnish: powdered sugar and rosebud
Method: Add all ingredients to a shaker. Shake over ice and pour the mixture into a chilled martini glass. Top with a rosebud and sprinkle with powdered sugar.
"It's very French, it's very pretty, it's a great spring and summer cocktail," Siders said. "It's new and it basically fits every profile—guys like it, girls like it; it's not just for ladies. It looks like it could be, but then guys try it and they say, 'I'll take two please.'"