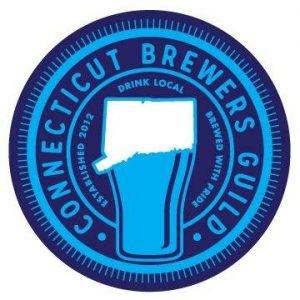 Twenty-three Connecticut breweries are raising money for the CT Hospitality Employee Relief Fund. The Connecticut Restaurant Association (CRA), through its 501(c)(3) Educational Foundation (CHEF), formed the CT Hospitality Employee Relief Fund to provide emergency funding to hospitality workers impacted through COVID-19 closures.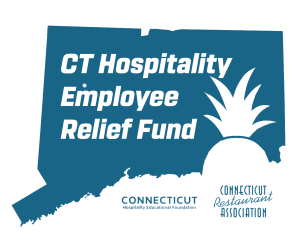 "The support from Connecticut brewers has been amazing and we are so appreciative to all of these different partnerships, as it will continue to increase funding for our incredible hospitality employees," said Scott Dolch, Executive Director, CRA. "The fund launched just two weeks ago and we already have multiple breweries from around the state come forward with unique ways to help raise funds. Our goal is to be able to provide immediate financial support to our hospitality employees who need it the most and this gets us off to a great start."
Bad Sons Co. in Derby and Armada Brewing in East Haven created a new beer named Comped, with all proceeds being donated to the fund. Co-owned by Bill DaSilva, Connecticut Restaurant Association past president and current board member, Comped went on sales on April 18 at Bad Sons Co. and can be ordered online.
The Connecticut Brewers Guild, a partner of the CRA over the years, created Guild Pils, a limited release. A portion of the proceeds will be donated to the fund. Guild Pils can be purchased while supplies last at Alvarium Beer Co. in New Britain, Epicure Brewing in Norwich, Back East Brewery in Bloomfield, Beer'd Brewing Co. in Stonington, Front Porch Brewing in Wallingford, Center Street Brewing in Wallingford, Hop Culture Farms & Brew in Colchester, Tribus Beer Co. in Milford, Housatonic River Brewing in New Milford, Black Pond Brews in Danielson, Willimantic Brewing Co. in Willimantic and Aspetuck Brew Lab in Bridgeport.
"We are always grateful and honored to work with the Connecticut Restaurant Association and its members to promote Connecticut beer, and are especially thankful now for our partnership in supporting all of the hospitality workers across the state," said  Phil Pappas, Executive Director, Connecticut Brewers Guild.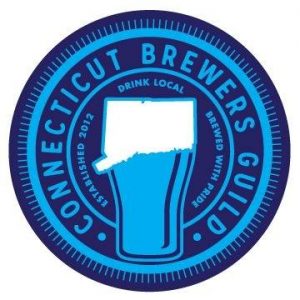 "In this unprecedented time, it's more important than ever to support your local, job-creating small businesses, like breweries, bars, and restaurants. Ordering food and beer to-go, or for delivery, merchandise, and gift cards for future use, can help a local business dramatically. We have always been humbled and amazed by the comradery surrounding the [Connecticut] craft beer community, and are grateful for the community members who have shown their continued allegiance over the last few weeks."
Another effort drawing in local brewers is All Together, a worldwide, open-ended beer collaboration created to raise support for the hospitality industry. There are currently 559 breweries globally selling All Together, with eight in Connecticut to support the CT Hospitality Employee Relief Fund. Half Full Brewing in Stamford, Nod Hill Brewery in Ridgefield, Lockcity Brewing in Stamford, Pottertown Brewing Co. in New Haven, Back East Brewery in Bloomfield, Tox Brewing Co. in New London, Tribus Beer Co. in Milford and Brewery Legitimus in New Hartford.
New England Brewing Co. in Woodbridge created a collab bew with Eli Cannon's Tap Room, a Smoked Czech Dark Lager, with 100% of their proceeds are going to the fund. Fox Farm Brewery in Salem is directing 100% of sales from their cellar releases to the fund as well and over $1,300 has been raised. Firefly Hollow Brewing Company in Bristol, a seeking a commemorative quarantine t-shirt in partnership with IdleWilde Printing.  A portion of proceeds will be donated to the CT Hospitality Employee Relief Fund. Shirts must be pre-ordered by April 26.
The fund has also received significant donations beyond the breweries, which include Brescome Barton, Tito's Handmade Vodka, Brown-Forman and Hartford Distributors Inc. To donate to the fund, please visit ctrestaurant.org/relief.