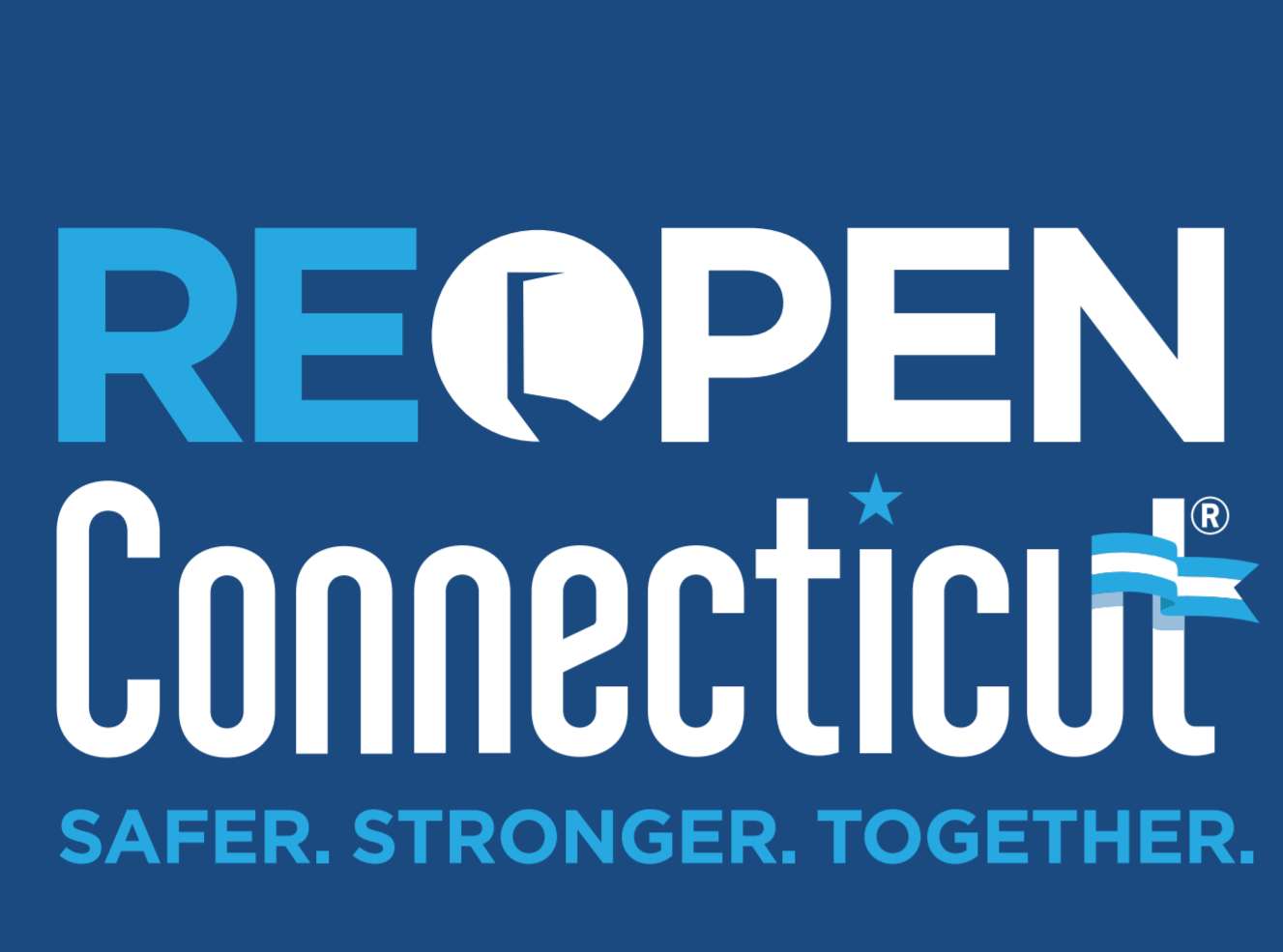 Governor Ned Lamont moved up the date for indoor dining to Wednesday, June 17, 2020 and the state released its new guidelines for indoor service at restaurants. Outdoor dining is still encouraged as long as the restaurant does not exceed its regular operating capacity and physical distancing can be maintained.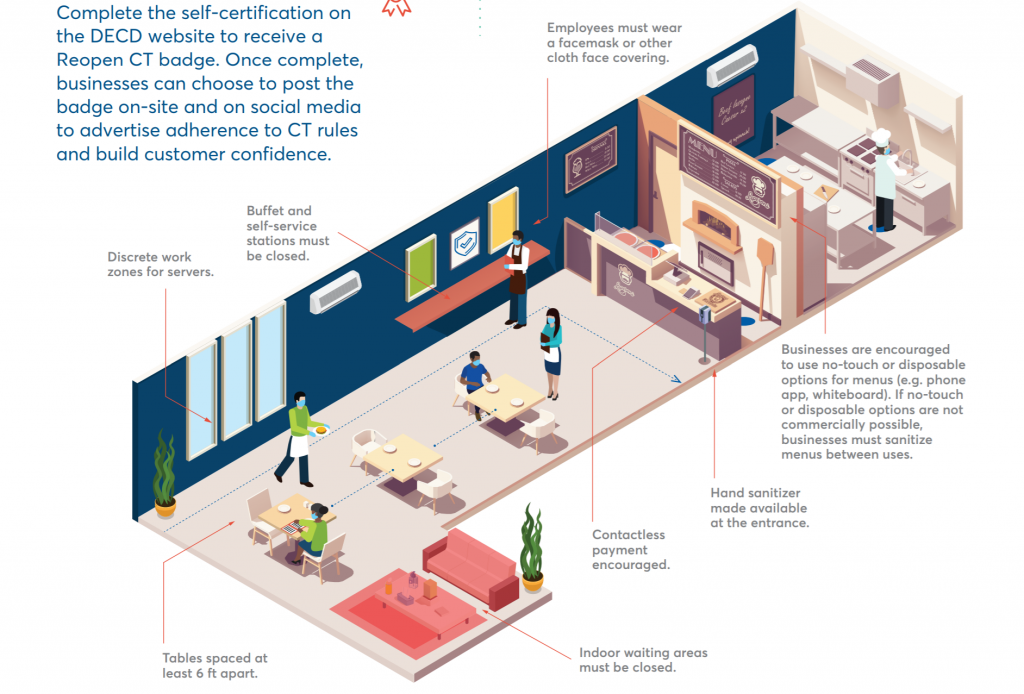 Specific guidelines for Phase II include:
Capacity:
Indoor dining capacity is limited to 50% of overall indoor regular seating capacity and expanded outdoor dining will continue, as long as a restaurant doesn't exceed their total legal seating capacity
Maximum Party Size:
The maximum party size will continue to stay in line with the current Executive Orders, which for inside dining is currently 10 per table inside
Barriers Allowed:
Non-porous barriers will be allowed to separate customer groups less than six feet apart, as long as the barrier installed is at least 30 inches above table height between tables/booths
Bar Seating: Restaurant will be allowed to use their bars for seating, provided that either:
 There are no active work areas or working staff behind the bar; or
There is a physical barrier (ex. Plexiglass) separating customers from the bar space;
In addition, parties must be seated at bars (no standing customer service) and parties must be spaced at least six feet from other parties
Menus:
Businesses are strongly encouraged to use no-touch or disposable options for menus (e.g. phone app, whiteboard). If no-touch or disposable options are not utilized, businesses must sanitize menus between uses.
Bathrooms:
Clean and disinfect frequently, implement use of cleaning log for tracking.
Performers:
Performers are exempt from wearing a mask when they are performing and are at least 12 feet away from the nearest person (including other performers).
The Connecticut Restaurant Association took part in the administrations' development to help provide insight on industry issues.
Read the full guidelines in English and in Spanish.