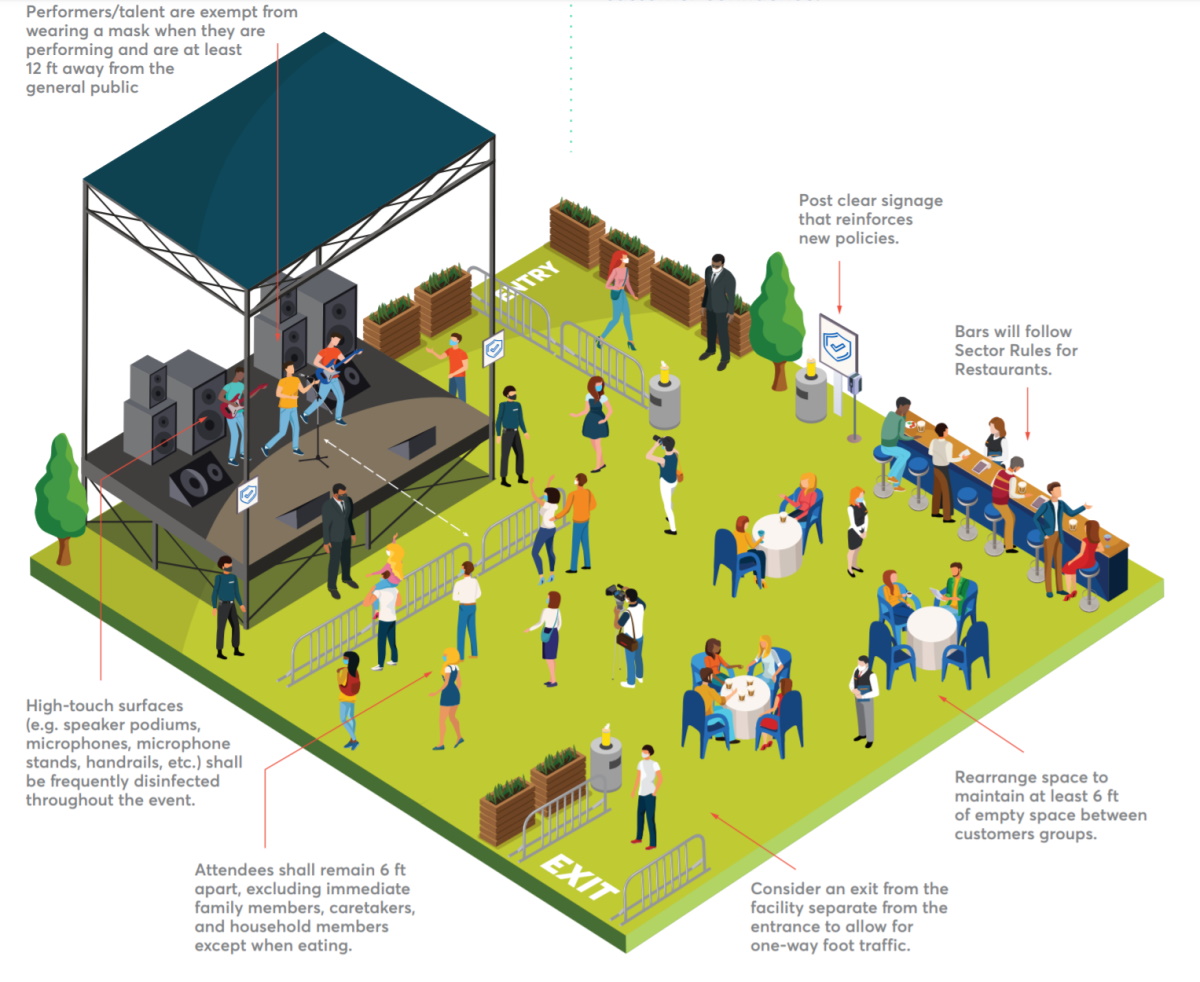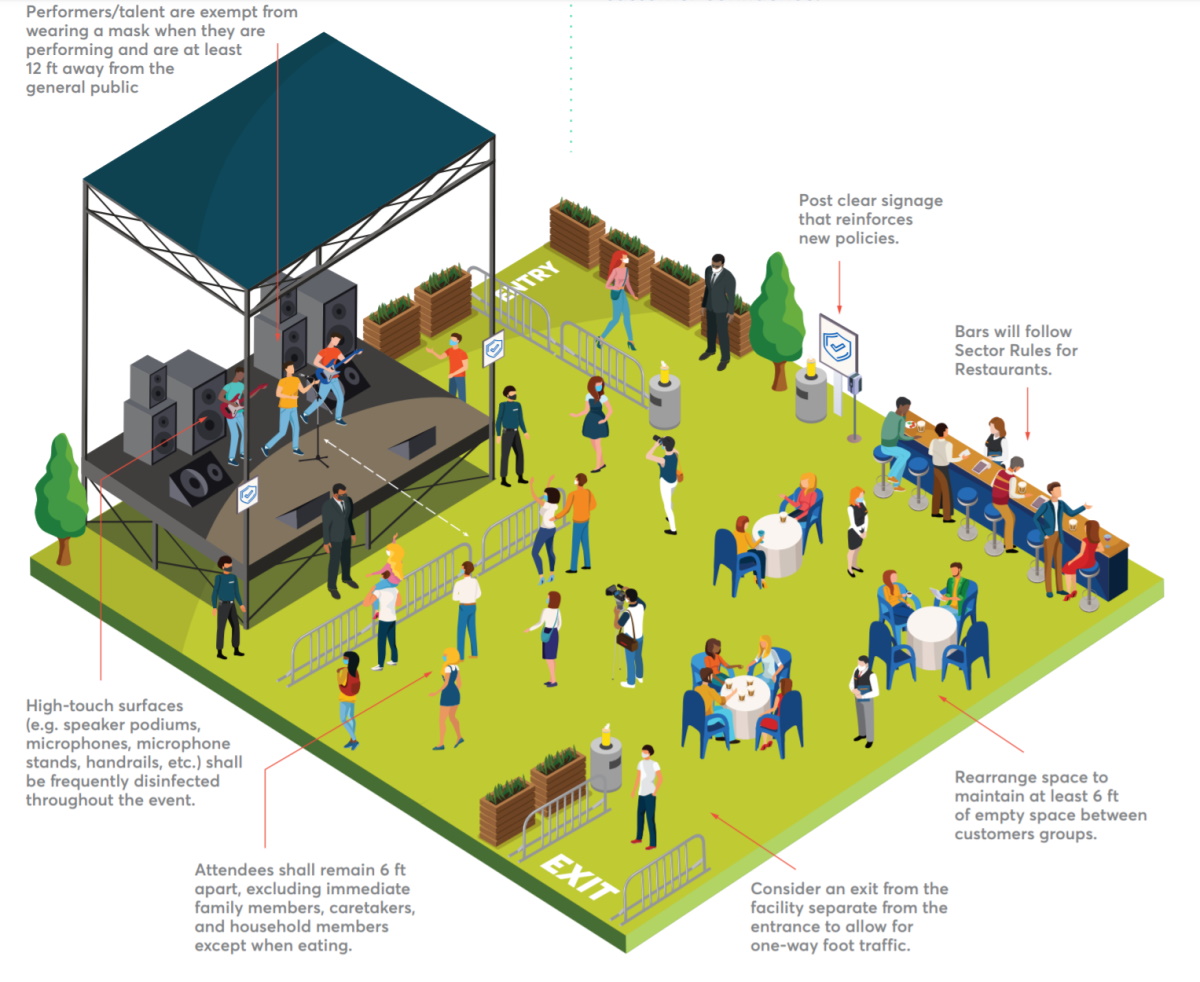 Connecticut Gov. Ned Lamont issued new sets of outdoor and indoor guidelines for hosting events and gatherings amid the COVID-19 pandemic.
The new documents, available via PDF download, state that, "Large gatherings and community events bring people from multiple communities into close contact with each other and have the potential to increase COVID-19 transmission. The goals of this guidance are to protect people attending and working at the event and the local community from COVID-19 infection. Note that event organizers still need to obtain any permits or licenses and adhere to municipal or state guidelines that would otherwise be required in addition to complying with these rules."
Highlights from the new set of guidelines found in the "Reopen Connecticut" July 20 plans for both indoor and outdoor events include:
OUTDOOR TENTS
Events in tents are allowed to place one flap down at all times. If inclement weather occurs, a total of three flaps can be down. Once inclement weather passes, flaps must be lifted immediately.
PERFORMERS/TALENT
 For indoor events, performers/talent must wear a mask when they are performing and remain at least 6 ft away from the general public. Musical vocalists are not allowed to perform indoors
 Commonly shared items (e.g. microphones) will be cleaned and disinfected frequently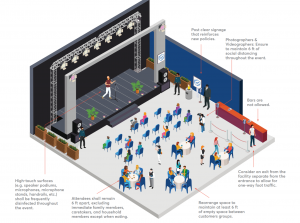 DANCING/DANCE FLOORS
While dancing at major life events is allowed, coming into close contact with others does pose a health risk. Dancing within 6 ft of another individual is strongly discouraged with the exception of family members, dates and individuals from the same household. For events that have dancing, it is strongly recommended to provide a guest list with phone numbers to local public health upon request for contact tracing purposes.
BUFFETS/FOOD STATIONS (ONLY ALLOWED DURING EVENTS)
Employee-staffed buffets and food-stations are allowed, provided only staff are touching utensils and serving attendees. Employees serving and attendees going through the buffet must wear face coverings. Only one table should be called up at a time.
PASSED HORS D'OEUVRES AND DRINKS
Passed hors d'oeuvres and drinks are allowed for events, as long as the employees pass the food and drinks directly to the customers.
The guidelines include complete instructions for all aspects of compliance. The state is still in Phase 2 of its reopening plan, with complete information found here.