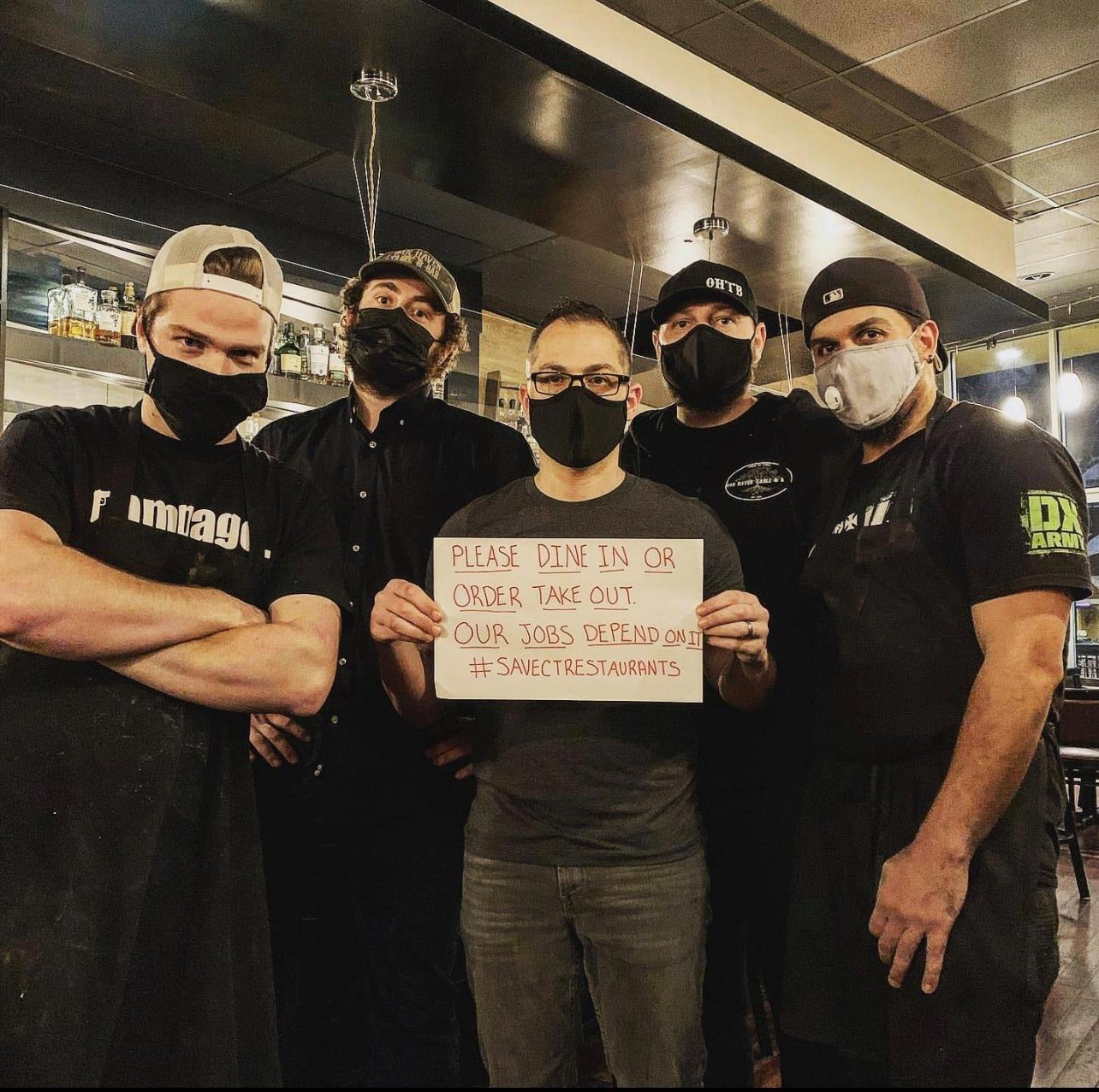 By Yvette Tavares, Membership Director, Connecticut Restaurant Association
The Connecticut Restaurant Association (CRA) launched a new effort on Dec. 1 to garner support for the state's local restaurant industry, which continues to be severely impacted by the COVID-19 pandemic.
The #saveCTrestaurants campaign highlights stories of local restaurant owners and workers, stresses the importance of employers and their employees as a backbone of local economies throughout the state, and urges elected officials to support an industry that employed more than 160,000 people before the pandemic.
In a Zoom call with members to kick off the efforts, CRA Executive Director Scott Dolch shared a letter to Gov. Ned Lamont and legislative leaders urging their support, stating, "As you know, few sectors of Connecticut's economy have been hit harder by the COVID pandemic than our local restaurant industry. These are predominantly small businesses, often family run, who are employing local Connecticut residents in every corner of our state."
The letter addresses three key industry asks of the governor and legislators: allow indoor dining to continue, create a new restaurant grant program and help bolster consumer confidence. Dolch shared that "restaurants worked extremely hard and invested in a lot of PPE in order to provide a safe environment for both their employees and customers over these past eight months. Connecticut has now proven that it's absolutely possible for restaurants to operate safely with indoor service."
Seeking to address the need for financial assistance, Dolch said, "In March, the CARES Act stimulus bill was passed by Congress and signed into law, sending nearly $1.4 billion to Connecticut, hundreds of millions of which remains unallocated. The creation of a new grant program, similar to programs launched in the District of Columbia, New Jersey, Maryland, Rhode Island and Ohio, would send a lifeline to thousands of local businesses struggling to remain open right now. Even if CARES Act funds might not be an option, we know the administration has brought up the rainy day funding as a potential option to help these small businesses."
Encouraging consumer confidence in restaurant operation compliance to guidelines was the third point, to which Dolch wrote, "[The] dining public is not always made aware of the important distinctions between states that were allowing bars and restaurants to operate without any restrictions and places like Connecticut where restaurants are being regulated during the pandemic. We greatly appreciate that Gov. Lamont and others have said that the vast majority of restaurants are operating safely. We need all of you to work with us to help communicate the great efforts restaurants are making to stay safe, and to remind the public – and one another – that local restaurants are predominantly small businesses owned by and employing local community members."
As part of the #saveCTrestaurants campaign, restaurant owners and others impacted by the pandemic are also encouraged to share their personal stories via social media, using a video or photo story, using campaign hashtags to encourage sharing and to generate campaign momentum. The CRA provided a campaign toolkit and support with partners CT Bites, Eat IN Connecticut and GoNation.
Action alerts were also established enabling restaurateurs, caterers and other hospitality businesses and workers to send letters and messages to local and federal elected officials. The CRA continued its communication with state official and congressional representatives to highlight the need for aid.
For more information about efforts, programs and membership visit ctrestaurant.org.