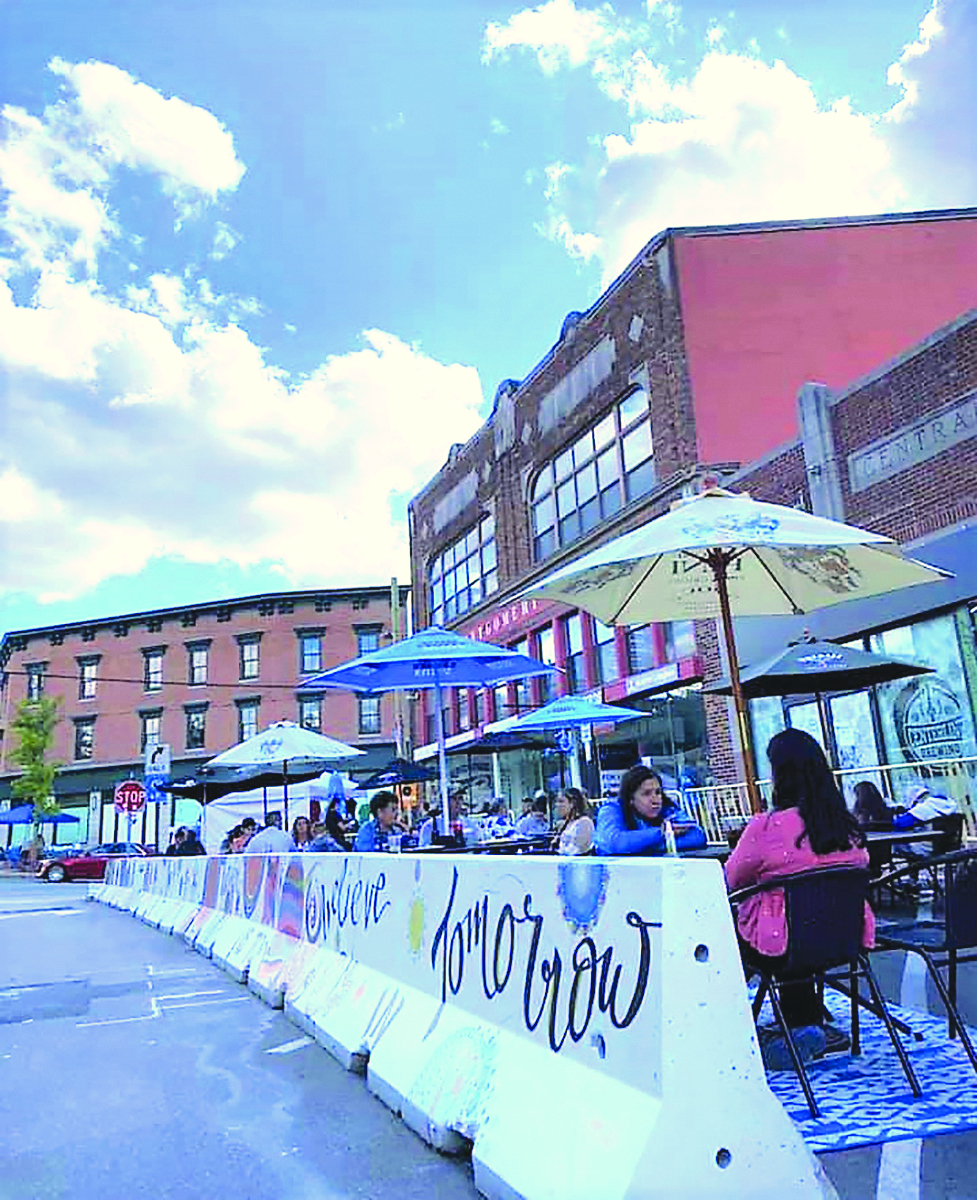 This story has been updated from the May print issue to reflect recent guideline announcements.
Spring ushers in new guidelines, fresh funding efforts
By Sara Capozzi
Connecticut's hospitality industry continued to methodically roll back its pandemic-related guidelines in March and April, even as COVID-19 cases and hospitalizations began to trend upward again after a plateau in late winter. The state's positivity rate hovered around 4% as of press time, with Connecticut ranking as the state with the fifth-highest number of new cases in the U.S. in late March, according to the Washington Post. However, more state residents had received vaccinations: More than 1.4 million state residents had received at least one vaccine dose and more than 860,000 people were fully vaccinated as of April 7.
Relaxed restrictions went into effect on March 19 via an executive order by Gov. Ned Lamont, when capacity limits placed on restaurants were lifted. Rules for social distancing, spacing between tables and mask mandates remained in place. Starting on April 2, outdoor event venues were allowed to be at 50% capacity, with a maximum of 10,000 people, and indoor event venues were allowed to open at 10% capacity. Outdoor amusement parks were allowed to be open with no occupancy limits. On April 19, Lamont announced that most COVID-19 related restrictions placed on businesses will end during two phases in May.
On May 1, restrictions previously placed on outdoor dining will expire. Bars will also be allowed to reopen and serve guests outside. On May 19, the remaining rules for bars and restaurants will be lifted. On that date, bars and restaurants will be allowed to resume their normal operations both indoors and outdoors at full capacity, with no extra space between tables and no curfews. Patrons will also no longer be required to order food with alcoholic beverages. The mask mandate will remain in effect until further notice.
Also, the full legislature to renewed the governor's emergency executive powers, which were scheduled to expire on April 20. He was granted an extension until May 20 through a bill that passed unanimously along party lines in the Senate.
Expanded outdoor dining to continue longer-term
Good news came for venues with the passage of House Bill 6610, "AN ACT CONCERNING THE PROVISION OF OUTDOOR FOOD AND BEVERAGE SERVICE BY RESTAURANTS," by the State Senate on March 25. The bill allows restaurants to expand their outdoor-dining areas without dealing with permits and other restrictions – another lifeline that is needed as small independently owned venues get back on their feet.
"Our industry is grateful that the State Senate has acted on this bill quickly and in a bipartisan manner, sending a message that Connecticut can rally around our state's many local restaurants, the vast majority of which are small businesses," Connecticut Restaurant Association Executive Director Scott Dolch said in a statement.
"We would like to again extend our sincere gratitude to the leadership of the Planning & Development and Commerce Committees and also to Senate leadership and all their members who supported this initiative. Their work will give restaurants a greater ability to plan ahead, to make it through this pandemic and to be part of Connecticut's economic recovery," he said.
National grants offer additional funding lifelines
Nationally, the application portal for Shuttered Venue Operators Grants (SVOG) opened on April 8, 2021. SVOGs are available for operators or promoters of live venues, performance venues, museums, motion picture theaters and theatrical producers who were forced to shut down their operations due to COVID-19. Administered through the U.S. Small Business Association (SBA), $16 billion in funding is available. Those who are eligible may qualify for grants equal to 45% of their gross earned revenue, for a maximum loan amount of $10 million.
The Restaurant Revitalization Fund (RRF) Grant Program, available through the American Rescue Plan Act, began accepting grant applications in April 2021. Businesses who qualify will receive tax-free grants equal to the amount of loss they experienced in their gross revenue in 2020 compared to their gross revenue in 2019. If businesses received any Payroll Protection Program loan funding in 2020 or 2021, that amount will be deducted from their RRF grant amount. The grants will be administered by the SBA.