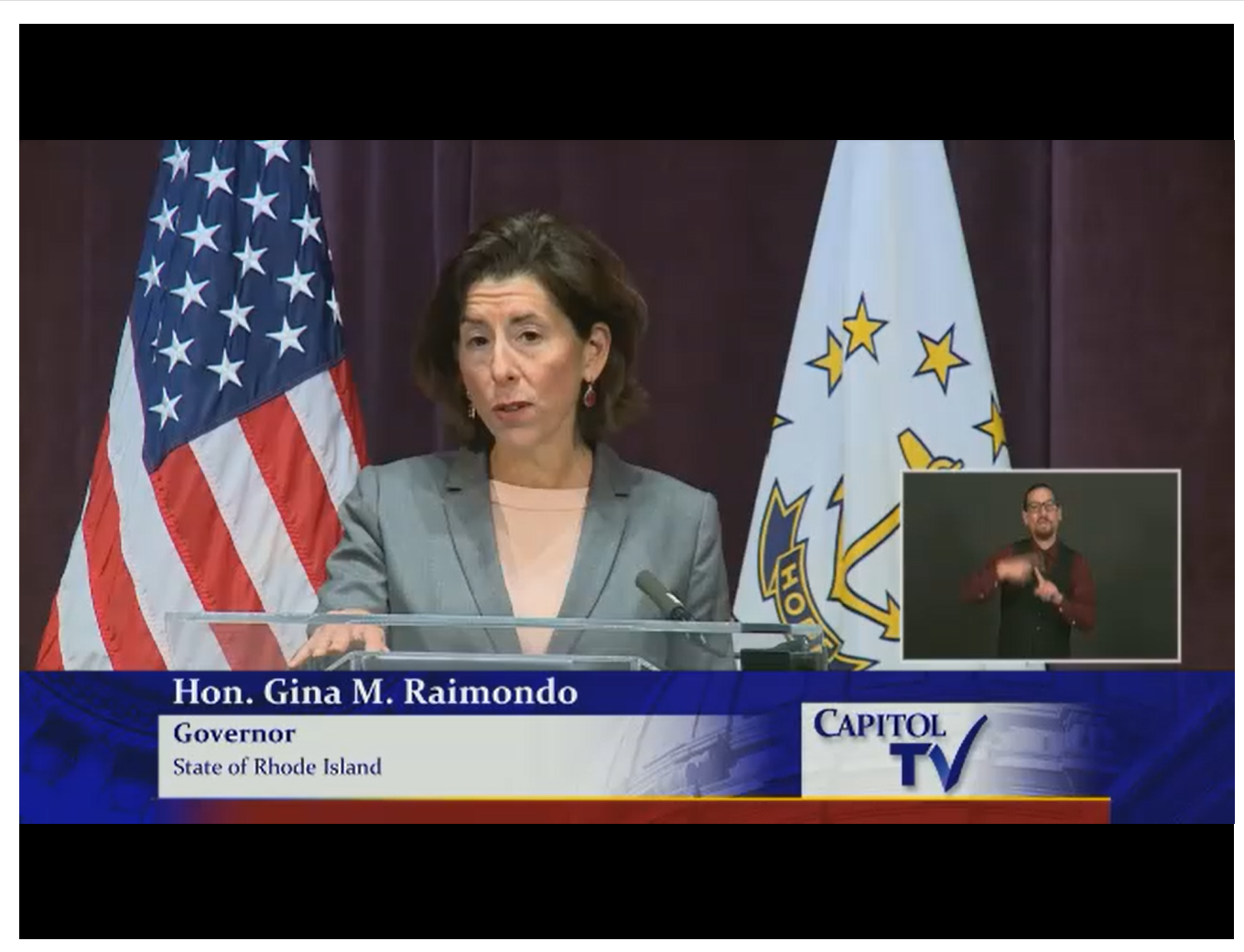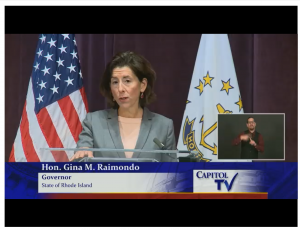 Governor Gina M. Raimondo announced new restrictions to the state's Phase III reopening in response to an increase in coronavirus cases that some health experts are now referring to as the virus' second wave during a press conference on October 30. As of October 30, Rhode Island's test positive rate was at 3.3 percent, with rising hospitalizations and deaths. Raimondo announced the first of two rounds of regulatory changes which will be put into effect to help curb the spread of the virus.
Effective immediately, the limit on informal social gatherings is to be capped at a maximum of 10 people, down from the previous limit of 15 people. Mask wearing during small social gatherings is also encouraged. Raimondo said the goals of the new guidance are to "make targeted interventions" and "limit effects on commerce as much as possible" to protect jobs. "We want to make sure we maximize the public health benefit of any changes that we make, but minimize the impact to people's livelihoods," she said.
Raimondo did not announce a complete business shut down or roll back to the state's Phase II, stressing the importance of keeping businesses and schools open as long as possible. However, small gatherings held at home have been shown to be responsible for the majority of new cases in Rhode Island, according to the state's contact tracing efforts.
State retailers are also being tasked with enforcing mask wearing policies for all customers shopping in their establishments. If customers are seen not wearing masks while shopping, business owners will be fined.
If the upward trend in cases continues, a shutdown may be eminent in order to limit the demand on the state's hospitals, which could be at capacity in just several weeks if the number of cases continues to tick upward. Police will enforce the new rules for mask wearing and gathering size. Raimondo will announce additional guidance during a press conference scheduled for November 5.