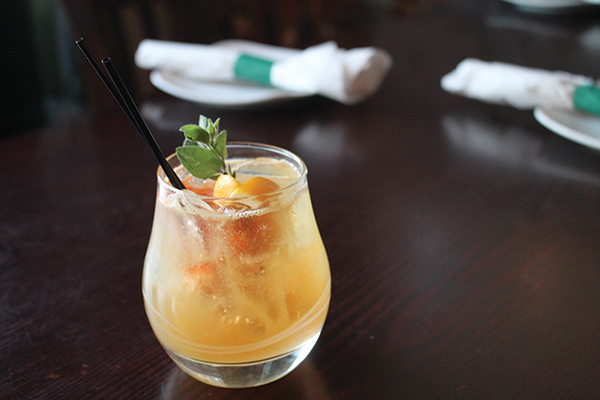 The Inishmor Pub
20 Main Street
Colchester, CT
The family-owned Inishmor Pub features approximately 170 whiskies, 26 craft beers, with still more variety in its selection of wines and cocktails. The venue was recognized twice  in 2016 as a "Best Irish Pub" via a Connecticut Magazine poll and on Buzzfeed. Its farm-to-table approach brings in fresh, local ingredients to its culinary and beverage programs, while honoring the pub tradition.
Owner: Alex Levere
Cocktail: The Walda
Recipe: 
1.5 oz. Compass Box Scotch Spice Tree
1.5 oz. Compass Box Scotch Orangerie
.5 oz. orange juice
.5 oz. lemon juice
A bar spoon of honey
1/4 oz. Tequila Blanco
Dash of Angostura Bitters
Build in a cocktail shaker and stir. Pour into a glass and garnish with an orange slice and oregano.
"It's a refreshing cocktail to welcome in spring and toast to St. Patrick's Day," said Owner Alex Levere.