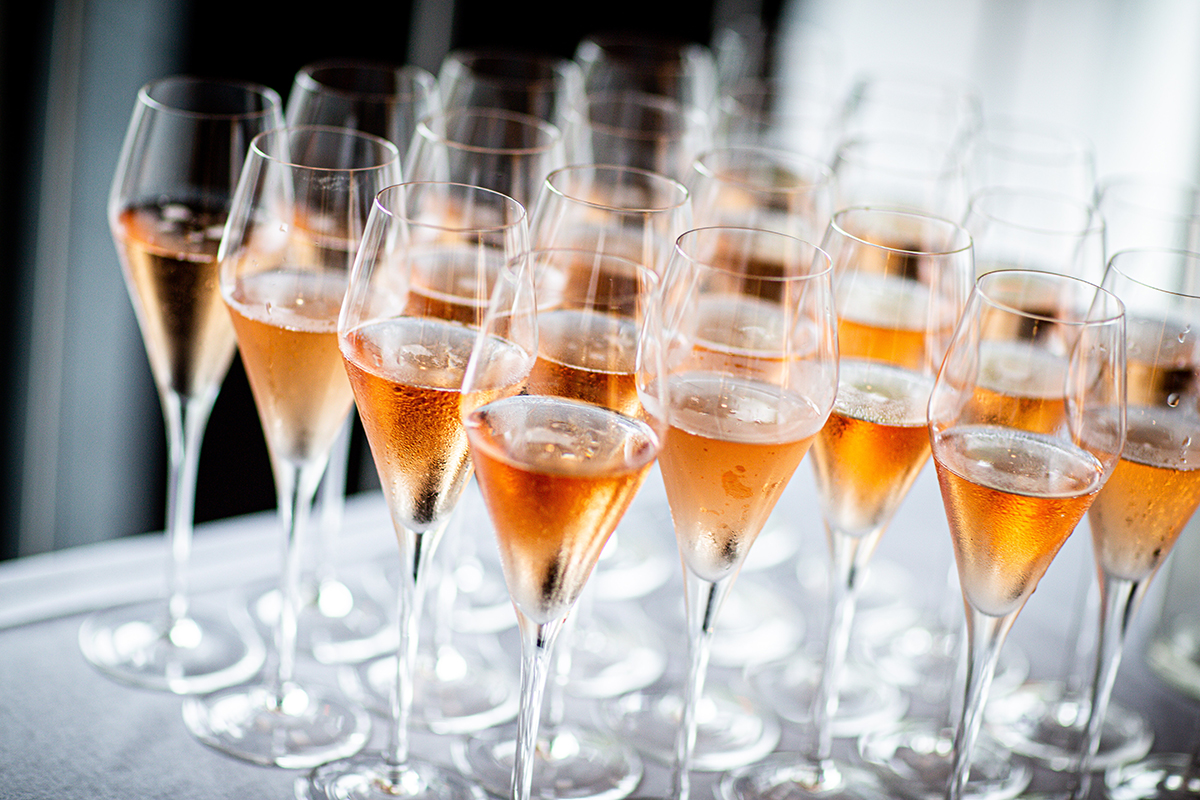 By Len Panaggio
I don't think anyone would deny that Champagne is the benchmark by which all sparkling wines are measured, and at this time of year, Champagne is on everyone's mind. The Champagne region is in a part of the world where all the ingredients to create a great sparkling wine come together: a northern location, rugged climate, distinctive soil type and hillside vineyards. But probably the most important ingredient is the complexity with which it is made.
Méthode champenoise is a production method that makes a better sparkling wine, but it also adds to the cost, hence the steep price of good Champagne. There are many other ways of making sparkling wines – the soda method and the Charmat both come to mind immediately. These methods don't make a sparkling wine that comes close to the real deal, but they do cost less.
There so many sparkling wine choices that do not come from Champagne but are made in the same method with a more approachable cost structure. Starting in France, there are wines called crémant which usually have an appellation attached to them: Crémant d'Alsace, Crémant de Bourgogne and Crémant de Loire are all made like Champagne, and for the money they are delightful. In the U.S., French producers liked what they saw in California; particularly in the Carneros region of Napa/Sonoma and in Mendocino County, great growing areas in a cool climate.
The ingredients to completely replicate Champagne aren't there, but it is fairly close. The end product in many cases rivals some of the French counterparts, but the real joy is the price. Here in New England, because of our cool climate, many of the nearby wineries make good sparkling wines.
Many countries produce sparkling wines made in the méthode champenoise style and my journey through the wine world has led me to try some really nice varieties. In Italy, the Franciacorta region is home to many great sparkling wines of good quality. Many actually cost the same as Champagne, which should not deter you from buying them, as the quality is there.
In Spain, Cava is the region for sparkling wine and, again, a great product at a reasonable price point. I am a big fan of Portuguese wines, as they offer great value and their sparkling wines fall under the name Espumante. Of course, we can't forget Germany, cool climate, making Sekt, which means quality sparkling wine. As the demand for sparkling wine the last few years has grown, these countries are expanding production to get into that space!
Here we are in the time of year when people are celebrating and they are looking for a yummy sparkling wine, but not one that will break the bank. Operators need to offer a Champagne by the glass, but also an alternative at a lower cost. Many of you won't necessarily have a Champagne by the glass year-round, but with the economy being where it is, don't sell your guests short. Place one on your list. There are great deals out there which will allow you to create a Champagne by-the-glass in your program. And smart retailers will also take advantage of savings; pass them along and take advantage of the good economy!
Sparkling wine, especially Champagne, is good for your image, good for your guests, good for your staff and good for your bottom line. Happy holidays, serve responsibly!
Len Panaggio's career in food and wine spans more than three decades as an owner and as a beverage director at some of the top restaurants in Rhode Island. Currently a hospitality consultant, Len is a graduate of the University of Rhode Island and has attended the Culinary Institute of America Master Sommelier program and the Sterling School of Service and Hospitality.