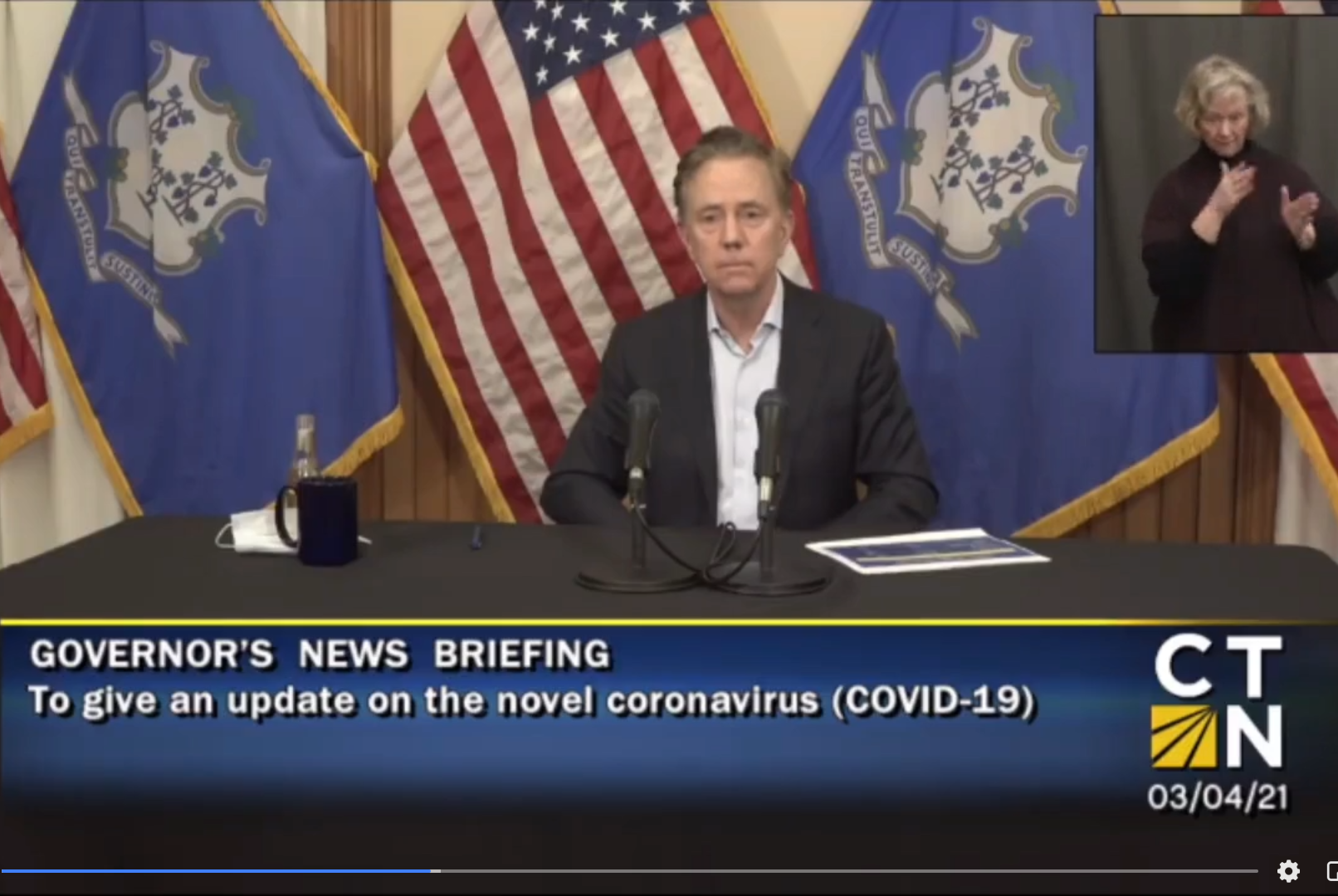 Gov. Ned Lamont announced on March 4 that he would be putting an end to the capacity limits placed on Connecticut businesses and houses of worship, beginning on March 19.
On that date, restaurants, retailers, personal services, houses of worship and museums will be allowed to operate at 100% capacity, with mask requirements, social distancing protocols and curfews remaining in place.
Restaurants are allowed to seat no more than eight guests per table and tables must be six feet apart. Indoor entertainment venues such as movie theaters have been given new occupancy limits of 50%. Bars are to remain closed for the near future.
More changes to current business restrictions related to the pandemic, including the possibility of bars reopening, are expected to be announced after Apr. 20.
Large event venues, including stadiums, will be allowed to reopen on Apr. 2 at 10% capacity indoors and 50% capacity outdoors. Gatherings at private residences are capped at 25 people indoors and 100 people outdoors, while social events at commercial venues are not to exceed 100 guests indoors and 200 guests outdoors.
Between 300 to 400 bars have remained closed since the beginning of the pandemic in March 2020, according to David Lehman, Commissioner, Connecticut Department of Economic and Community Development (DECD). Others have adjusted their offerings to serve food along with bar beverages which has allowed them to remain open under current guidelines.
The relaxed restrictions come as Connecticut's case positivity rate continues to trend downward, along with associated hospitalizations and deaths. Connecticut's average weekly test positive rate was 2.3% on March 4 and increased vaccinations are underway.