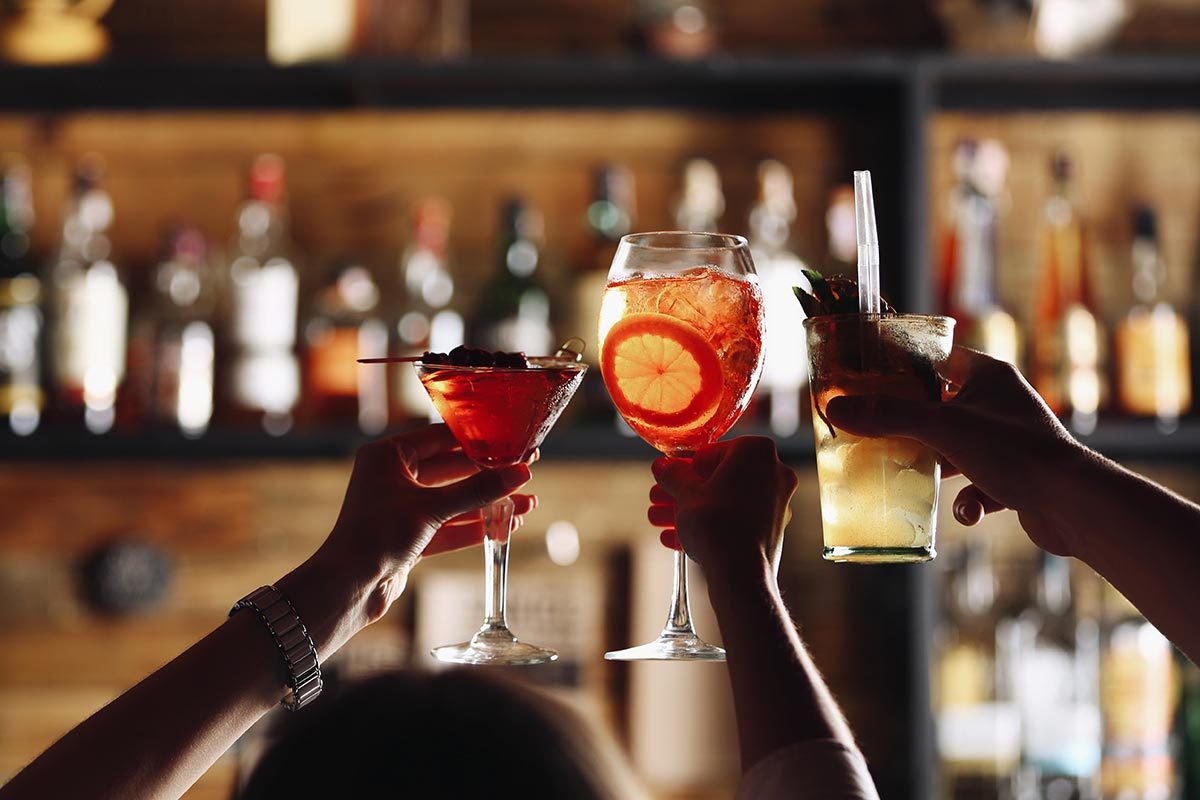 By Jerry Farrell Jr.
In the labor-intensive restaurant and bar establishment industry, many owners are struggling to find adequate numbers of employees for their current business model. Every day, in speaking to clients in the restaurant industry, I hear the frequent comment "I can't find help."
For many reasons, businesses across Connecticut cannot attract, let alone employ, enough staff to meet the demands of their needs. A recent change in the Connecticut Liquor Control Act may be "food for thought" for those already in business, and those thinking of going into business, given the scarcity of labor.
For many years, an almost bedrock principle behind liquor licensing laws has been "where alcohol is served, so too must food be served." The thinking behind both the statutory requirements and the policies implemented by Liquor Control has been grounded in the belief that the consumption of food will – to some degree – slow down the rate and speed of intoxication.
While food is not a "magic bullet" to prevent intoxication, it has indeed been proven that, once in the stomach, food does slow down the rate at which alcohol gets absorbed into the bloodstream, and how quickly it will start to influence the mental and physical processes of the human body. So generally, the law has mandated the service of food in liquor establishments, as it encourages the public "not to drink on an empty stomach."
Up until recently, almost every on-premises liquor establishment had to serve food in some fashion to qualify for a liquor license. In fact, applicants for a license had to attach both a prospective menu and a list of their kitchen equipment to their applications.
In working with license applicants, our office has always tried to head off potential problems before an application gets submitted to Liquor Control. This has led to sometimes difficult conversations with clients, where we had to advise applicants that they didn't have enough of a menu to qualify for a liquor license and suggest ways in which to "beef up" their menus.
Each establishment we have assisted has its own unique cuisine and dishes offered to the public, so it has been sometimes challenging to explain that a proposed menu didn't have enough food that would be perceived as substantial by Liquor Control staff and commissioners. Some prospective on-premises liquor licensees will continue to have to submit menus and kitchen equipment lists with applications to Liquor Control. But there have been some notable changes recently on the question of food, specifically regarding the café liquor license.
While the Liquor Control Act continues to state that "the holder of a café permit shall keep food available for sale to its customers for consumption on the premises during a majority of the hours such premises are open" – arguably still requiring food – there is new language that has recently been added that opens up how this can be accomplished.
The Act now says, "The availability of food from outside vendors located on or near the premises shall be deemed compliance with such requirement."
Depending upon the circumstances, "take out or delivery menus" from a nearby pizzeria or Chinese restaurant can be submitted with an application for a café liquor license as evidence that an establishment is in compliance with the statute. There may be other similar methodologies that satisfy the food requirement for a café liquor license.
This is an important change both for prospective license holders, as well as those who already hold another type of on-premises liquor license who may wish to evaluate the benefits of changing to a café license.
Certainly, with restaurant and food establishments struggling to find adequate numbers of employees, there will be some owners/operators who may want to change their business models by not investing the resources they once did in providing a full-service on-site food menu at their establishments.
Jerry Farrell Jr. served as chairman of the Connecticut Liquor Control Commission from 2006 to 2011. Today, he is an attorney in private practice, focusing on liquor licensing law. He can be reached at jerry@ctliquorlaw.com. This column is not intended to be legal advice; consult an attorney for answers to your specific questions and situation.