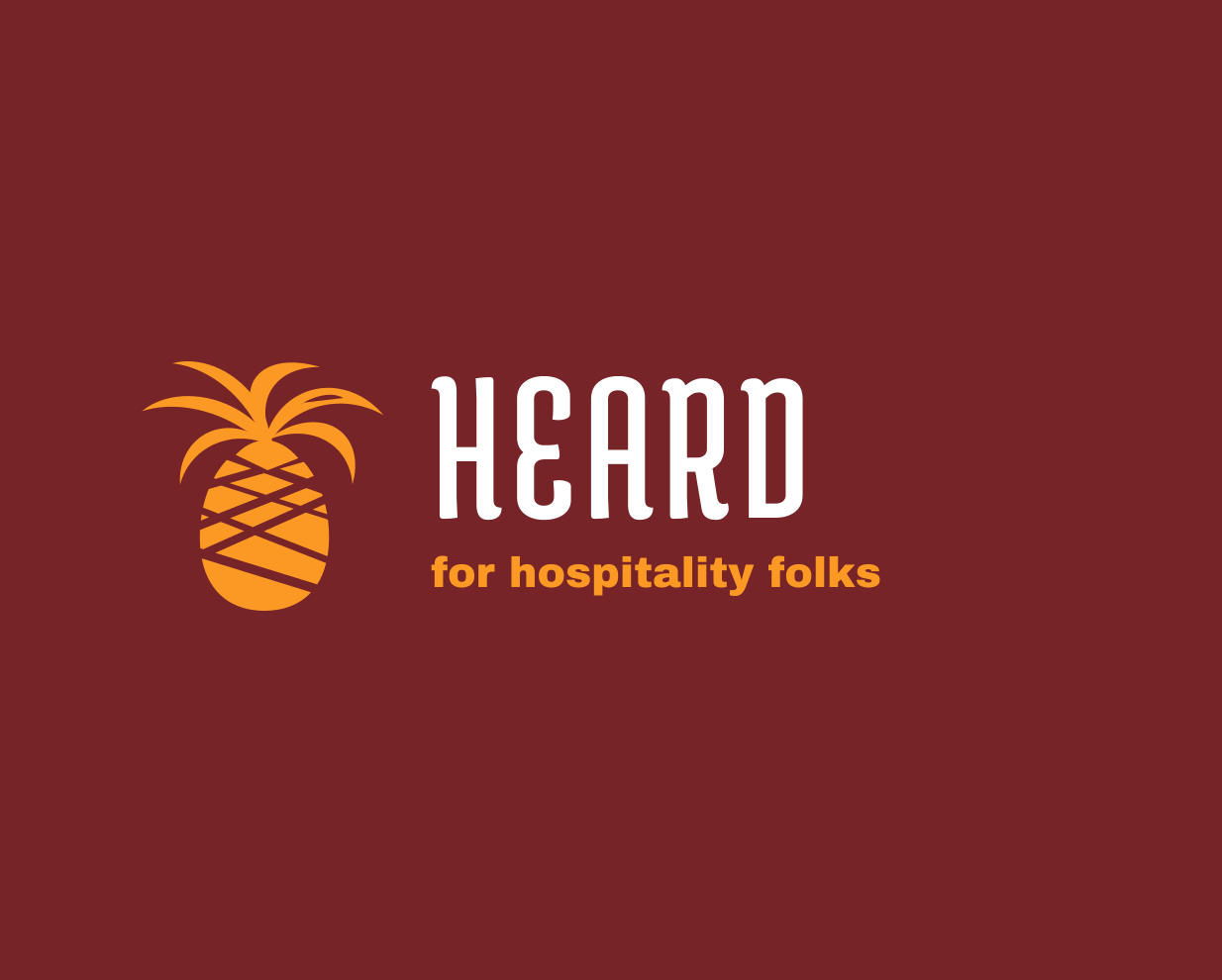 Creation of Connecticut peer group offers kinship and resources
By Lauren Daley
From his first hospitality job as a chain restaurant fry cook to working as a prep cook at a pub in England, a banquet waiter in the Bronx, and both front and back-of-house jobs in various Connecticut restaurants, Justin Morales says he's seen the best and worst sides of the industry.
He found his tribe in this industry, he says – but he's also known peers who have committed suicide. So last summer, he and longtime colleague Ben Dubow founded HEARD.
The acronym essentially stands for its mission statement: Hospitality workers Engaging each other in community, Assisting each other to be whole and healthy, Restoring bodies, minds, and spirits and Developing skills for peer-to-peer support.
Its Facebook page describes the group frankly: "To anyone working within the hospitality industry, you know that it is a great place and often feels like family. But too often a dysfunctional family. As an industry, we are (to be totally honest) something like 'the island of misfit toys.' That is part of what makes it fun. But it is hard too.
"Mental health issues. Depression. Anxiety. Loneliness. Financial stress … All of these things impact our mental health … Add to that we often self-medicate: drugs, alcohol, pain killers, overeating."
Dubow, who is also an ordained pastor at Riverfront Family Church in Hartford, points out that the group is not an official mental health or religious organization – it's simply a safe place for industry members to feel heard, regardless of personal beliefs.
Since the pandemic, HEARD is perhaps prescient among innovative coping mechanisms and industry safe places. "These days, support looks like simple check-ins and encouragement, as well as practical help with things like filing unemployment, applying for grants, and links to available resources and programs," said Dubow. An interview expands on the group's purpose and mission.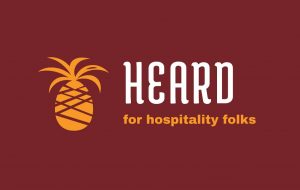 The Beverage Journal: Tell us a little about HEARD.
Dubow: HEARD is a gathering for people in the industry – from dishwashers to restaurant owners – to connect, to have significant conversations around important topics like mental health, a place to be heard. We also hope it's a catalyst for relationships. We all come to a point in life when the proverbial crap hits the fan. The question is: Who do you have in your life to talk to, to lean on? Hopefully having those relationships and that trust already in place will make navigating the crap a little bit easier.
TBJ: Why is it important?
DUBOW: The hospitality industry has some unique challenges in it. Long hours, hard on the body, you tend to work when everyone else is off. You often have cash from tips, so it's easy to go out and drink hard, party hard, repeat. And don't forget you are also surrounded by good – and often not healthy – food. Eventually too many people in our industry use food and alcohol and drugs as a way to self-medicate. Add high levels of stress, depression, anxiety and a culture that doesn't like to talk about mental health issues, and you have the perfect storm for a really unhealthy life.
In many ways, the death of Anthony Bourdain highlighted this reality. He was both living the dream life to many of us, and yet, in so many ways was not. Many of us in this industry can relate. We wanted to create a space and a place for people to be able to talk about these issues.
TBJ: How did HEARD start?
DUBOW: Last summer, Justin and I started talking, in response to several suicides in the hospitality industry locally, as well as the aftermath of Anthony Bourdain's suicide. That's what got me first thinking about the issue.
I'm a pastor as well. For me, solutions tend to be around relationships. When I started thinking about what we could do, it was about connecting people – not necessarily providing a program, or a formal organization – but literally how do we connect people and equip them to help each other care, ask good questions.
TBJ: How have you been meeting since the pandemic happened?
DUBOW: Most people in the restaurant business aren't working, so we're doing every-other-week Zooms – we just check in with each other. We've been keeping both the private Facebook group and public page active and going.
TBJ: What are some issues that people really need help with right now?
DUBOW: There have been a lot of issues on unemployment, [finding] grants. Anxiety, stress. People have kids at home. Some people are still working and feeling the stress of "I don't want to get sick, but I'm interacting with the public."
On Zoom, we've found it's just good to see people's faces – that's enough sometimes to release some anxiety. The premise is offering peer-to-peer support.
TBJ: When you started, what were some of the issues? You said substance abuse was a big one.
DUBOW: People who self-medicate, problems with drinking, drugs, any kind of painkillers. But it's not just that, it's stress and anxiety. You see a lot of depression, stress, anxiety. Not that you don't see those elsewhere, but I do think they're unique stressors in the hospitality industry.
[HEARD] provides a space for people to be real and authentic and take off their masks. And say, "You know what? I don't have all my s— together, and that's OK," it's amazing how powerful just listening can be. It's a catalyst for peer-to-peer relationships. Relationships are key.
TBJ: Anything you want readers to know?
DUBOW: Connect with us on Facebook. Our ultimate hope is that this would be reproducible. So, if someone wanted to start a group in the New Haven area, or Fairfield County area, or outside CT, we'd be happy to be a resource for that.
Visit HEARD at facebook.com/heardhartford to learn about Zoom meeting times and for more information.
Interview has been edited and condensed.