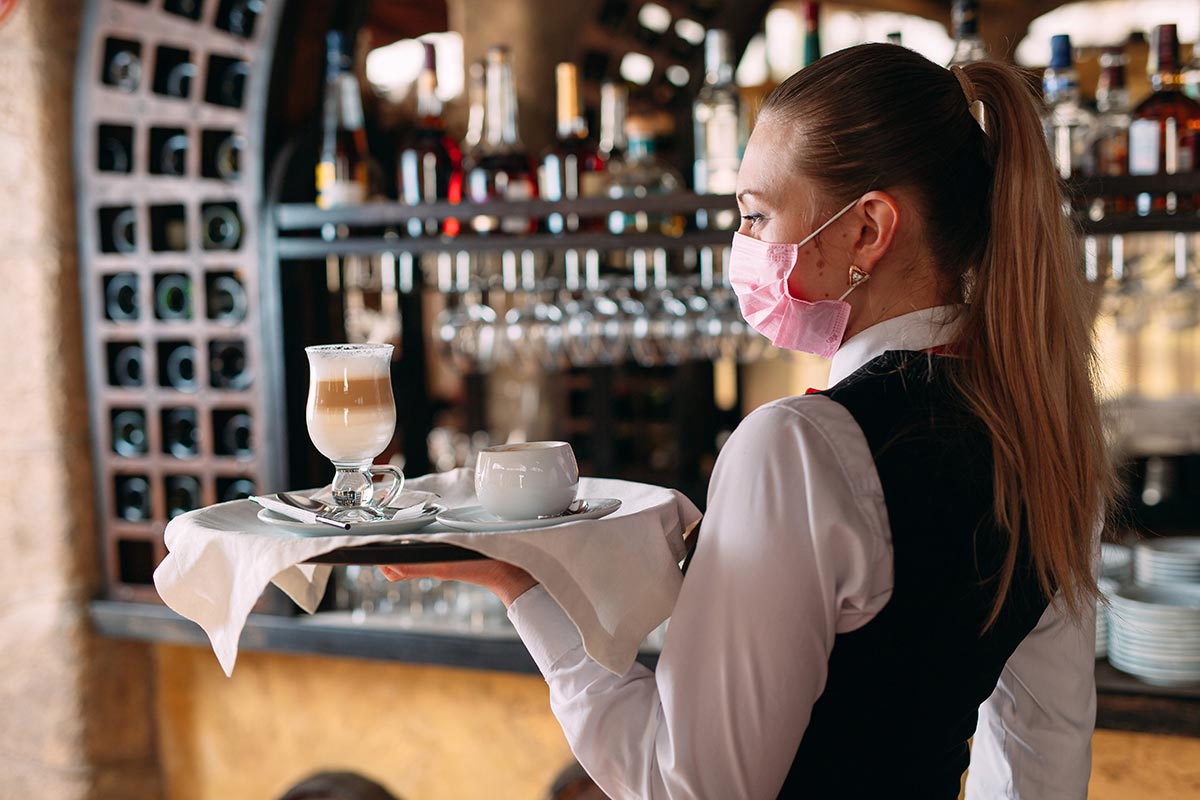 By Len Panaggio
In my previous articles, I have written that as a group, restaurateurs are amazing. Very resilient, very creative, very social and ingenious. I applaud all of you for not only tolerating but making the most out of these incredibly difficult of times.
As I am writing this, we just went through the Fourth of July weekend. By all accounts, it was pretty good financially, especially for those on the coast. Phase III was implemented on July 1, and much of the previous phase's guidelines have been relaxed as it almost appears that capacities are approaching, well, capacity.
This brings great relief for the bars, as you can now actually have a bartender serve drinks to guests through an eight-inch portal, and away from the production areas. Distancing still needs to be adhered to and masks must be worn when being served, all to basically protect your staff from contracting the virus.
I do want to say that there have been rumors flying around about "restaurant X" having an employee, or employees, that have COVID-19. As the old saying goes, "loose lips sink ships," and these types of rumors need to be shut down immediately. There are protocols in place when or if employees contract the virus. We have to trust that leadership is doing the right thing to protect their staff and guests. I would advise staff to not talk about such things, because if it goes viral, no pun intended, it would have a damaging effect on said restaurant and the entire restaurant community.
Gov. Gina Raimondo has stated that many restaurants are not fully in compliance and that their behavior will not be tolerated. In other words, their actions will force the entire industry to revert to a previous phase or have bar areas shut down completely – again. For those complying, this is not fair. The Department of Health is out inspecting establishments and, hopefully, with the warning issued by the governor, all will tighten up their compliance.
For those pushing the envelope, being shut down is a real risk and not a fun alternative. The governor, along with the Department of Health and the RI Hospitality Association, has done a tremendous job in fighting the virus and getting our numbers down. We have much to be proud of, and I implore you not to jeopardize all the good work that has been done by allowing yahoos to overtake your establishment!
We can see the impact that loosening restrictions can have; as I am writing this, there seems to be a surge in cases in the south of the country, not necessarily hospitalizations, but nevertheless a severe rise, mainly in the 20- to 39-year-old age group. You all know what this group is all about. Don't be seduced by the increase in sales only to be shut down with no sales. It is really easy to see this noncompliance, so please follow the guidelines for the good of your restaurant, the entire restaurant community, your staff and your guests.
As we move through summer, particularly in the northern part of the United States, there is continued hope that the worst is behind us and that we can return to some sense of normal. The resort communities are in the middle of their season, the cities are experiencing their normal slowness.
Hopefully as fall comes along, schools will reopen, business will return to offices and guidelines will be further relaxed. We will get through this, together. Remember, being nimble is better than being quick; but above all, be safe!
Len Panaggio's career in food and wine spans more than three decades as an owner and as a beverage director at some of the top restaurants in Rhode Island. Currently a hospitality consultant, Len is a graduate of the University of Rhode Island and has attended the Culinary Institute of America Master Sommelier program and the Sterling School of Service and Hospitality.