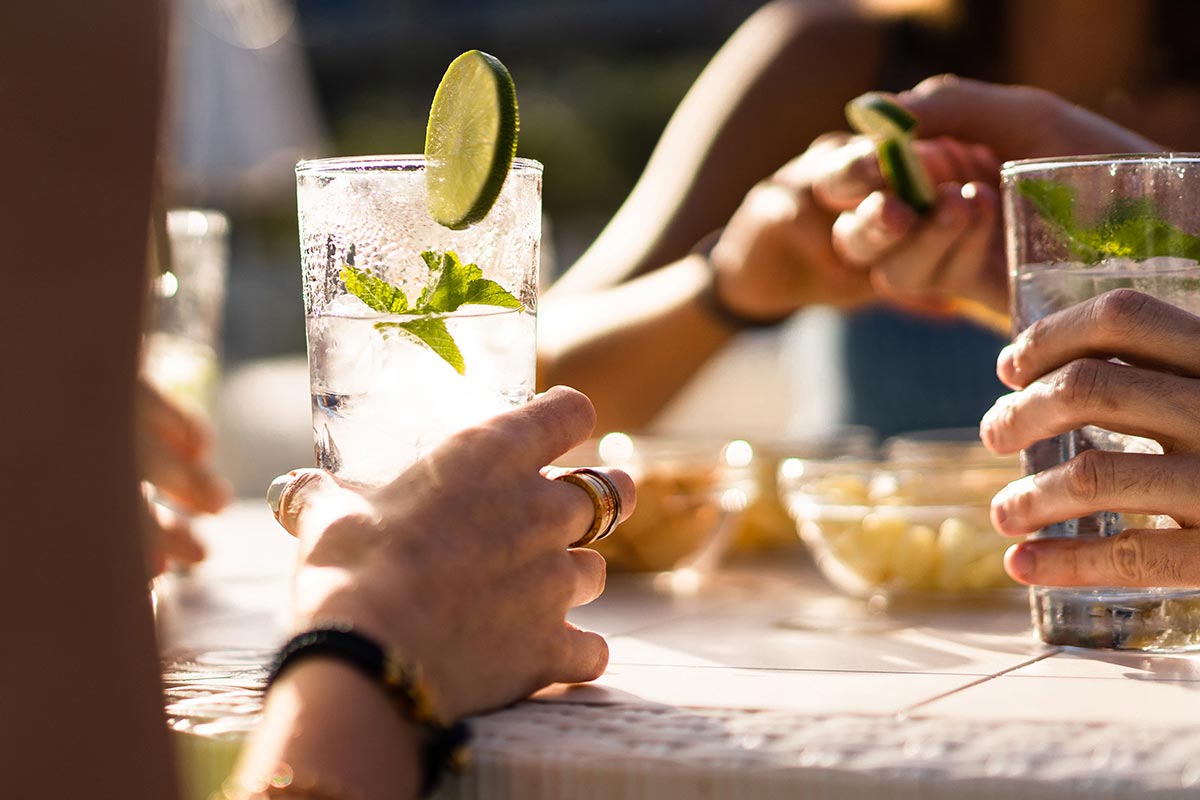 By Jonathan Feiler
As vodka is the feature story this month, I am reminded of all the things that can be and are. Vodka is where many of us have started our journey into mixology, our passion for spirits and our love for the beverage business. Vodka is a canvas on which we have created new and old classic cocktails upon. Vodka is the drink of choice of many of our favorite movie and TV characters – who have brought new interest and put the spotlight on this incredible beverage through every generation. Vodka can be made with a variety of base ingredients, can come in all types of flavors and styles, and can be made in all corners of the globe.
We all have a strong opinion one way or another about vodka; it sparks incredible conversations and leads to some of the best and unforgettable experiences in our lives. Vodka, in short, gives us inspiration. At this time in our lives, inspiration is important, if not necessary, for our industry.
Locally, we are struggling with staffing and product shortages. We are still trying to navigate the daily changes that the pandemic is giving us, while still trying to give good customer service. Many of us are putting in extra hours to care for our guests and we barely have time to think about the next innovation or evolution of our businesses. We all have obstacles we are facing now and have to make hard decisions to solve them. However, I believe this is where inspiration is born.
After my article last month, I was asked where my inspiration comes from. After some thought, I realized that it comes from solving a problem (or problems). Many of the best ideas that we have come up with at my property have been from recognizing that there was either a problem/opportunity that needed to be solved or a gap in service that needed to be addressed.
For example, a few years ago we were having a discussion on how to innovate our beach experience. Many ideas were brought forward, including adding a few blender bikes for the guests to enjoy. We didn't know where to put them or how to offer them, but we liked the idea. The initiative never left that meeting and we moved on to other things. Fast forward a few years later: We now found ourselves in a situation where we had a need for social distancing, a way for our guests to dine outdoors and a way to provide that service with limited staffing. We went back to our original idea from earlier and expanded on it.
Our goal was to provide a product that offers what everyone likes to eat and drink, be able to be executed with one or maybe two associates and be safe. While we would all agree it would be another spirit we would prefer to drink with tacos, our sales numbers and nonverbal communication from our guests pointed to vodka being our No. 1 selling spirit. From this unique situation of challenges, our Taco Shack on the beach was born.
We now offer our guests the ability to make handcrafted vodka cocktails on our pair of blender bikes while enjoying a variety of tacos. We are now going into our second season with the venue and our guests are excited to see it back – and they have told us that in some cases it is why they love coming to the hotel.
Inspiration comes at the craziest times in our lives, and when it strikes, you don't let anything hold you back. You may be hesitant to try something new, but the best ideas come from the simplest thoughts. There is a reason why the Screwdriver, Vodka Martini, Cape Codder, Moscow Mule, Cosmopolitan and Salty Dog are still in a repertoire of recipes; it's because they are simple, consistent, and fit a need and desire to make a traditional ingredient better.
At many points in time, recent or past, we have all been inspired by other bartenders, restaurateurs, hoteliers and chefs who have created new experiences, ideas and methods to service their guests. It is now our turn to be that inspiration and create our own classic ideas. Vodka, thank you for giving us hope and inspiration.
Jonathan Feiler is Group Director of Wine for Ocean House Management Collection, including the Forbes Five-Star Ocean House, the award-winning Weekapaug Inn, the Watch Hill Inn and the Inn at Hastings Park, where he oversees the wine and beverage program and practices a wine philosophy centered on versatility and approachability. He also is responsible for a full program of beverage education classes for individuals and groups.