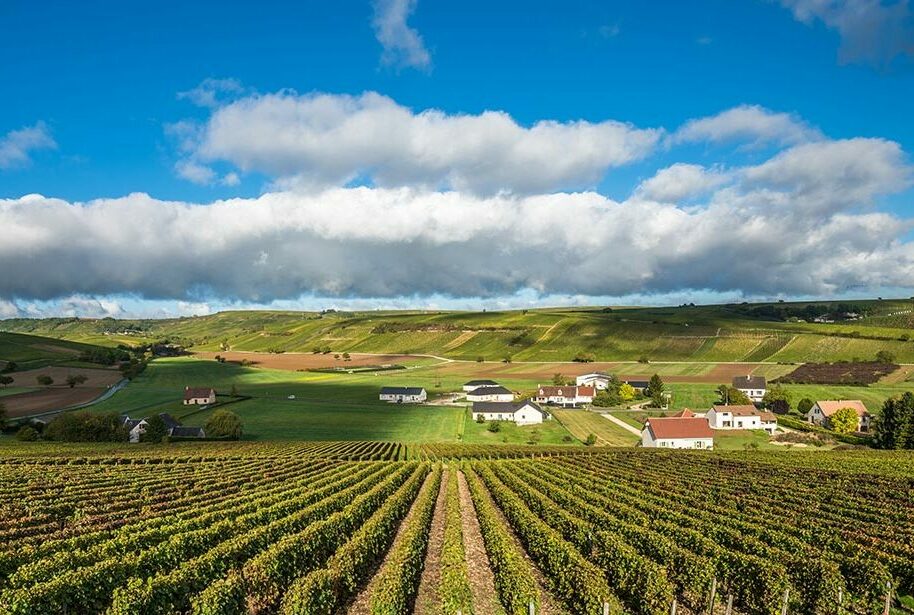 By Jonathan Feiler
In coastal Rhode Island, we are having an incredible summer! The weather (for the most part) is behaving itself, our guests have returned and they bring an insatiable appetite for great food and wine. This summer, I have found one our biggest wine demands has been for Sancerre. This is not necessarily a new trend, but the demand is higher than the supply. Sancerre, just like everything in our lives these days, is hard to come by. Maybe this is why everyone wants it: We always want what we can't have.
To better understand Sancerre and why it has been the go-to region for Sauvignon Blanc, we can just look to its start. Sancerre sits on the left bank of the Loire River in the Loire Valley, which has made it a perfect location for wine trade. It is located in a region aptly called the Central Valley because it sits in the geographical center of France; it's also the original home of Sauvignon Blanc. Grapes have been growing in this region for at least 2,000 years and it was recognized as an appellation in 1937, when France introduced its AOP system, then called appellations d'origine contrôlée. The red wines of Sancerre were made official in 1959.
Sancerre is made up of 14 specific sites, including the village of Sancerre itself, consisting of roughly 2,800 hectares or 6,919 acres of vines planted. Sancerre produces approximately 65 hectoliter per hectare of white wine, which is just around 11,880 gallons of wine for the world. The region produces about the same amount of rosé and 15% less red wine to white wine. The region is so unique that it made UNESCO's World Heritage list in 2000.
Sancerre owes much of its success and challenges to its terroir and climate. The vines are planted on three main soils: silex, terres blanches and caillottes. Terres blanches is a continuation of the same Kimmeridgian clay that is found in Chablis. These soils give Sancerre its unique citrus and grassy (pyrazines) flavors and chalky, mineral textures that aren't found in every Loire wine or, for that matter, every Sauvignon Blanc.
The climate is continental and with that comes cold winters and the potential for cool days during harvest and bud break, which can plague the vineyards with frost. Additionally, the summers here are short and can create uneven ripening in the grapes. These weather conditions are usually perfect for Sancerre, but in some years, it creates catastrophic results. The 2021 harvest saw the climate play havoc on the vines.
The region suffered early spring frost, mildew outbreaks and hail. According to many producers, the growing season was challenging at best and they estimate that their total grape yields will be down by 50% or more. This, along with the worldwide shipping issues and shortage of glass, cork and paper, we find that our beloved Sancerre is going to be scarce.
The silver lining is that many producers are reporting that although their harvest was sparse, the fruit that they were able to save is of great quality. The wine we do get will be top notch, but I would expect to see a sizeable price increase in the wines that do find their way to market. I believe that Sancerre will find its way to the other side of this terrible situation. Perhaps the lack of availability will increase consumer demand and this iconic wine will come back stronger in future vintages.
In the meantime, we can take this opportunity to introduce our guests to other incredible Sauvignon Blanc-producing Loire Valley villages, such as Reuilly and Quincy. Reuilly has Kimmeridgian clay and limestone with alluvial gravel and sand, giving it a similar flavor and texture to Sancerre. Quincy tends to have more sandy soils, which makes it a bit heavier and slightly less acidic than Sancerre. These two regions are great pivots from Sancerre and tend to be priced pennies on the dollar in comparison. Who knows, they may become the new hot wines of next summer.
Jonathan Feiler is Group Director of Wine for Ocean House Management Collection, including the Forbes Five-Star Ocean House, the award-winning Weekapaug Inn, the Watch Hill Inn and the Inn at Hastings Park, where he oversees the wine and beverage program and practices a wine philosophy centered on versatility and approachability. He also is responsible for a full program of beverage education classes for individuals and groups.