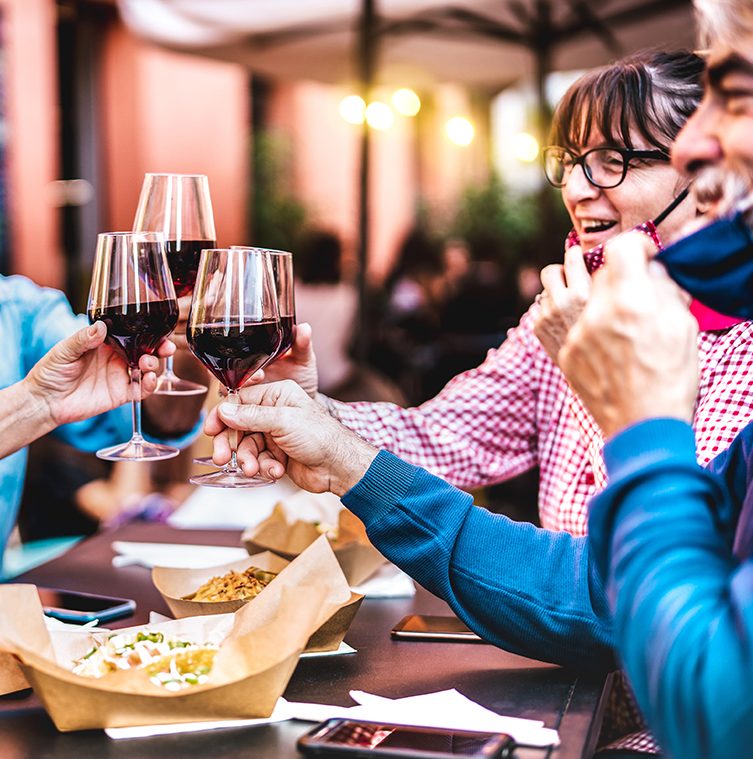 By Jonathan Feiler
Spring has officially sprung! The masked masses are slowly beginning to sprout up and descend upon our establishments. Some fortunate businesses in the hospitality industry have not seen a slowdown in their sales and occupancy, while most are just beginning to reopen or at least preparing to reopen. As I am part of the fortunate few that has had my seats full for many months, I now see many regular guests beginning to rejoin us with new beverage interests in mind.
These guests have been home with a lot of free time on their hands. Many of them have been studying, exploring and testing new wines, spirits and cocktails. They are coming back to our establishments armed with a powerful thirst and an eager attitude to see what we have done with our beverage programs. I have seen a few common trends taking hold. While I know that these trends are not necessarily industry-wide, I do believe it is a good view into the cross section of our customer base.
Where wine trends are concerned, I have seen the customer's knowledge, interest and overall spending increase. Being on the front lines, tableside with my guests, I have had many conversations that I had not yet had in my career. These conversations range from requests for wines from unique parts of the world, upgraded wine choices, interests in half bottles and interest in more in-depth wine-by-the-glass programs.
Guests are exploring unique parts of the wine world that they didn't even know existed a year ago. They are asking for wines from unique regions such as Chinon and Vouvray in the Loire Valley France; Santa Barbara and Lodi from California; Valle d'Aosta and Lombardy from Italy; and Côte Chalonnaise from Burgundy, France. While these regions are like a second home to us in the industry, they are true finds to the novice wine drinker. It has been a fun challenge to discuss these regions with our guests and help them step outside of their comfort zones.
I am also seeing guests upgrading their wine choices as a whole. Instead of purchasing a glass of wine, guests are ordering a special wine from our half bottle list. Guests are inquiring about more expensive wines; I am having conversations such as "We normally spend around $50 on a bottle of wine but we are looking for something special tonight." Guests are exploring higher-mark items such as grower Champagnes, Premier Cru and Grand Cru Burgundies, and higher-end California wines. They are using the simple idea of going out for dinner on a Wednesday as an occasion.
There are wines that we are seeing a resurgence of interest in for by-the-glass options. Now that the tariffs have been rescinded, Sancerre, Rhône Valley and Burgundy wine prices are becoming a bit more reasonably priced and are requested. More "full bodied" (read: more expensive) Napa Valley Cabernet Sauvignons and blends are also being requested for a Coravin pour. Malbec, which went into hibernation for a while, is now sought after here on a daily basis.
I have taken all this information that the guests have been telling me either verbally or nonverbally and have updated our by-the-glass program in accordance. This is not the time to rest on my laurels and do the same thing I did yesterday – I must adapt.
Now that the weather has been changing, I have seen an increased interest in gin, which has not been the most asked for spirit in my establishment for some time. Vodka, bourbon and tequila have been favored. Guests have learned about the differences in London Dry Gin, Navy Gin, Old Tom Gin and flavored gins, and they want to explore them in traditional martinis and in signature cocktails.
The interest has been so great with gin that we are even going as far as doing a pop-up outside outlet with Sipsmith Gin this summer. The pop-up will take everyone's biggest concern – social distancing – into account. We will be offering two meal periods a day, Afternoon Tea and Dinner, paired with unique and thoughtful gin cocktails in four greenhouses that accommodate up to six guests.
My guests continue to surprise, energize and inspire me with their newfound interest and education in wine and spirits. I am looking forward to not only stepping up my game but assisting my eager clientele to upgrade, change and educate their own palates and drinking experiences. What you create at your venue will undoubtedly be equally welcomed with open minds!
Jonathan Feiler is Group Director of Wine for Ocean House Management Collection, including the Forbes Five-Star Ocean House, the award-winning Weekapaug Inn, the Watch Hill Inn and the Inn at Hastings Park, where he oversees the wine and beverage program and practices a wine philosophy centered on versatility and approachability. He also is responsible for a full program of beverage education classes for individuals and groups.