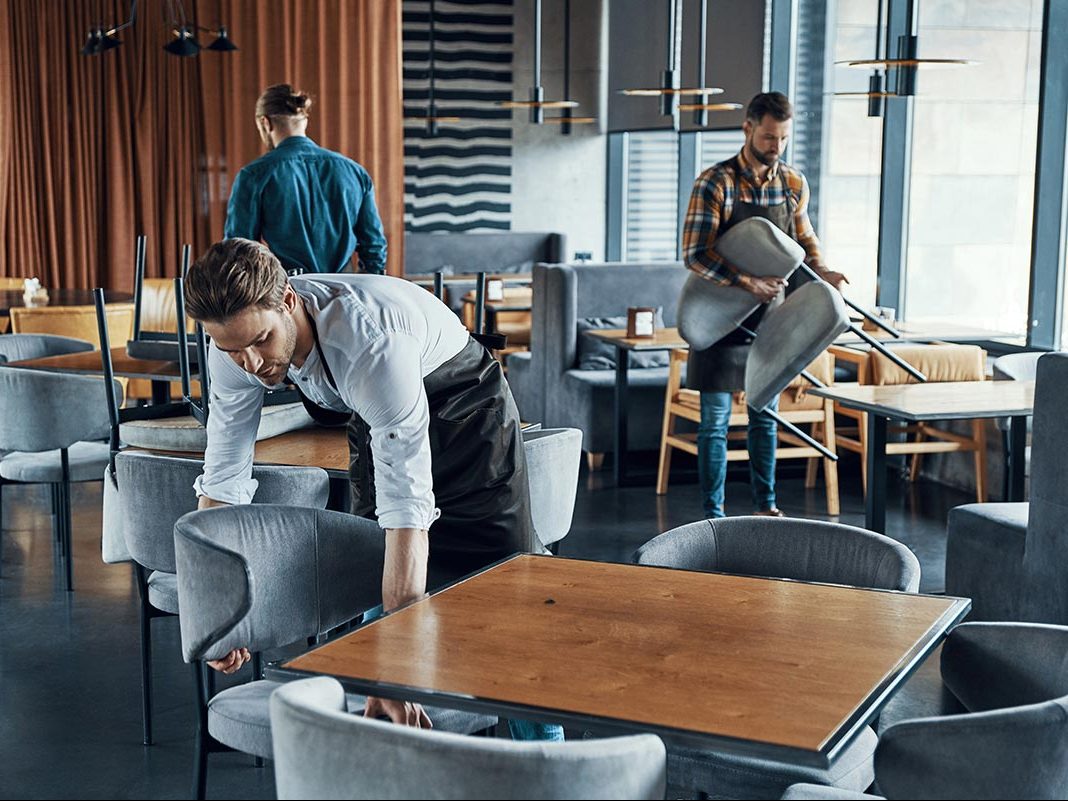 By Len Panaggio
I was sitting at a bar, well, several bars, recently, and observed some frightening behavior – not from customers, but from staff. It seems that now that COVID-19 is less threatening than it once was due to increased vaccinations and safety protocols, many businesses are unfortunately letting their guard down at the busiest time of the year.
It's summer and fruity drinks are very popular; watermelon, especially, is trending high. Cocktails being made with this fruit seem to be everywhere, not to mention on the food menu in soups and salads. Recently, I was sitting at a bar at shift change as the night bartender was prepping in plain sight of customers (something I am firmly against). He had an entire watermelon that still had the PLU sticker on it and was carrying and cutting it without gloves on. Now, a few issues come to mind immediately. First, was the watermelon washed? Second, it's now being handled with bare hands. And third, it's being cut.
Even as a garnish, the raw watermelon is a ready-to-eat food, much like a salad from the kitchen. The knife used to cut through it is now carrying any bacteria that may be on the watermelon's skin onto the fruit! I asked myself: If this blatant mishandling of watermelon is going on, what other fruits and vegetables being prepped for the bar are also being mishandled? I know we are all suffering from COVID-related sanitation fatigue, but there is no excuse for completely disregarding health and safety procedures that have been in place for years.
At another bar, bartenders were reaching into the rims of used beverage glasses to load into the dishwasher and then immediately making drinks with contaminated hands. A barback unwrapped straws with bare hands and placed them in a glass on the bar top. I always told my staff, both floor and bar, that doing so is unsanitary, and while not all guests have a trained restaurateur's eye, now more than ever, they are really paying attention to how seriously a restaurant or bar is taking cleanliness and safety. The last thing any of us need after all we have been through is a case of foodborne illness. That would be a death wish in the environment we are living in.
And let's not forget about outside bars. By August, because of the weather, many bars will have mold growth in visible nooks and crannies, which will call for a scheduled deep cleaning. Again, these may seem like very obvious procedures, but based on what I've seen recently, it bears reinforcement.
On a positive note, business is robust most everywhere I've been this season, and while we still are facing a labor shortage, the legislature has made significant progress to affect our industry in a positive way. While we all want COVID-19 to be in the rearview mirror, now is not the time to put blinders on and let our collective guard down.
In summary, as an operator, make sure you open your eyes to how your staff is doing their jobs and ensure that safety and cleanliness continue to be the most important aspect of running your business. Not everyone sees a watermelon being handled incorrectly, but some do; not everyone sees hands in dirty glassware, but some do – and we all know, word of mouth spreads like wildfire.
Have a safe summer, a healthy summer and a prosperous one at that!
Len Panaggio's career in food and wine spans more than three decades as an owner and as a beverage director at some of the top restaurants in Rhode Island. Currently a hospitality consultant, Len is a graduate of the University of Rhode Island and has attended the Culinary Institute of America Master Sommelier program and the Sterling School of Service and Hospitality.