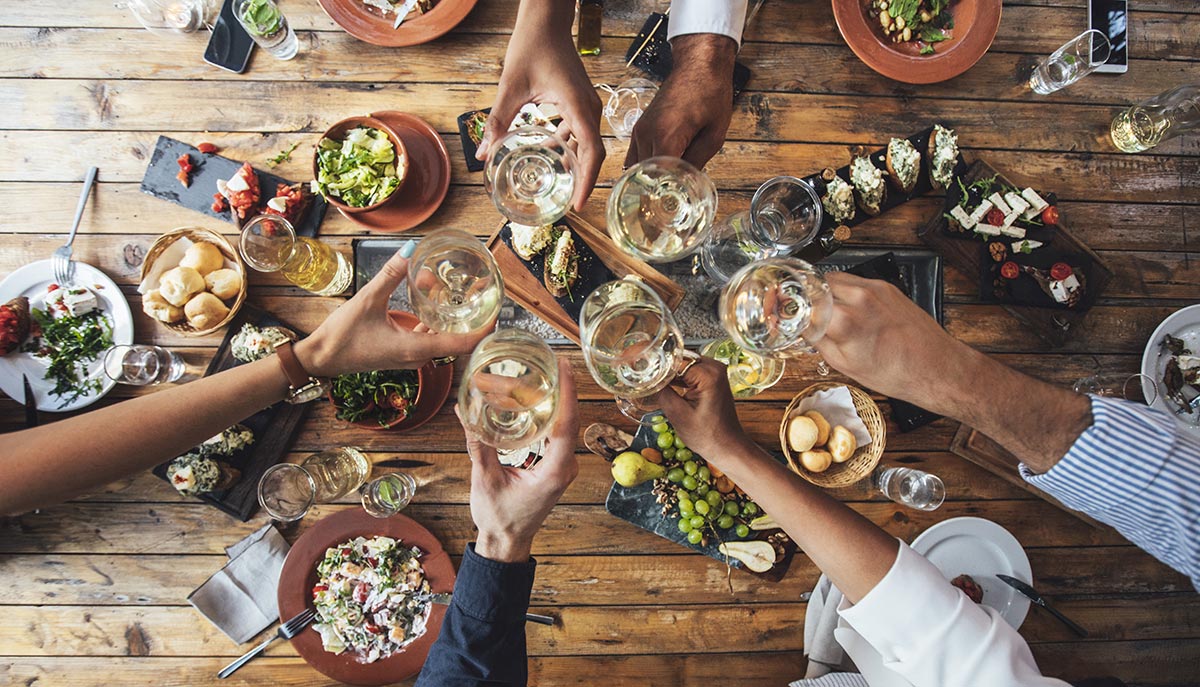 By Len Panaggio
As we enter the last month of the year and prepare for 2019, many thoughts go through my mind. As I journey through our state, one blessed with such a diverse culinary community, and travel around the country, I think back to the time I entered the restaurant business oh so long ago. Back in a time where there were not many food choices on menus, no craft beers, a few vodkas (none flavored), wines sold in jugs and no celebrity chefs or mixologists. Just places to basically eat and drink. My how things have changed–and I might say for the better.
The restaurant business is not an easy one, but I can't think of a better business to be in. It has its daily, weekly, monthly and annual challenges. Labor is a constant one. Government is another. The weather was always on my mind. Guests are becoming more of a challenge. But it all adds up to a business that is so exciting every day!
I marvel as I go from restaurant to restaurant and see the enthusiasm displayed by the generation coming up in our industry, undaunted by the external challenges and more than willing to push themselves, their staffs and their guests' palates. Chefs' utilization of the whole animal, an effort that hadn't really been seen since World War II, has returned (e.g., the snout-to-tail movement), and with overfishing posing a threat, they are serving more sustainable species.
As the '70s unfolded, things began to change: There was an awakening of creative juices in our business. Now aside from the changes in food (this is a beverage article after all), the beverage world really began to explode.
Craft brewers began to pop up, led by a growing interest in home brewing. Beers had become macro, producing the same beer universally with little nuanced differences, and thus crushing the few regional brewers left. Early on, I began to dabble in handcrafted beers, mostly from Europe but there were ones from the U.S. that piqued my interest. As the '80s rolled along, more and more micro-brewers began to come to the fore, much to the joy of a public that was beginning to embrace true change.
Then, too, wines started to change. Again, most lists back in the '70s into '80s era had a few wines from California, some from France and Italy. In my opinion, Robert Mondavi realized that the incubator for changes in our dining habits were restaurants. If he could get Americans to try better wines while dining, and that experience carried over to retail outlets, he could sell more wine.
Not to be outdone, distilleries were also inspired to create new products, hence the flavored vodka movement, which, to this day, seems to never end. That has led to the creation of infused spirits by our bartenders, aka mixologists.
The creativity and ingenuity in our business is awe-inspiring. I marvel at how, despite all the roadblocks operators endure, the restaurant business continues to flourish. I am a restaurant junkie, no denying that. I love to watch bartenders ply their newfound craft. I love the "Cheers" environment that I always seem to run into, making new friends.
It is a good time to be a restaurateur, and, sadly, there are those not willing to embrace the changes coming our way. They will surely miss out, while those willing to be creative, always challenging themselves and their guests, will prosper. I look forward to what the New Year holds for all of us!
Len Panaggio's career in food and wine spans more than three decades as an owner and as a beverage director at some of the top restaurants in Rhode Island. Currently a hospitality consultant, Len is a graduate of the University of Rhode Island and has attended the Culinary Institute of America Master Sommelier program and the Sterling School of Service and Hospitality.