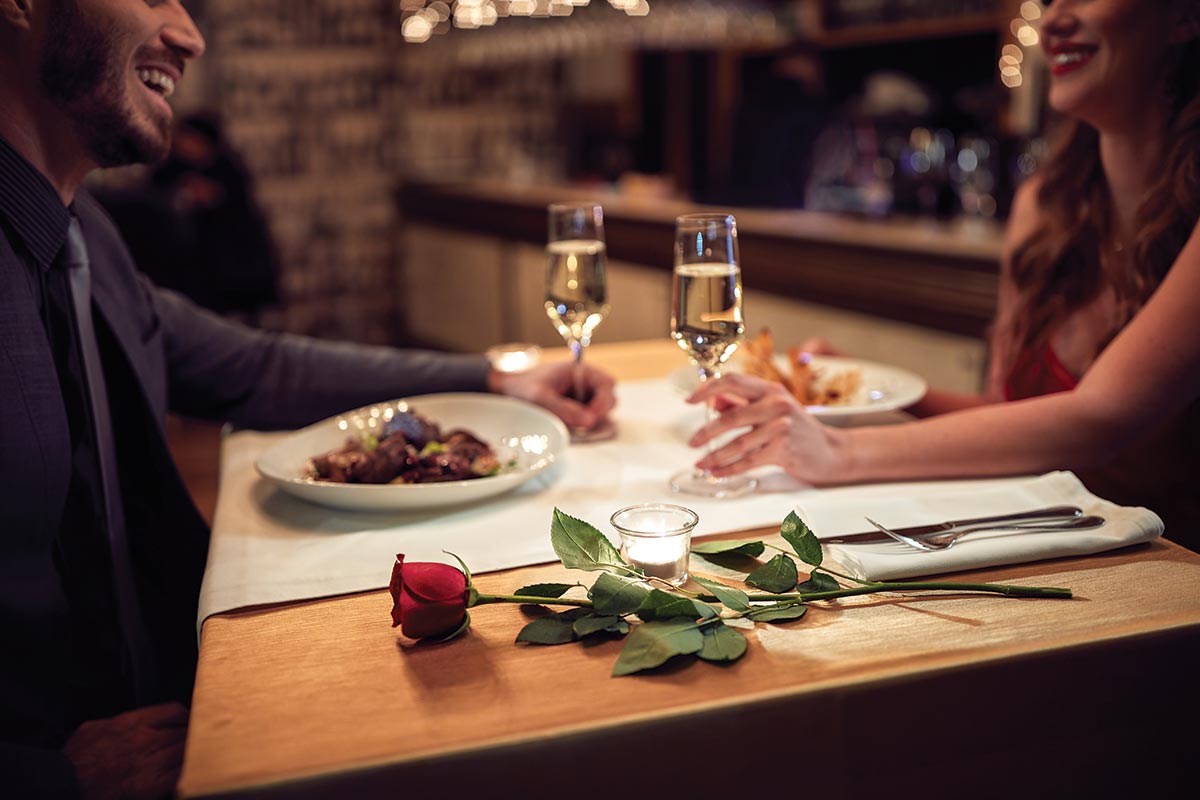 By Jonathan Feiler
Warning: This article will be unapologetically positive! First, I would like to acknowledge all of my colleagues and peers in the hospitality industry. Your passion, work ethic, creativity and endurance throughout this pandemic is to be admired and applauded. The past year has been challenging for us all and many of our favorite restaurants, bartenders, servers and chefs do not have a place to practice their craft now. However, many of us do and we made it through the holidays and the new year, and we can now collectively take a masked sigh of relief.
It's February and This. Is. Our. Moment! It's Valentine's Day! The day we all love to hate. The day that many of the guests will be first-time customers. The day when they do not fully understand our menus or concepts. The day that they are trying to impress the person they love the most. The day they are trying to start or rekindle a romance. The day when we now get to use all the best practices we have been training our teams on to create customers for life.
This year more than any other, it is our duty to treat our guests with a special moment. This year, every opportunity to go out to eat is a special occasion, and even though our hands are a bit tied with the current COVID-19 guidelines, there is still so much we can offer. Let's roll out the red carpet for them with all of the amazing innovations we have been perfecting: the to-go cocktails, meal kits, private cooking and beverage classes, curbside pickup, new service standards, new no-touch menus and new menu items. Our guests have not ventured outside of their homes for months and are looking to us to give them a moment of normalcy.
With many of our guests having been cooped up in the house together, they have strayed from being romantic partners to co-workers sharing a work space. Their communication is limited to passing each other in the hall, arguing about who didn't clean the dishes or clear the table when they were done eating and may not have shared a proper meal with each other in months. This is our chance to make the guest feel welcomed and comfortable.
Valentine's Day is the day to remind our guests why the hospitality industry is so important and should be supported. There are so many little touches that we can provide on this special day – roses for each table, a small sparkling wine toast when the party is seated, a small logoed bag to put their mask in, a photographer taking outdoor pictures for the couples that they can retrieve from your website or perhaps a discount they can use on their return visit. As hospitality professionals, we are romantics at heart; we know how to get our guests to bring back that loving feeling.
Now that we will have guests in our establishments, we can show off our amazing new spaces we had to create out of necessity. There are so many incredible spaces that have been created due to the pandemic. These spaces can inspire our guests and show them how creative we are. The igloos, gondolas, bring your own blanket programs, dining in the streets, and parking and downtown takeovers that we have created show how passionate and committed we are to our business.
Not everyone can create a new space with the restaurant they have, but the silver lining here is that we can't host more than eight people at a table anyway and they have to be from the same household, so let's finally embrace the TWO TOP!
I truly believe that Valentine's Day can be the beginning of our industry's rebirth. We have so much potential to offer our new and old guests. This is our opportunity to create a magical moment for them to leave their new normal lives behind for a few hours and create new, special and "normal" experiences in our establishments. And they don't have to do the dishes! Good luck and stay safe.

Jonathan Feiler is Group Director of Wine for Ocean House Management Collection, including the Forbes Five-Star Ocean House, the award-winning Weekapaug Inn, the Watch Hill Inn and the Inn at Hastings Park, where he oversees the wine and beverage program and practices a wine philosophy
centered on versatility and approachability. He also is responsible for a full program of beverage education classes for individuals and groups.