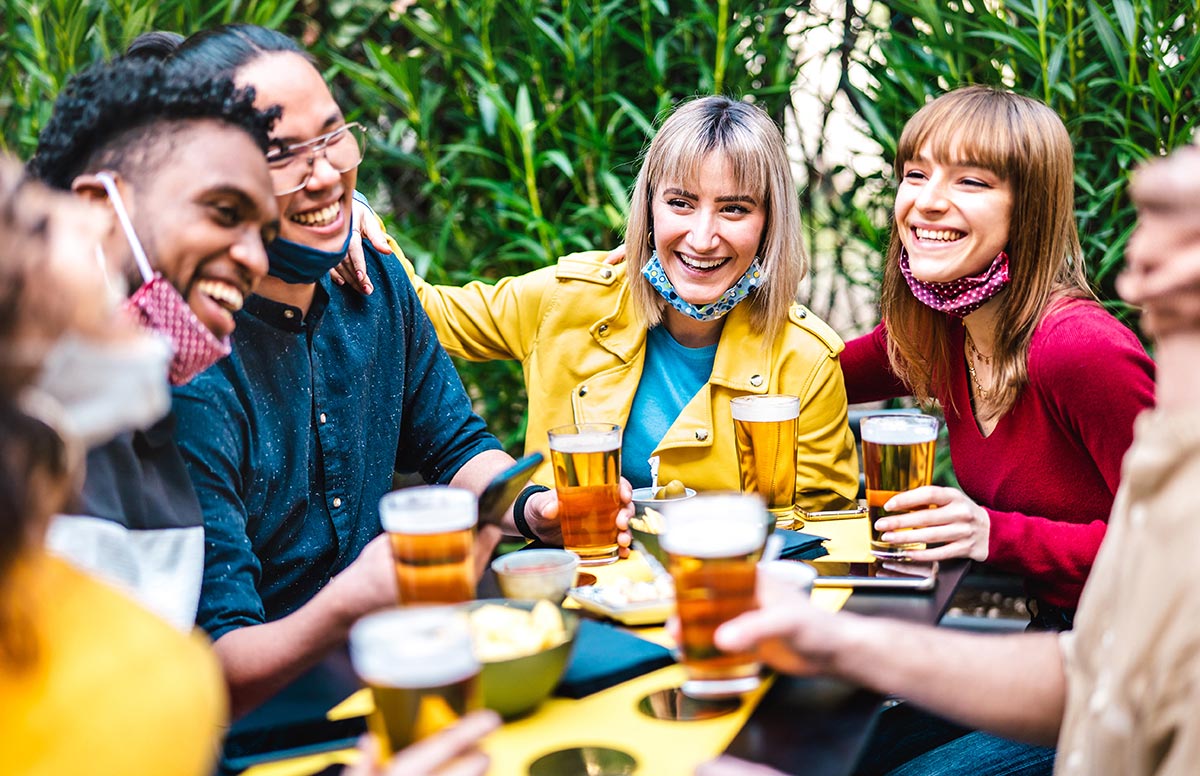 By Len Panaggio
By the time you are reading this, or soon thereafter, May 28 will have arrived – and with it comes what we have all been waiting for for over a year: the reopening of our beloved hospitality industry, more specifically, restaurants! Rhode Island has done a great job getting our COVID-19 case numbers down.
With the cooperation and advice of the Rhode Island Hospitality Association (RIHA), great strides toward reopening have been made by our government, and that is certainly a tribute to all the hard work they have all done to get to this point. At press time, close to 70% of our population has had at least one vaccine dose and things are looking up.
So, where are we? Mask wearing is required indoors, as it has been for some time now, with three feet of spacing indoors and less than three feet of spacing outdoors. Indoor dining has moved from 80% capacity to 100% capacity, both with three feet of spacing. More importantly, there are significant changes to the bar areas. We are enjoying going from seated only with plexiglass partitions to no barriers and indoor standing service.
As I write this, I know we are waiting for clarification on mask wearing for standees at the bar. Clearly, standing at a bar and having to wear masks will be awkward to say the least, so stay tuned on that. I am all in favor of standees at the bar, but to those with no vaccinations or with underlying health issues, this could pose a risk.
Remember, the virus is still with us, like it or not. Think again of the old days of three deep and screaming-close contact, droplets being jettisoned; ugh! We should not let our guard down as a guest or as an employee.
That brings me to this overarching problem plaguing not only restaurants but so many small businesses: labor. We are competing with the government's enhanced unemployment benefits, which while on one hand they were trying to help people, the other is the unintended consequences.
Many people think they'll make less money by going back to work than they are making with unemployment. I know RIHA is working with the Department of Labor to address the situation so, again, stay tuned. In the meantime, as I frequent many of our restaurants, sections are closed, a bar is closed, in some cases closing completely for a day or two; even menus are reengineered all to address the acute labor shortage.
As we are now entering June, the intensity of the summer business will be brought to bear, especially at the resort communities. Weddings will be happening as the rules for catered events have been significantly loosened. As of May 28, venues will be open at 100% capacity with no cap, indoor standing bar service will be allowed, and cocktail hours and dancing is a go.
Things are as close to pre-pandemic times as they can be and it's time to start getting your bars up to speed to meet the pent-up demand for the "old days." All too often, product changes are happening so fast that, with a blink of an eye, some new hot product has surfaced.
Witness hard seltzers. Out of nowhere they arrived to become a very significant portion of our bar business at the expense of beer and, to some extent, wine. Now the malt-based seltzers are being challenged by spirit-based seltzers, not to be outdone! Which segues into the rapid demand for cocktails at bars; if you aren't creating a drink list, what on earth are you waiting for? If you have one, keep it fresh, basically seasonal.
There is much to rejoice, but we still have major obstacles, labor being the biggest, followed by changing tastes and, oh yes, there will be supply issues. As I have always said, restaurateurs are a very creative group and will face all these issues head-on and overcome them to keep their doors open and their guests happy and coming back for more. Here's to better days! Be safe!
Len Panaggio's career in food and wine spans more than three decades as an owner and as a beverage director at some of the top restaurants in Rhode Island. Currently a hospitality consultant, Len is a graduate of the University of Rhode Island and has attended the Culinary Institute of America Master Sommelier program and the Sterling School of Service and Hospitality.