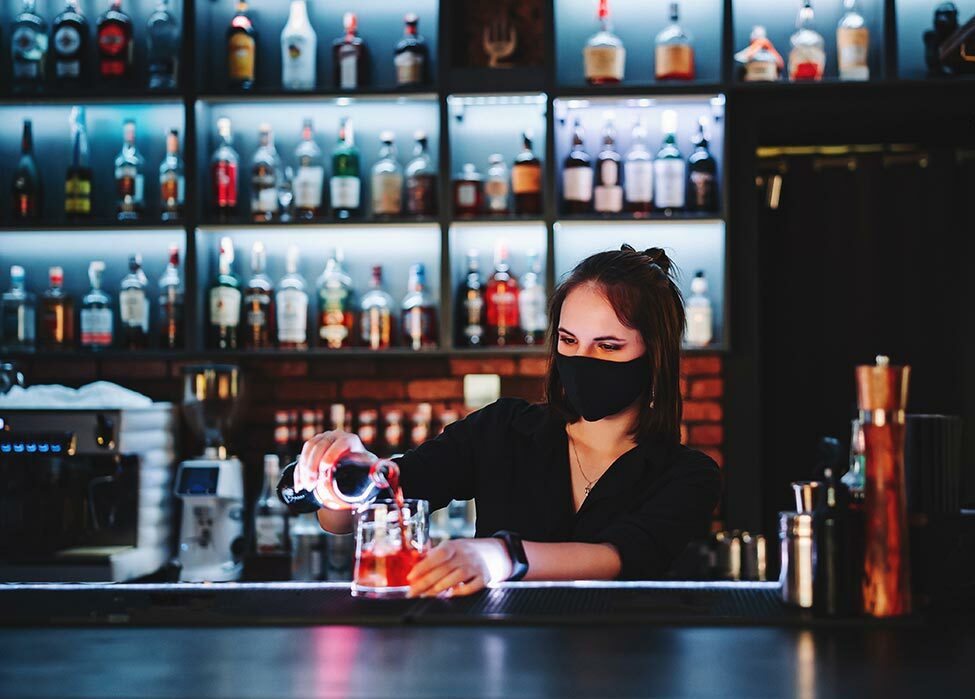 By Len Panaggio
As we roll into November, our industry continues to be plagued by shortages on many levels, from workforce to supply-chain challenges. Among the worst is a nagging lack of people willing to work, and not just within the hospitality industry; the labor shortage is hitting many industries. In addition, almost every industry is facing supply-chain issues which have resulted in a lack of available products. You've probably noticed it the most in the supermarket, with shelves staying empty for weeks in certain categories.
Bars have certainly not been spared, and as one of the last categories to open up in the pandemic, they desperately need access to products. In my conversations with bar managers and owners, simply stated, it is horrible right now. As I mentioned last month, if a popular product becomes available and you have the financial ability, buy as much as you can, because there is certainly no guarantee that it will be available again anytime soon.
When I hear that products like tequila, bourbon and Champagne are available sporadically at best, it would behoove you to stock up if you're able. Some distributors are allocating product – and if that's the case, go as deep as you can. For example, if you're only allowed two bottles of Blanton's this month, grab it; and if you are sitting on a bottle and a half next release, grab it. It doesn't go bad, and you know you will sell it.
But not all the news is bad right now. The spread of COVID-19 seems to be slowing down; it's still around, but not at the earth-shattering pace that positive cases were setting earlier this year. Correlating to this is the fact that consumer confidence is more solid, with no shortage of guests who are dining in restaurants and having cocktails in bars. And, best of all, by all accounts they are spending freely and tipping generously.
November ushers in that happiest time of the year — the holiday season — and the start of seasonal, holiday beer. Now, as you probably have heard, shopping will be difficult because of supply issues, so plan accordingly and shop early. Restaurant gift cards are always a great gift for the holiday season!
When I was at The Mooring, I built a robust holiday beer selection on my beverage list. At the time – the late 80s – most were from Europe, but now more and more domestic breweries have begun producing seasonal beers. Having a seasonal beer list, in addition to your regular list, requires some effort, but guests enjoy it.
Some recommendations include Anchor Christmas Ale from the famous brewery in San Francisco. The first release was in 1975 and has been available every year since then. Each year is a different secret recipe, and the label features a different pine tree. One of the best things about it is its shelf life, up to five or six years. Next, is another great brewery from California — Sierra Nevada. They rolled out their first version in 1975 called Celebration. It is basically an IPA, using the season's first fresh hops to brew, as opposed to dry hopping. Samuel Smith's Winter Welcome Ale from England is also a fantastic choice. All of these are ales, and ales are made for this celebratory time of year.
As our diets change with the season, shifting to heavier foods, winter beers are a perfect match. Beyond these selections, there is a cornucopia of winter/holiday beers available, and adding these selections will definitely make the season happier.
Happy Thanksgiving to all, and a special thank you to our Veterans!
Len Panaggio's career in food and wine spans more than three decades as an owner and as a beverage director at some of the top restaurants in Rhode Island. Currently a hospitality consultant, Len is a graduate of the University of Rhode Island and has attended the Culinary Institute of America Master Sommelier program and the Sterling School of Service and Hospitality.