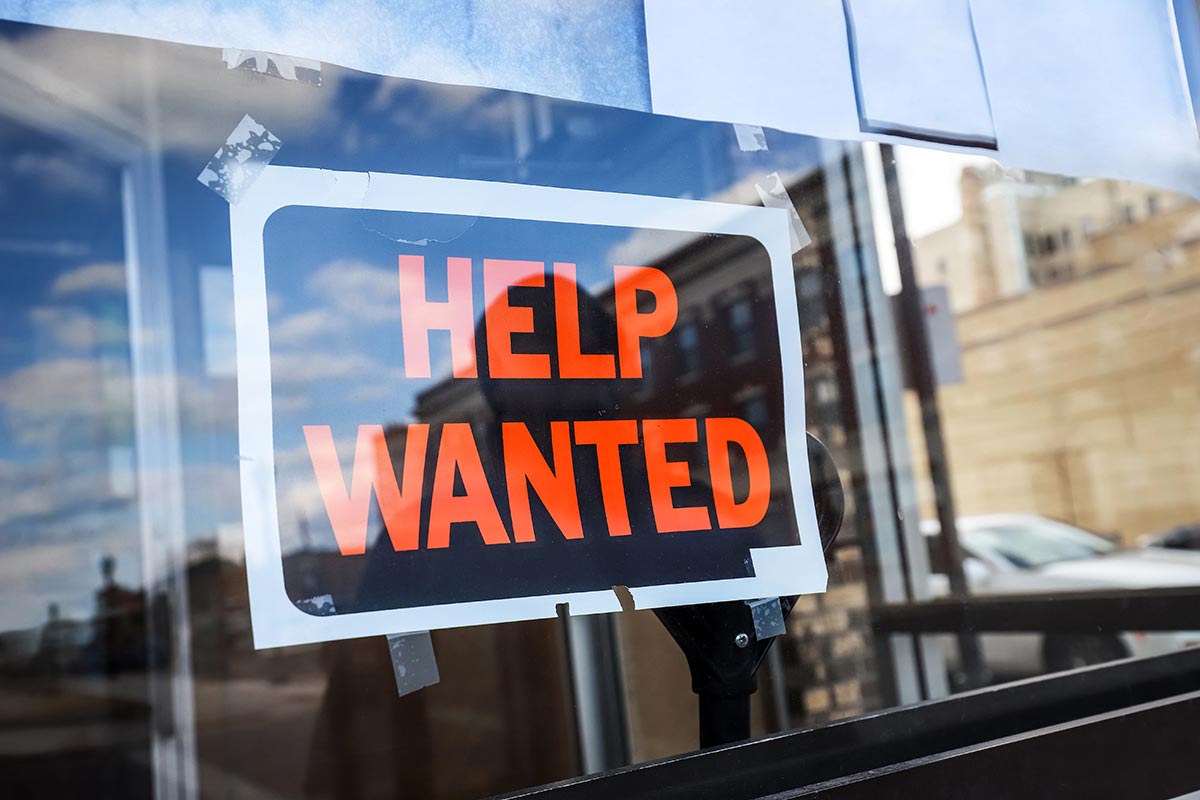 By Len Panaggio
Is this the new sign of the times for not only the hospitality industry, but small businesses all over? "Help" is a small word with many meanings. As I speak with my colleagues in our industry, many operators claim that while there are many jobs available, there is a noticeable deficit in people applying for work.
In all my years in the business, hiring members of culinary teams was always a challenge, but as of late, that issue has spread to the front of the house too. I've never had an issue filling server positions, but now, to my amazement, it is a problem, and I've heard that some restaurants can't even get qualified bartenders.
What is going on? I see Help Wanted ads on Facebook, Craigslist and other platforms literally begging for help. I also see all fast food restaurants with Help Wanted messaging on their marquees, and I see signs in restaurant windows too. Where are the applicants?
As we move into winter, the government is once again paying people to stay home while restaurants are struggling to survive not only the lockdown but the lack of applicants. Restaurants endured the pain of lower capacity, no bar seating, expense of more cleaning supplies, and the huge demand for takeout or curbside that warranted purchasing enormous amounts of takeout packaging.
The cry for outside seating only exacerbated the situation and didn't necessarily help as the science was telling us it was safer to be outside than inside after telling us early on to stay inside. The bar situation as I discussed last month was somewhat alleviated; at least you could sit at a bar, provided the bar top and staff were shielded from each other, but no standees. That really hurt the bar scene and may have contributed to the lack of bartender applicants.
On the positive side, allowing restaurants to serve alcohol to go was helpful in many ways, so much so that I have seen many restaurants package mixed drinks under their respective brands, which is terrific. Initially it was beer and wine in their original containers, then the state moved to spirits, which required to-go containers. It did help the revenue line, no doubt. The efforts of the Rhode Island Hospitality Association to loosen many regulations also helped considerably with capacity issues, table distancing, etc. Allowing towns to let restaurants take over outdoor space to set up tables was a big help, especially to those restaurants with no outside seating. Outside bars typically are small, so the rules there don't help, and the places with no outside bars were hamstrung. Add to that earlier closing times for bars and it's harder to attract employees.
Add to this that on October 1, minimum wage is set to go up $1 to $11.50 per hour; this doesn't help as everyone's bottom line has suffered. One would think that the governor should put that increase on hold until this crisis is over. It truly hurts our business, as tipped employees are going to see an increase in their pay when they don't need it. And try to hire someone for just minimum wage – it's near impossible. Many of those marquees I mentioned earlier are posting starting pay around $13 an hour; clearly, no tipping in those places.
We live in New England, and when outdoor dining ceases, and it will, imagine how hard it's going to be to hire folks and to sustain the business restaurants have now. I urge you all to write to Commerce RI with your thoughts, write your state reps and ask for help, and reach out to the Rhode Island Hospitality Association with your concerns. My point is, it is time to be vocal, not to sit back and wait and see what the new guidelines may hold in store for all of you.
The collective creativity of restaurateurs is amazing! Obviously, our wonderful restaurant community has suffered dearly, has risen to the challenge at hand in a remarkable fashion and hopefully will come out on the other side thriving. We will get through this. Above all, be safe!
Len Panaggio's career in food and wine spans more than three decades as an owner and as a beverage director at some of the top restaurants in Rhode Island. Currently a hospitality consultant, Len is a graduate of the University of Rhode Island and has attended the Culinary Institute of America Master Sommelier program and the Sterling School of Service and Hospitality