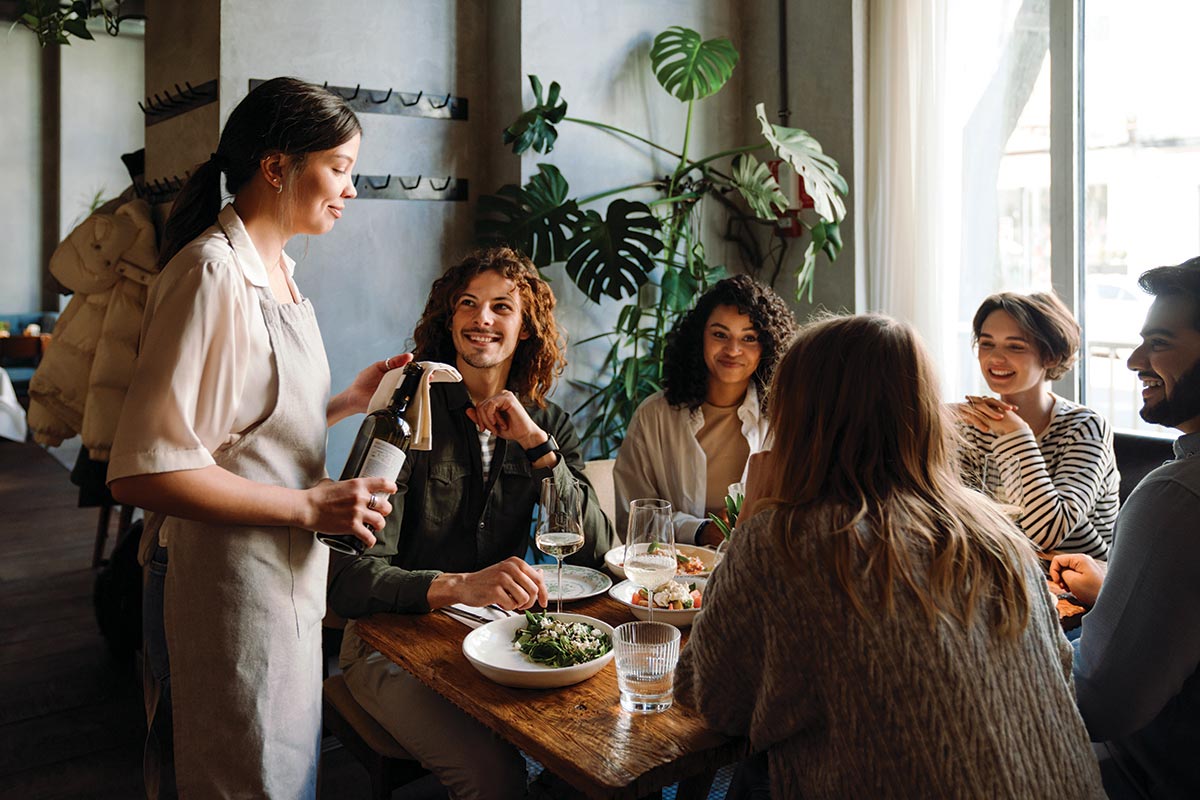 By Len Panaggio
Let's face it: we are in the experiential business. People come to our bars, restaurants, hotels, clubs and event centers to have a great time. Some for special occasions, some to just plain get away from it all and some looking for something in between. An important part of the guest experience lies in the ambience we create.
By definition, ambience is "the character and atmosphere of a place." There is a lot to unpack in that definition, but from dive bars to five-star destinations, each has its own customer expectation and each creates a certain level of ambience.
When I enter a facility, there are many things I notice as a former restaurateur. I am always looking around; up, down and straight ahead. It's in my DNA. The physical condition of the space speaks volumes and I relate it to the quality of facility I am in. One of my first big observations is the aroma encountered upon entrance. Does it smell of old beer, bleach, food, etc., or nothing noticeable?
Is the noise level or music appropriate for the venue or does it prohibit conversation? Background music is key to setting ambience and it is incredibly important that the music is aligned with the venue. If a high-end bar is playing hard rock, there is a disconnect that damages the vibe and lessens the guest experience. I have found in many instances that the floor staff plays what they want to hear, not what guests expect, until a manager walks in and changes it to what he/she deems acceptable. Keep an eye—and ear—on your music choices. Some guests will not notice these seemingly small details, but they are incredibly important in creating the ideal ambience.
Another critical ambience issue is overall cleanliness. I look at the windows and light fixtures: are they clean and are lightbulbs all working? Is there noticeable dust on the surfaces and, if not, are the surfaces and any metal ornamentation bright and polished? Now that the busy summer has passed, it's time to deep-clean everything. With all the humidity we have experienced, mold is forming, especially at outside bars and usually within sight of guests. No venue is exempt from dirt, grime and mold building up. These agents exist everywhere and, as operators, cleaning up after the busy season is paramount to having a dependable off-season.
Finally, something that we all judge venues on, yet seldom discuss, is the status of the restroom. The condition, cleanliness and stocking of items speaks to the management and their commitment to cleanliness and guest experience. There is never an excuse for a messy, broken-down toilet, dripping sink, lack of supplies, etc. Guests will judge the overall cleanliness of a venue based on the restroom alone.
Now that September is here, days are becoming shorter, the air is cooling and business is more erratic. While it happens every year, some operators fall asleep at the switch. This is the time to really look at your venue and address any outstanding issues. We are all in the business of creating positive experiences and need to be adept at keeping this top of mind. Details matter. Ambience matters. Cleanliness matters. Wishing you all a successful fall season.
Len Panaggio's career in food and wine spans more than three decades as an owner and as a beverage director at some of the top restaurants in Rhode Island. Currently a hospitality consultant, Len is a graduate of the University of Rhode Island and has attended the Culinary Institute of America Master Sommelier program and the Sterling School of Service and Hospitality.