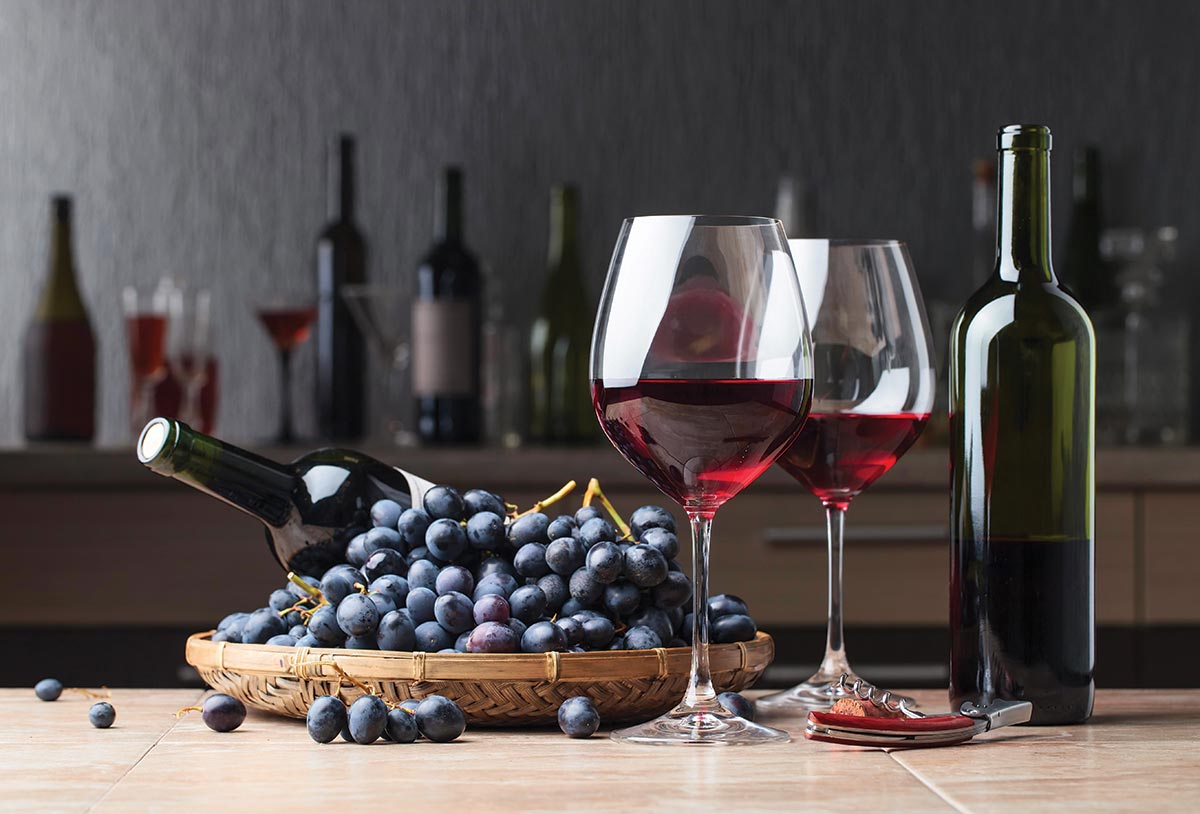 By Jonathan Feiler
I am very fortunate to create private and public wine classes at my hotel. One of the programs I lead is called the Vine to Wine Series. This series challenges me to create 12 new and unique classes each year that will entice and educate our guests. In previous years, I have always kept the class topics very broad so that I could keep the conversation fluid during the class. I could choose the wine closer to the class date and make the classes more of a 101 session versus a master class. However, this year, I have been encouraged and inspired by the interests, questions and the increased level of wine knowledge of my guests to take a more focused approach to crafting these classes.
While the pandemic has kept us at home, many people have used their time to learn about wine. I have had guests tell me they have started reading about wine, discovering or rediscovering wines, listening to wine podcasts and taking classes. I realized that I needed to step up the content to meet my guests where they are.
Previously, class topics included Old World Vs. New World Sauvignon Blanc, Wines of Italy, Rhone Valley, Blind Tasting and Food and Wine Pairing 101. While Blind Tasting and Food and Wine Pairing 101 are crowd favorites and will stay in the rotation for 2022, the rest of the classes will take a deeper dive into specific wines and categories.
The topics will include discussions on wines of Tuscany, Napa Valley, Piedmont, Champagne and Bordeaux, to name a few. There is one class in particular that I am most excited about: Revisiting Merlot!
While all of us in the industry know the historical attributes and the vast variety of flavors and styles Merlot can come in, this fact is lost on many of our guests. For the past 18 years, they have been brainwashed into believing Merlot is "bad" and they shouldn't drink any Merlot … we know from where and who.
When this topic comes up in my everyday conversations or in my classes and I have to drop some fun but mind-melting facts about Merlot to defend its honor, the look on people's faces when they find out they have been deceived is overwhelming. They do not believe that Merlot is actually blended into some of their favorite "Full Bodied Napa Cabs" or that it originally comes from France. And of course, my favorite showstopper fact: that it is the single varietal in one of the most expensive wines in the world, Petrus!
I believe it's time for Merlot to have its resurgence. There are so many great examples of this wine from around the world from producers such as Duckhorn from Napa Valley, Fattoria Petrolo, "Galatrona" from Tuscany, Château Phélan Ségur's, second label, La Croix Bonis from Saint-Estèphe in Bordeaux and Movia from Slovenia. All of these wines have their own unique characteristics and can satisfy the palate and interest from the passive wine drinker to the natural wine drinker to the wine collectors.
Merlot is not only great to drink on its own, but it is also a great wine for food pairings. With its relative low alcohol, balanced tannin, great combination of fruit and earth, it can pair with everything from rich cheese, roasted poultry or grilled meats.
Now that spring is upon us and it is time for renewal, I challenge all of us to revisit old favorites that we may have forgotten about, turned our noses up or moved on from. I am excited to see the spark in my guests' eyes when they are able to revisit the world's most iconic grape and then realize what else they have been missing.
Jonathan Feiler is Group Director of Wine for Ocean House Management Collection, including the Forbes Five-Star Ocean House, the award-winning Weekapaug Inn, the Watch Hill Inn and the Inn at Hastings Park, where he oversees the wine and beverage program and practices a wine philosophy centered on versatility and approachability. He also is responsible for a full program of beverage education classes for individuals and groups.