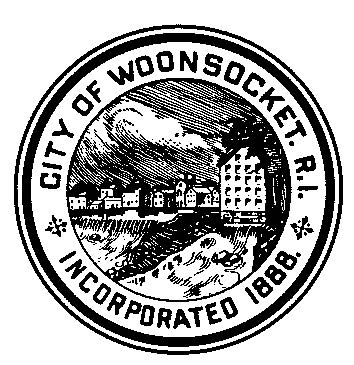 As the COVID-19 pandemic continues, multiple municipalities in coordination with the RI Hospitality Association announced license renewal and extension programs designed to help on-premise venues.
Pawtucket Payment Plan On-premise Liquor License Renewal Launches
The City of Pawtucket, Mayor Donald R. Grebien and the Pawtucket City Council announced on September 15 that, working closely with the RI Hospitality Association, a payment plan will be established for restaurants who will be renewing their liquor licenses for another year.
"As we work our way through this COVID-19 pandemic, it is important to remember the many small businesses that have suffered greatly through this time. Among those businesses hardest hit are the many restaurants that were forced to close for many weeks," said Mayor Donald R. Grebien. "After being approached by the RI Hospitality Association, I believe that together we can provide a reasonable accommodation to assist these small businesses that are struggling to survive during this pandemic."
"We want to thank Mayor Grebien for his swift response in helping the many restaurants that are struggling right now," said Dale J. Venturini, President & CEO, RI Hospitality Association. "In this economic climate, every dollar makes a difference and providing a payment plan for liquor-license renewal is extremely helpful to restaurant owners."
The cost of the liquor license is $1,500, which normally would have to be paid in full by December 1. The payment plan will provide more flexibility to the small businesses that have this license.
"Allowing the license holders to pay their annual fee in quarterly installments, with the first installment due on December 1, will reduce the financial pressure on these establishments during the renewal process," said Grebien. "I thank the City Council and the RI Hospitality Association for their assistance on this matter.
Private clubs, whose liquor renewal fee is $500, will also be allowed to pay their fee in two installments to be paid semi-annually. Like restaurants, they have seen a sharp decline in their finances due to the COVID pandemic.
Woonsocket Extends Outdoor Dining Through December 31
Woonsocket Mayor Lisa Baldelli-Hunt announced on September 15 that she has issued an Executive Order to extend outdoor dining for Woonsocket restaurants through December 31, 2020. Outdoor dining at Woonsocket restaurants has been a well-received "eating out" alternative for both city residents and out-of-city patrons, and restaurants have found outdoor dining to be an invaluable option in helping keep their businesses afloat during the COVID-19 pandemic.
The outdoor dining extension allows restaurant owners to better plan how they will continue to offer outdoor dining during the upcoming colder months, and gives them assurance that any purchases that they make now to facilitate this option, such as heating units, can be utilized through December 31.
"Outdoor dining has been an overwhelmingly popular way for our restaurants to keep their doors open and their staffs employed during the COVID-19 pandemic" stated Mayor Baldelli-Hunt. "Our restaurants are relying on outdoor dining and extending it through December 31 will allow them to plan ahead and purchase equipment like outdoor heaters now, rather than wait and face possible equipment shortages later," said Baldelli-Hunt. The executive order also extends through December 31 the ability for restaurants in the Market Square area to utilize the municipal parking lot for outdoor dining purposes.
Providence Extends Outdoor Dining Permit
The Providence Outdoor Dining Permit typically expires on October 1, but is offering an extension for venues. The link to apply is here.