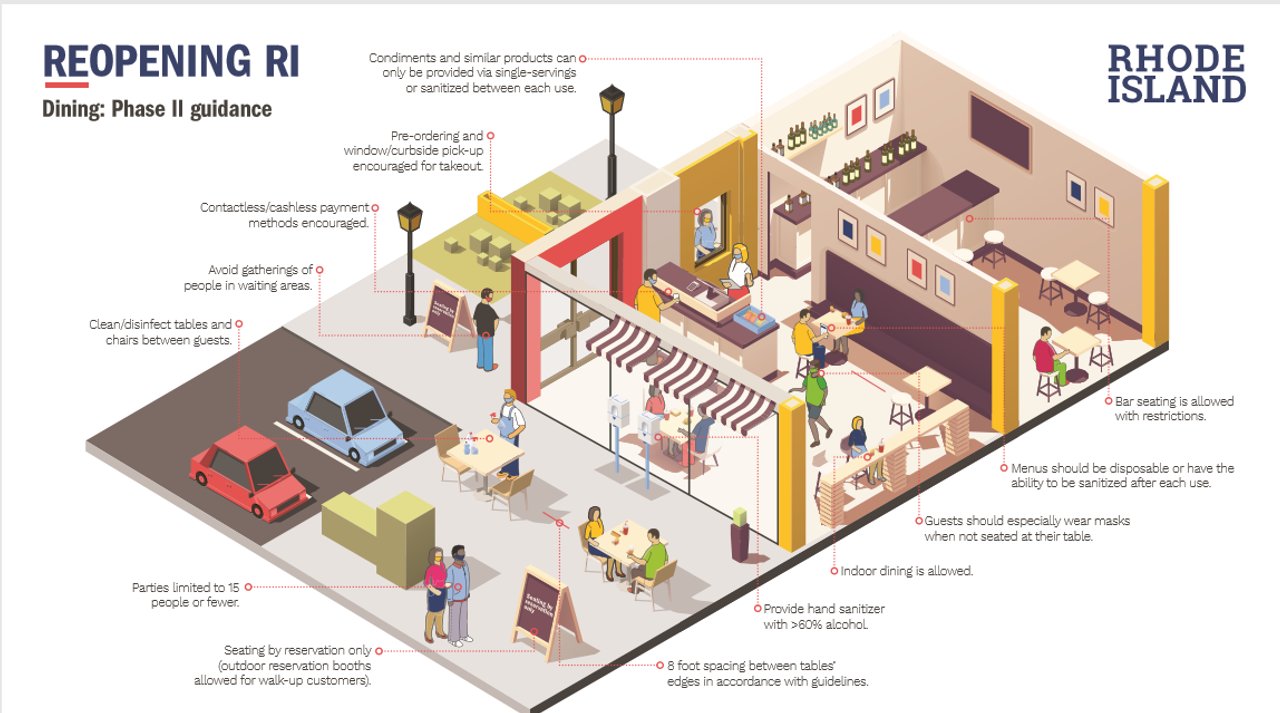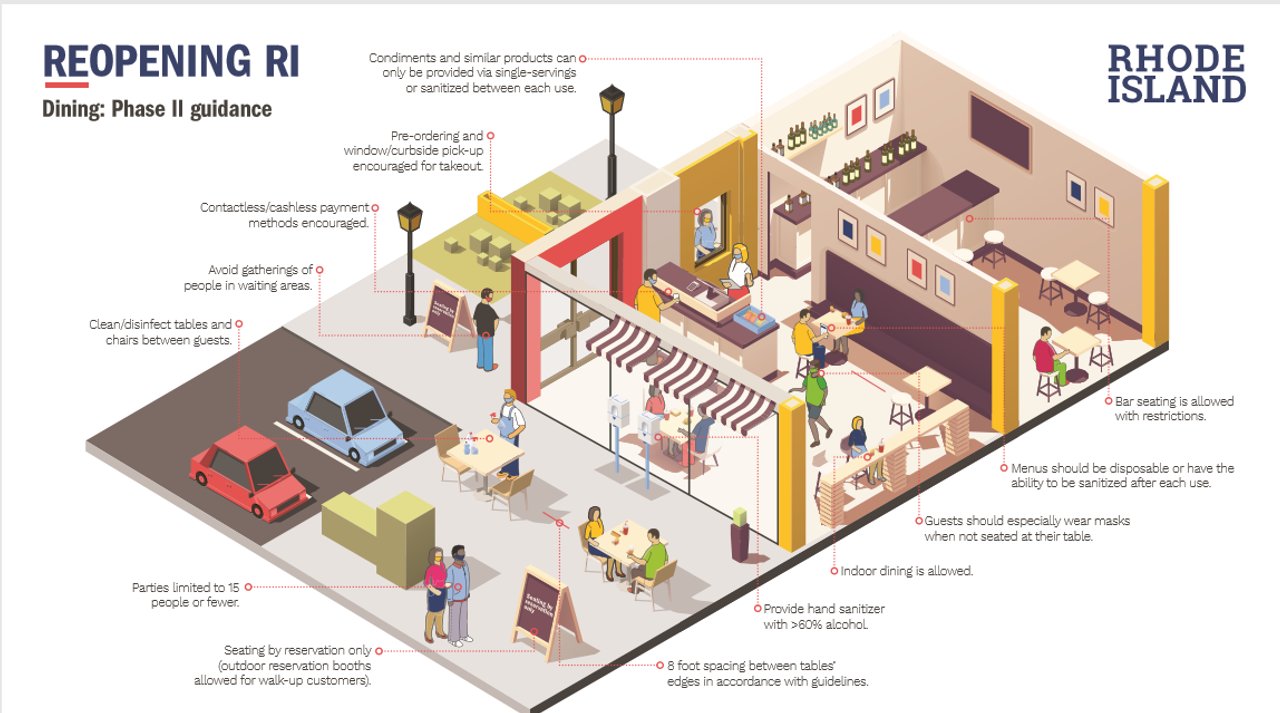 Governor Gina Raimondo announced that the state's Phase 2 reopening begins June 1, allowing indoor dining in restaurants at up to 50% capacity. Outdoor dining only is in place until that date.
She also announced that the 14-day quarantine requirement will be restricted to only those coming from places that still have a stay-at-home order. Specific guidelines for the industry on Phase 2 will be released the week of May 25.
The Rhode Island Hospitality Association (RIHA) sent an email to its members stating, "[RIHA] has been working hand-in-hand with the Governor's office, Commerce R.I., and the Rhode Island Department of Health to establish a safe and effective protocol for indoor dining over the past several weeks. Until today, we have not been able to share our efforts as the factors that determine our ability to open were changing on a daily basis. We know that these guidelines are still restrictive. While not perfect, we believe it is still important that our industry move forward to reopen."
Rhode Island will be the first in the region to allow indoor dining, which not only reflects the positive health trends in state, but also the Governor's commitment to reopening our industry, the statement said.
Cocktails to-go and sealed, bottled or canned container alcohol beverage sales with takeout or curbside food orders still be allowed for those who do not wish to reopen indoor service, as well as for those who do at the allowable 50% capacity.