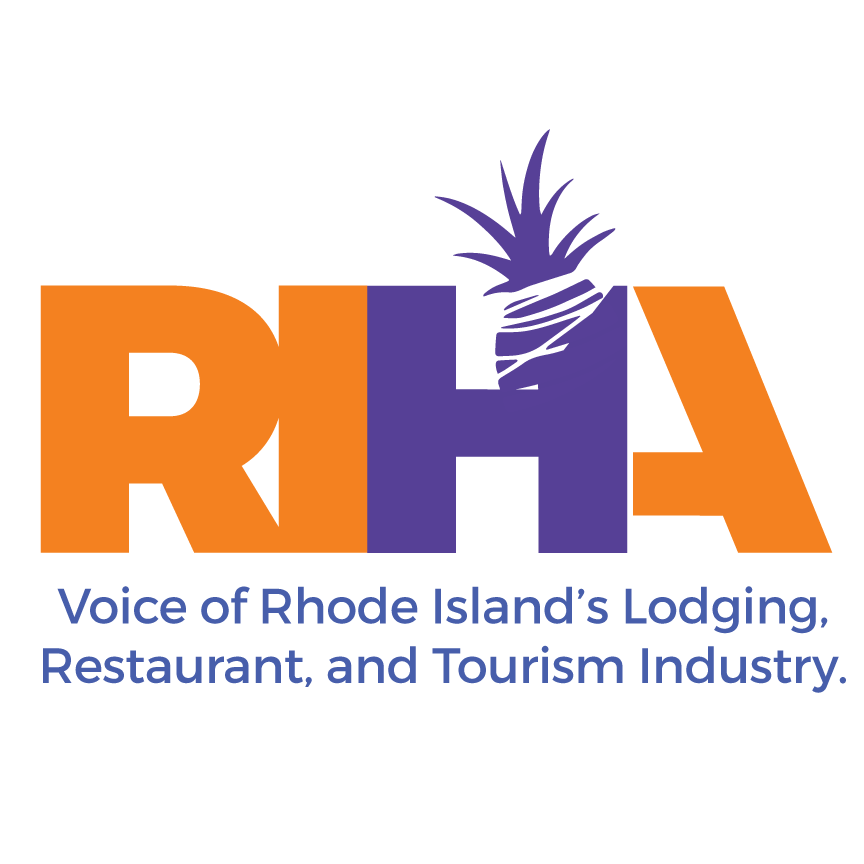 By Dale J. Venturini, President & CEO, RI Hospitality Association
Each September, hospitality industry professionals from across Rhode Island come together in person for one of my favorite events of the year: the RI Hospitality Association's annual Economic Outlook Breakfast. This year, however, the event was held virtually in an effort to abide by local public health guidelines and social-distancing protocols.
While we would've liked to gather together to give out hugs and handshakes after such difficult months for our industry, we know that we're not out of the woods yet. Despite these less than ideal circumstances, we were pleased to host approximately 75 hospitality professionals at this year's meeting, which allows industry analysts the opportunity to provide updated information and trends affecting the hospitality industry locally, regionally and nationally and to provide the necessary facts to plan budgets, strategies and marketing steps for the year ahead.
This year's panelists included Hudson Riehle, Senior Vice President of Research and Information at The National Restaurant Association; Rachel Roginsky, Principal of Pinnacle Advisory Group; and Heather Singleton, Chief Operating Officer of the RI Hospitality Association (RIHA) and the RI Hospitality Education Foundation (RIHEF). Each of these experienced professionals discussed opportunities for growth, challenges and how the market in Rhode Island compares with the regional and national economic forecast for 2021, specifically in the wake of the COVID-19 pandemic.
Workforce Development
Heather Singleton, who spoke on behalf of RIHA/RIHEF, discussed key statistics affecting the Rhode Island labor force, as well as leisure and hospitality employment on a national scale. According to her findings, Rhode Island's unemployment rate in July hovered at 11.2% compared to 3.6% in July of 2019. Similarly, the United States' unemployment rate in July was at 10.2% compared to 3.7% in July of 2019. From February to April, a 60-day period, Rhode Island lost 62% of its leisure and hospitality jobs. Singleton also shared employee resources, ranging from mental health and financial services, to community resources and more.
Restaurants and Foodservice
Hudson Riehle of the National Restaurant Association (NRA) addressed the economic backdrop and performance of the restaurant and food service industry nationally. According to Riehle, national restaurant sales remain well below pre-coronavirus levels, hitting a low of approximately $30 billion in sales during the month of April, compared to nearly $62.5 billion in sales in April of 2019. That number has climbed to $52.5 billion in July, compared to nearly $65 billion in July of 2019.
Coronavirus concerns, employee recruitment and sales volume are the biggest challenges that restaurant operators are facing in 2020. Because of these challenges, Riehle says that the economy is now only 2.5 million jobs above the 2008 Recession peak as of August, compared to 14.1 million jobs above the peak in February. In July, only 20 states and Washington, D.C., had more jobs than before the job losses started in February of 2008.
Riehle predicts an industry contraction with geographic variations sustaining to close out 2020. While uncertainty and weakness will continue into 2021, a greater emphasis will be placed upon food delivery, carryout, alcohol, value-added products and digital service with consumers continuing to manage their spending.
Lodging – Hotels and Tourism
Rachel Roginsky of Pinnacle Advisory Group, who analyzed Rhode Island's lodging markets in Providence, Warwick, Middletown and Newport, shared insight regarding the statistics that specifically affect the lodging industry: ADR (Average Daily Room Rate) and RevPAR (Revenue per Room Available), a metric used to measure a hotel's financial performance which is found by multiplying a hotel's ADR by its occupancy rate.
Based on her findings, Providence took a significant step back in 2020, with RevPAR decreasing 61.3% from 2019. Warwick, too, shows a decline from last year. With a massive decrease in passengers at T.F. Green, a significant increase in unemployment and a surge in office vacancy, Warwick's RevPAR decreased 39.1% from 2019.
On Aquidneck Island, Newport saw a decrease in both ADR (down 13.4%) and RevPAR (down 48.6%) since 2019. Finally, Roginsky analyzed the Middletown market, noting that ADR is down 16.5% and RevPAR is down 46.6%.
Additional Findings to Consider
According to statistics provided by the American Hotel & Lodging Association as a result of a recent survey with more than 1,200 respondents, 87% of hotels reported being forced to lay off/furlough staff due to COVID-19. Thirty-six percent of these respondents have been unable to bring ANY of their furloughed or laid-off workers back to full-time employment and just 37% of hotels have been able to bring back at least half of their full-time employees.
The NRA, which conducted a survey of more than 6,500 restaurant operators nationwide, found that 8+ million restaurant employees were laid off or furloughed within the first month of the pandemic, with two out of three restaurant employees losing their jobs, and four out of 10 restaurants closing altogether. The industry is expected to lose $240 billion by the end of 2020.
Closing Thoughts
While our restaurants have reopened for dining and our hotels are accommodating guests, the financial outlook for our industry on a national scale, but more specifically in Rhode Island, is one that's simply hard to digest. Although profit margins are off and numbers are down across the board, based on our panelists' findings, Rhode Island can expect the restaurant industry and the lodging industry to slowly begin recovering in 2021.
Since the early stages of the pandemic, our industry has been facing an uphill battle. While we've overcome many of the challenges that we've had to face, it's taken a great deal of effort and energy from industry advocates across the board to return our restaurants' and hotels' operations to some semblance of normalcy, and there's still much more work to be done.
While our industry is working toward recovery, just know that the RI Hospitality Association, its dedicated staff and board members are working day and night to advocate on behalf of the incredible individuals who contribute to our industry's success. If there's one thing that's true about our industry, it's that it's populated by driven, thoughtful and resilient professionals who live by the motto, "When the going gets tough, the tough get going."
Dale J. Venturini is the President & CEO of Rhode Island Hospitality Association. A veteran of more than 25 years in the hospitality industry, Venturini is considered by many to be the voice of the industry in the state of Rhode Island. She has been instrumental in improving the industry's educational and training programs in the state, as well as enhancing the bottom line of the business she represents. Venturini splits her time between the office and the State House, a constant presence for her membership.